Lockdown 3 Diary week 3499, or something and we are basically more of the same and keep calm and carry on. Which is, I think what most people are trying to do, and frankly, it's damn hard and boring but we stick to it.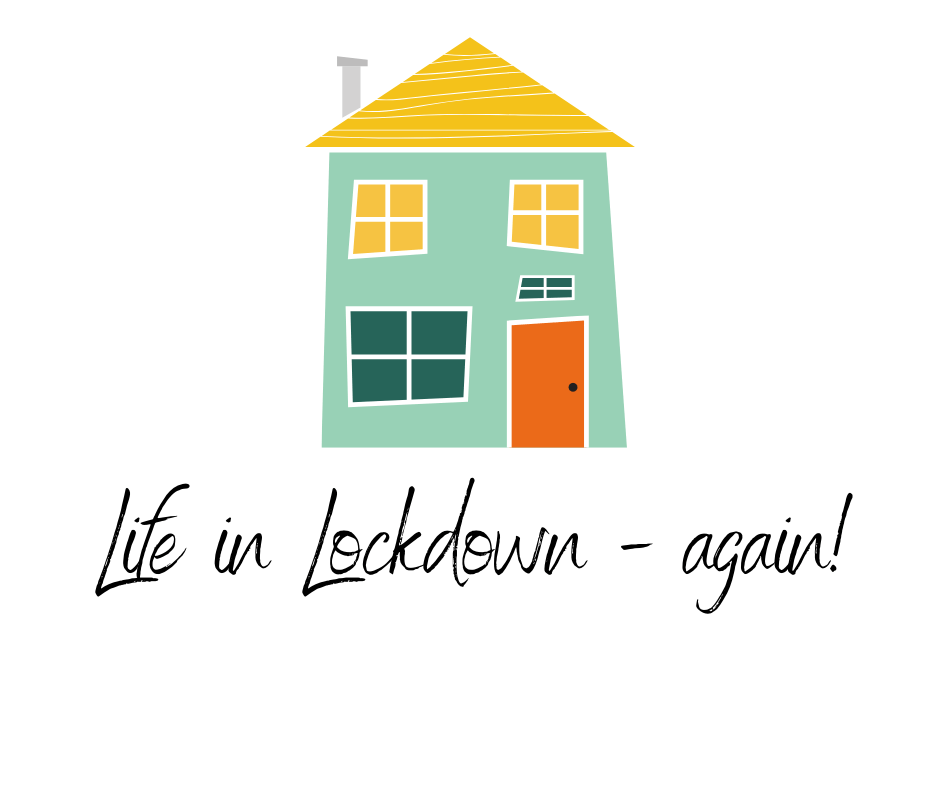 Our last diary was two weeks ago, post Covid test. We are now into February and rolling into half term next week. It will be nice to have a break, and I have organized some online activities for both kids to do, and we have some home improvement projects planned to keep us busy. We still can't go anywhere other than places that are safe outside but because it's half term, I know those places will be busy and we are still fairly risk-averse, so we won't be going anywhere other than family walks locally.
We still wait to see if our government will send kids back to school in March and if some extracurricular activities will be allowed which means our homeschool life might be a bit broader too. To be honest, if we can safely get the teen back to school and some of our activities like dance, gymnastics, and swimming back, and we are able to go to places like museums, then I can frankly cope for the next while and we will all feel better mentally. But who knows what will happen, so we wait.
Monday 1st February – pinch punch, first of the month, or something. We had a challenging weekend with the teen having a bad asthma attack, as well as being in a lot of pain with her damaged wrist (she doesn't want me to talk about that, so that's as much as I will say, my mother in law and dad know, I respect her privacy as much as I can and should) and the boy deciding not to sleep much. The weekend was nice bar the lack of sleep, but we rolled into the week tired and not really ready.
Tuesday 2nd February – I have done some homeschool planning for the rest of this term and September. It's likely at this point that we won't be sending the boy to secondary school, and I am gearing up for how we manage that. He wants to stay home and I don't think he is ready, but I know we will face some serious disapproval from various people in our lives who don't approve of our choices so I am not ready to talk about that. I spend a lot of time looking at learning sites, and guides and finding things we can use to help as well as some planning. I quite enjoy it, although it's not always easy. I can't imagine planning for a whole class, one child is plenty.
Wednesday 3rd February – our childcare bubble day. My turn to host the child that we work with, within covid rules, to enable two families to be able to work during this time. We do a mix of schoolwork, they play Minecraft and we also try to get out for exercise. We walked to our local German bakery to get some bread and treats. It's always harder when the weather is vile but we try to get outside as it's better for all our well-being.
Thursday 4th February – I had my first online therapy session of 2021. I would like to be able to have therapy in real life, but that can't happen, so Zoom it is. I can't wait till we don't have to do life via Zoom but it's better than nothing. It was very helpful and I was able to talk about toxic relationships and how we handle those, and also some strategies for coping with feeling anxious when lockdown life feels too much. I don't talk about therapy much, I may do more this year. We took the afternoon off from screens as the teen had a break from her school work and a screen-free session, and we walked and picked up takeaway pancakes and galettes from our favourite French restaurant as a treat. They were delicious and worth the walk in the rain.
Friday 5th February – Friday already, grocery shopping and dropping some supplies to a friend who is isolating, and we also spent some time looking at the new TV and vacuum cleaner we want to buy. We haven't bought either of those in 14 years so it's VERY exciting trying to figure out what we want. Watch this space. Arguments about size of TV and what we want verus what we actually need abound.
Saturday 6th February – A busy day. We try to get house cleaning and domestic chores done, and I also tried to catch up on some much needed sleep and we walked to our local once a month food market locally to get some bread, cheese, and olives and had a "wish we were in France" style lunch.
Sunday 7th February – and it's snowing, although not much, but it's COLD. We have spent a day trying to keep warm in between online zoom dance classes and me catching up with some work.
And so the week ends, and we keep calm and carry on, and get ready for another week…
How's your week been?