*I love lemon cake so was delighted to review this vegan lemon cake from Oggs. All opinions are our own*
I do bake a lot, and when I want to pull out a lemon cake, I have a recipe I use for birthdays and events that is tried and tested.
But sometimes I don't want to bake but I still want cake.
Oggs to the rescue with their Zesty Lemon cake.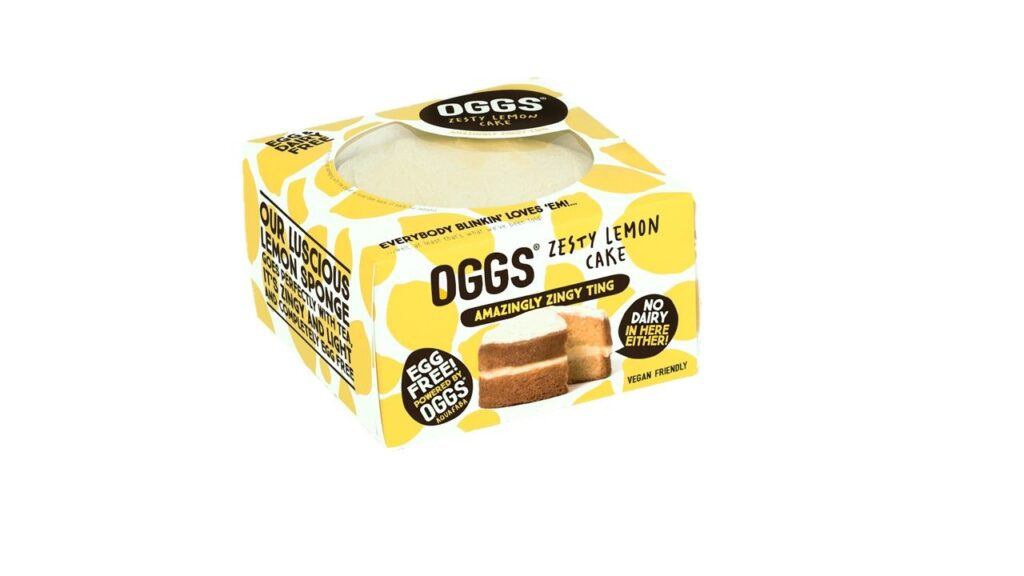 Because this is egg and dairy-free, it's perfect for vegans and egg allergies and it's light, airy and moist. Made with Aquafaba which is an excellent egg substitute that makes it allergy-safe but also suitable for vegans so you can cater to people's dietary or health needs, which is always good. Other people eating a cake you can't enjoy is a miserable experience, this vegan lemon cake means you can avoid that.
"Our luscious lemon sponge goes perfectly with tea, every slice is zingy and light but these are all for me!"
It's a perfect cake for if you want a treat, or to pull out a cake for tea and cake time, and works well for picnics or as a dessert.
I am fussy about bought cakes, and like them to be just as good as the cake I would bake at home, but this one is one I would buy and serve with no quibbles. The ratio of icing to the cake is just perfect and it's got just the right lemony taste to make it work for a slice with your cuppa. It keeps well in a cake tin, although to be honest, cake never lasts long in this house, in a cake tin.
Available from Oggs or in good supermarkets like Asda, Sainsbury's, Waitrose or Ocado.
The only problem I have is that my family expects me to share it with them, which I think is entirely unreasonable. Wouldn't you?