We are big fans of soup and this Parsnip, Carrot and Sweet Potato soup is easy to make, very budget-friendly and can be made vegan or vegetarian. My kids love it and it also can be frozen to pull out when you need something filling and warming.
*This post does contain an affiliate link, marked with AF, which if you click on and make a purchase I earn some revenue*
I have to confess I am not a fan of carrot and coriander soup. I love coriander, I know not everyone does, but I really don't like it combined with coriander.
But this soup, with sweet potato, parsnip, and carrot, is easy to make, and no coriander involved and it's cheap too if you are working within a food budget. Carrots are an excellent source of vitamins and parsnips add a sweet nutty flavour and sweet potatoes are also nutritious. I also add white potato to make it filling.
It can be frozen in serving portions as well, which makes it handy for when I want to pull something out of the freezer or for winter lunches.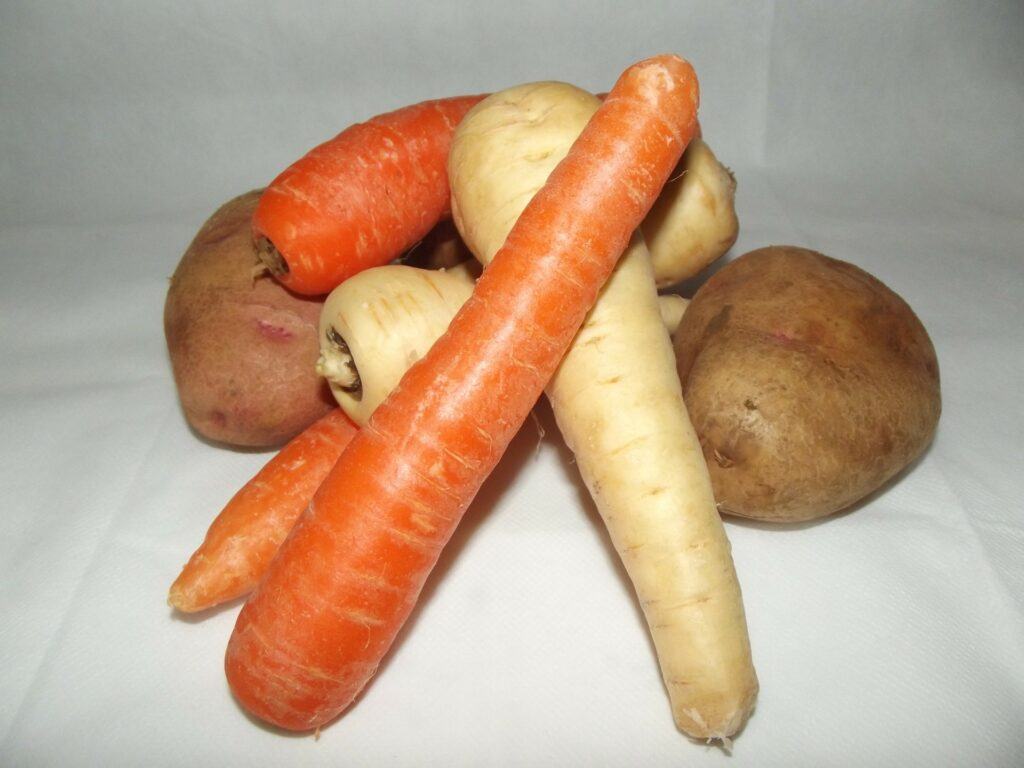 This recipe serves 4-6 people.
You will need
4 carrots, washed and chopped into chunks (chunks are about 1.5 inches)
2 parsnips washed and chopped into chunks
3 sweet potatoes washed and peeled and choped into chunks
2 white large potatoes (any kind, this soup isn't a fussy soup) peeled and chopped into chunks
2litres of vegetable stock (you can use a stock cube or home made stock, whatever is easier.
1 onion peeled and chopped into quarters
1 clove of garlic chopped
a pinch of cinnamon
1/2 tablespoon of salt
1 tsp of parika
1 tablespoon of olive oil
Now here's the trick.
You pop all the veggies into a baking tray, and cover them with the olive oil, salt, paprika and cinnamon and you roast them for about 45 minutes in the oven for 50 minutes. Also you don't have to peel the carrots or parsnips. I love this, because one, I am lazy, and hate peeling veggies, and two because a lot of fibre and goodness is in the skins.
When your veggies are roasted and soft, take them out of the oven and pull out your blender or smoothie maker, or you can use a sieve. Again, I am lazy and have a small hand blender (AF) that I use for all sorts of blending and they are not expensive and store easily.
Add a little stock at a time, and blend the soup, until it starts to smooth. I find I usually use about 1.5 litres of stock, to get it to a smooth and nice texture, but it may need a little more or less.
If you are vegan, you can serve it as it is, with some good bread and tuck in, if you like a swirl of cream you can use a soya cream or dairy free yoghurt to add a creamier texture to it, or you can use cream or creme fraiche if you don't have an issue with dairy products.
You can garnish it with some greenery, basil or IF you don't mind it, coriander, or some croutons.
To freeze it, allow it to cool then freeze. Defrost thoroughly before reheating. It keeps in the fridge for 3 days as well.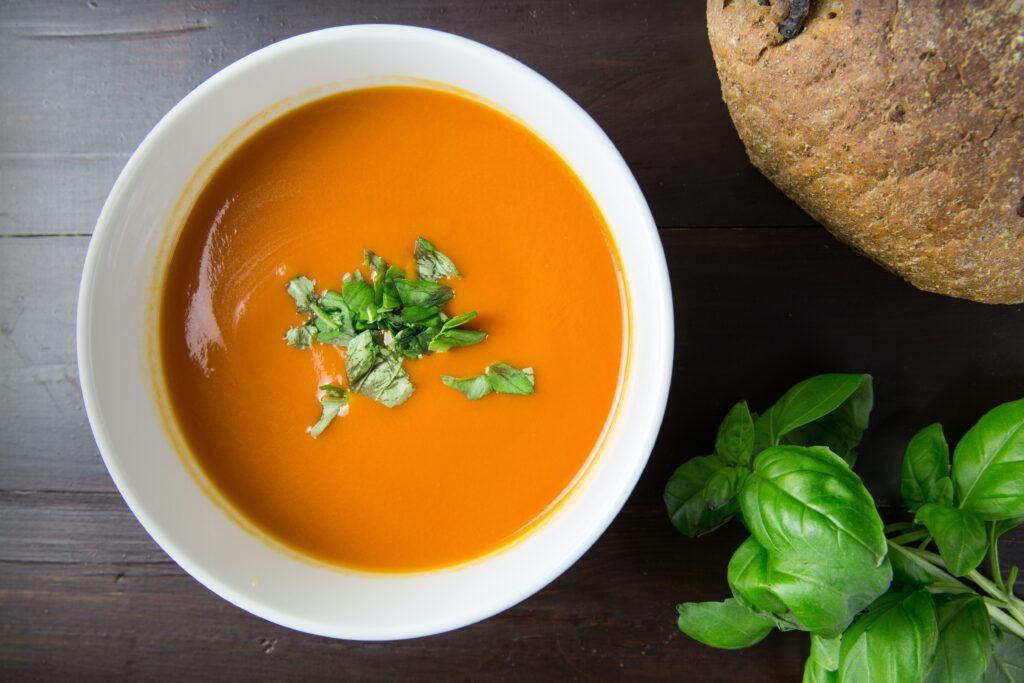 We also love this gazpacho soup as another soup that's a family favourite too.