We were kindly asked by Camp Beaumont to share about them and why we love their daycare camps for our kids. All opinions are our own.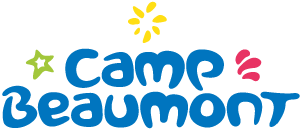 Camp Beaumont Day Camps have been caring for children for 40 years and part and parcel of the school holiday calendar. Much-loved by parents, guardians and grandparents, we provide flexible, affordable and reliable childcare over the school holidays. But more than childcare, every day camp is an adventure, a chance to learn something new, meet new friends and grow in confidence.
Our camps are completely inclusive for every 3-16 year old. Book from as little as 1 day to 3 days or multiple weeks at a choice of over 20 locations around Greater London, London and the Home Counties. Children are cared for in a wonderfully active and happy environment with the most engaging, fun and supportive team of Groups Leaders.
As a working parent, good childcare that is safe and that provides what my children need is vital. Our lovely childminder of 14 years recently retired and I have spent a fair bit of time wondering what I would do, as she was a huge support to us, particularly during school holidays so we could juggle work commitments. I am very fussy about childcare for my children and know that they need to be safe and well looked after but also happy, wherever they are.
Camp Beaumont has proved to be the ideal solution for us to provide us with safe, reliable and fun childcare that means we can be covered but also reassured that our son is somewhere where he is having fun, learning new skils, being active and enjoying time with children his own age and also interacting and meeting new people.
They are run by qualified and friendly staff and provide full day facilities for children aged 3-16 which is brilliant if you need to make sure your kids are being well looked after but also are enjoying themselves.
Their camps are divided into age-appropriate groups and children learn to try new things and also take part in crafts, group activities, sport, and play. Younger children start at a Playtime group and older children are in groups where activities cater to their age and skills. They even have a group for teenagers, which is useful, and great for their social lives too.
They have an excellent safeguarding procedure and all of the booking and organising is super efficient and well managed.
It's basically a set up that brings peace of mind to parents and keeps kids happy, busy and safe and it's ideal for if you need one day a week in the holidays or all week care. If you are a working parent then you know your kids are being well looked after and having a good day, or if you simply want to find something different for your kids during the school holidays then it's also an excellent option.
Budget wise for us, the cost of Camp Beaumont works out well, and for all day providion the cost comparison with private childcare is manageble. You can also book block bookings and save money which is always helpful.
The staff also work to cater to children with health or edcuational needs and happy to work with families to ensure children settle in and enhoy their time with the camps.
Our son loves attending Camp Beaumont, is never bored, and came home from his recent visit exhasted (in a good way) having learned to play new games and try some new sports, and made some new friends.
We would highly recommend them, and it's well worth taking advantage of their early bird booking for summer breaks and summer camps for the long summer holidays and with 25 camps across London and beyond, you should be able to find a facility near you and take advantage of what they can offer.
He can't wait to go back and I am delighted we have safe, reliable and competent care for him. Happy kid, happy mum. It's a win all round.