*We love games in our house and are delighted to share about Foul Play, a murder mystery card game. We were kindly sent a game to review at home*
Foul Play is an easy to play game that you can enjoy with friends and family and perfect if you love murder, mystery, "who dunnit" and crime and drama.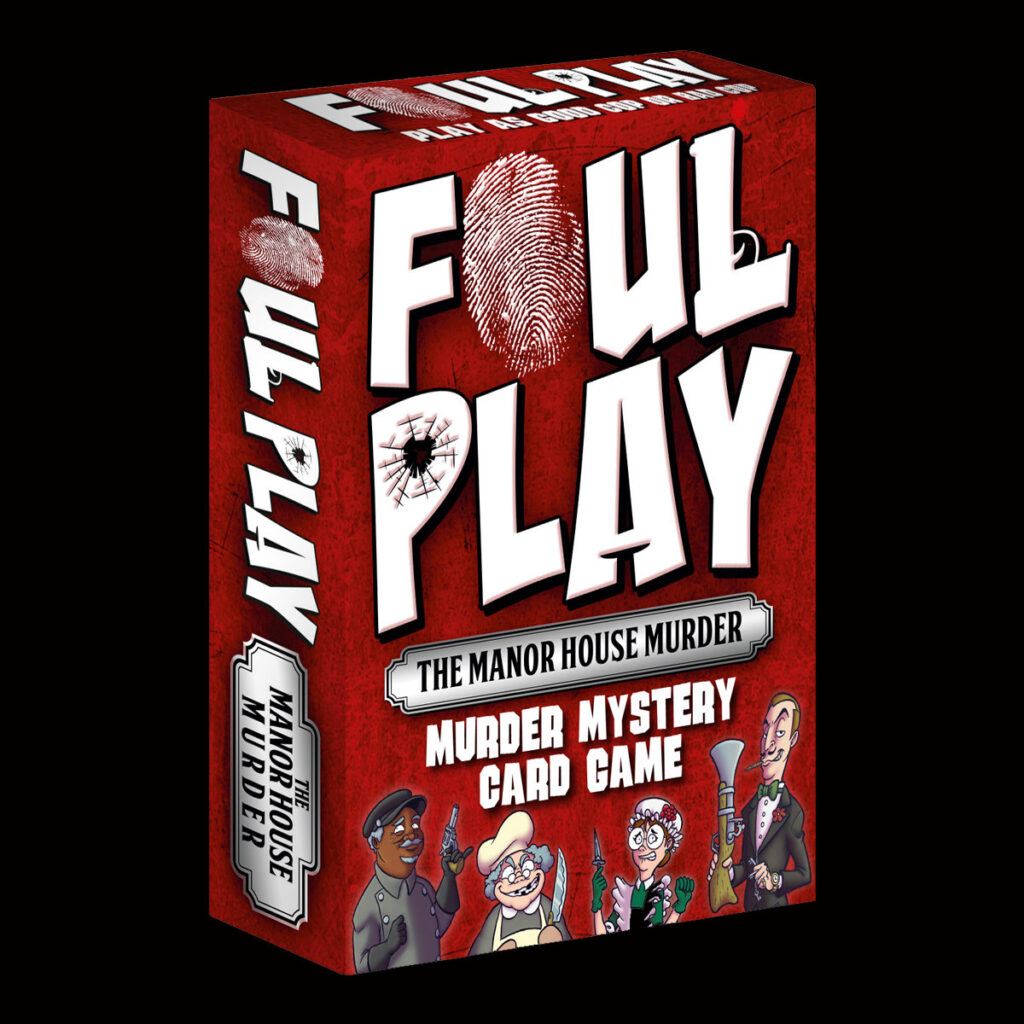 CATCH A KILLER OR FRAME A SUSPECT
IT'S UP TO YOU WHETHER YOU PLAY
GOOD COP OR BAD COP
Welcome to Edwardian England. The Lord of the Manor is dead! The servants are in the frame and it's up to you to swap, steal or search for the evidence, seek out the suspects and catch the culprit in order to scupper the other sleuths, and win this game of murder!
All the instructions are available to download, so you save space and it's a great game for taking away on holiday or when you are traveling. It's labeled as suitable for 14 years and up because some of the cards do have pictures that are a little more grown-up, but my kids are 11 and 14 and ok with that and think it's a brilliant game. It's fun to play as a family but also would be great for dinner with friends if you love murder mysteries or something a bit different.
I love Foul Play as someone who is a fan of mysteries and an avid reader of all the firm favourites like Agatha Christie, and I love murder mystery games so this is perfect to play. You choose if you are the good cop or the bad cop and the game changes every time you play it anew.
It's a great stocking filler or small gift for someone as well and the perfect addition to your family game collection.
We think it's a great game, and worth getting your hands on to enjoy hours of mysetry solving and laughs. You can get it here too.
We are delighted to offer two packs of Foul Play to our readers here. All you have to do to enter to be able to win a pack is to tell us in the comments who your favourite mystery or crime writer is and then click on the link to complete your entry.
Win a Foul Play Murder Mystery Game Card Game
Please see our Privacy and GDPR for how we collect data. A winner will be chosen on 17th May.