*Be:Loved kindly asked us to review their products and share them with our readers*
Our pets are amazing, and we love them, and they love us back (mostly, sometimes Layla makes it clear she really doesn't approve of our life choices and hasn't really ever forgiven me for having children) and it's our job to look after them and make sure they are getting everything they need.
Sometimes our pets get messy and into things they shouldn't or they get dirty and grubby as part of their daily adventures. Dogs are well known for their love of getting muddy and dirty and having a doggy smell but cats can sometimes get a bit, ahem, whiffy, too.
Layla is a part Persian cat, she came to us as a tiny ball of fluff, and our vet told us that part of looking after her would be regular grooming. She is very fluffy and often needs her fur-trimmed to keep it neat and easy for her to manage self-grooming.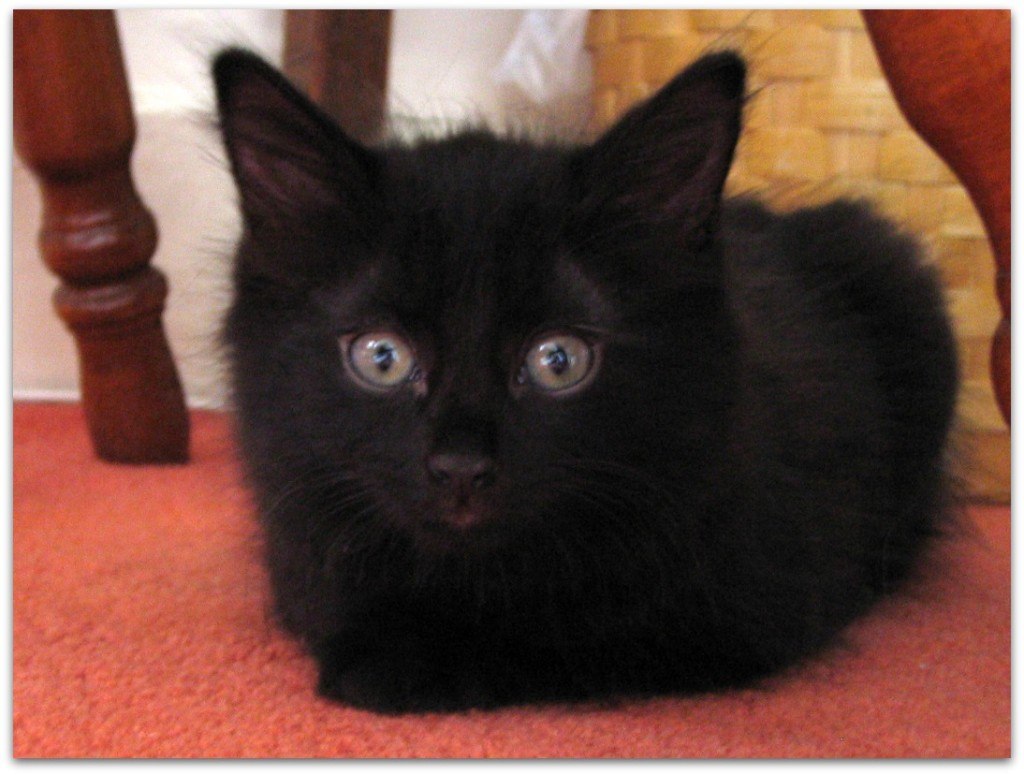 We have found that Be:Loved make some fantastic, gentle and pet safe products that help us look after Layla, pamper her and keep her clean and fresh.

Sometimes, we have what we fondly call in our house "Poo bum". If you are an owner of a long hair pet, you probably know what this is, but basically for the unaware, it's when poo gets stuck in fur around a pet's bum and they need a little help to get clean.
Be:Loved has a very gentle pet shampoo bar that we find works well to clean icky areas of fur, that leaves her clean and fresh. She doesn't like being cleaned but she doesn't like being mucky either so it gets the job done and that's the most important thing.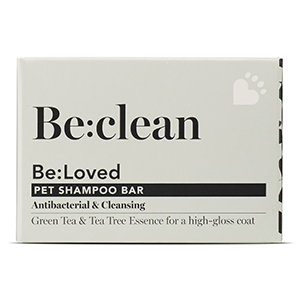 They also have a wonderful Paw and Nose balm that smells amazing and is gentle to sore paws and noses, great for winter or when paws get dry and sore.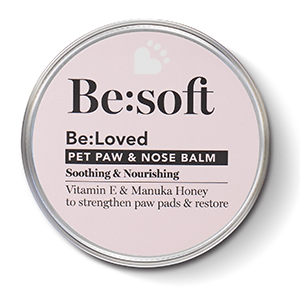 My particular favourite though is their Be Fresh spray. Handy for those slightly less than cute whiffs and smells even the poshest cat sometimes emits and for odours in rooms and furnishings. It smells fresh and helps to eliminate smells. We use it in the bathroom when Madame has visited her litter tray…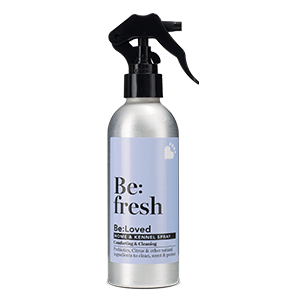 We love Be:Loved products and whilst Layla is sometimes a bit grumpy, she likes being looked after and pampered so she approves too. They are made especially for pets, and with pets and pet owners in mind so it's good to know we are looking after her using products made that are good for her. They also make other items like scented candles to help make rooms where pets hang out smell fresher, and other bath, body and skincare products. They even make a gentle sun protection balm for pets. We think they are Purrfect and pawsome.
We love Be:Loved so much we have a giveaway to share with our readers. We have a set of Be:Loved Products to giveaway to one lucky pet owner.
We have one tin of Be Soft Balm and one Be Fresh Spray to giveaway. These are great items that you and your pet will get a lot of use out of and are very handy or a great gift for a pet owner too.
All you need to do to enter to win is to tell us why you think your pet needs to be pampered in the comments then head over to the link to complete your entry. Good luck. Keep your paws crossed it's you that wins!
Pamper your Pet with Be Loved – a giveaway
One winner will be chosen on 9th May and contacted to let them know they have one. Please see the terms and conditions via the link and our GDPR policy for our privacy and data sharing information.