*This is a collaborative post about why it might be time to replace that problem radiator and tips to help with that*
Ever find yourself with one item in a room you can't stop fixating on? Something you find yourself staring at for longer than is appropriate, and you know it was a person they'd be looking right back at your wondering what your problem is?
Right now, I'm having this problem with one seemingly ordinary item in the bathroom that is driving me insane; my radiators. As we're getting ready to give the bathroom a much needed revamp, I cannot wait to be out with the old and in with the new. And while that sounds all too easy, there is one (or at least a few things) to consider, as a radiator isn't something you buy every day of the week.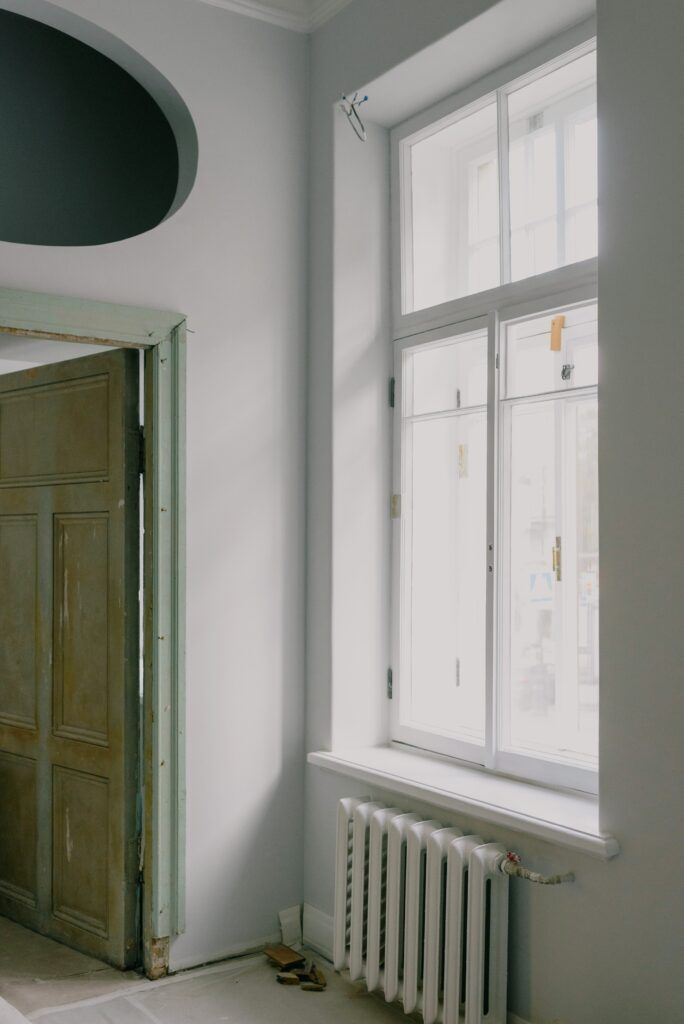 Now that I'm replacing my problem radiator, I wanted to figure out what factors I should be aware of so I don't end up with a brand spanking new radiator I develop similar feelings of annoyance towards. If you're in the same boat as me, come with me as I explain everything to look out for when buying a new bathroom radiator.
Radiator or rail?
Let's start with the biggie! Do you want to stick with a radiator or go all swanky and get a towel rail? Radiators have their place in every room, but isn't having a rail you can hang a towel from or pop a robe on just sound like the kind of luxury you want?
I walked into this thinking a rail meant something like a big ladder running up the length of the wall, but that isn't the case at all. You can get little square rails the same size as a single panel radiator that look the part. Just look at some of the designer heated towel rails from Trade Radiators for an idea of what I'm on about.
If you're on the fence on whether to go for another radiator or swap it for a rail, here's a simple test that will help you make a decision; look at where you hang towels in your bathroom right now. Whether it's a hook by the sink or dangling from the bath/ shower, if you often find it irks you that towels have no proper home, it is time for a rail.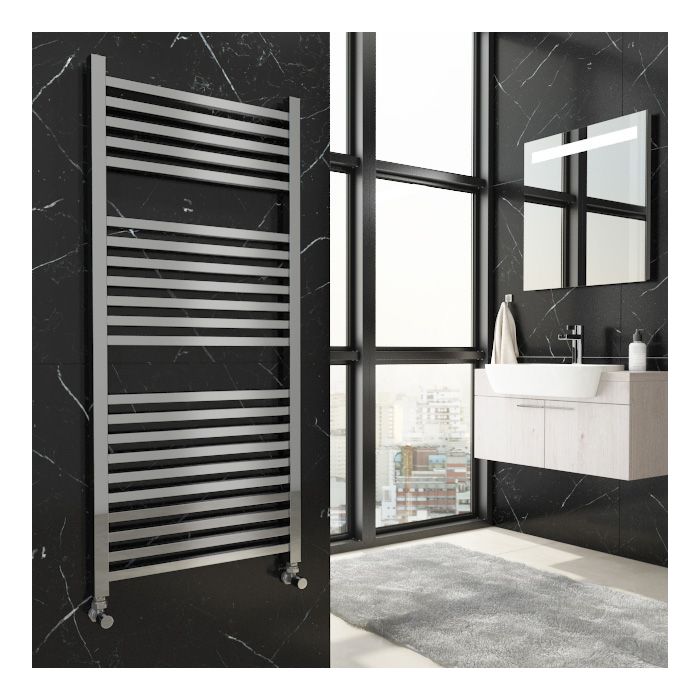 Connected or standalone?
Here is something I never considered before; an electric bathroom radiator. Why would having one be such a good idea if there are already pipes waiting to get connected? Opting for an electric radiator can finally help you get the bathroom warm the way you want it. I'm guessing everyone who has the heating time to come in the morning will always find the bathroom is one of the last rooms to get warm, so don't wait around any longer.
Electric bathroom radiators just need to be wired into work. This can prove oh so handy if you realise you can pop a new radiator on a bare part of the wall, get rid of the older radiator, and free up some space.
So many shades of grey
Finally, I want you to think long and hard about what colours would work best for a new bathroom radiator in your house specifically. Anthracite and black radiators are incredibly popular right now, and while they look the part, they can give the illusion of shrinking the room, something you don't want if your bathroom is already cramped.
You don't want to go for an out the box colour either. Imagine getting out of the shower in the morning and looking at a bright blue or pink towel rail. Oh no think you.
From reading up on the topic, I've found there are two paths you can go down. You can either stick with white to keep things simple (it also help keep a bathroom feeling big if the walls are white), or you can go for a radiator that matches the same colour as the fixtures around the bathroom, i.e. if your handles and taps are silver or chrome, your radiator will fit in easily. You want to avoid contrasts unless you already have contrasting features present.
I hope this has helped clue you into making the right choices when buying a new bathroom radiator. If you are thinking of redecorating but don't want to spend too much time on it, read this article on giving your bathroom a fresh look the easy way.