*This is a collaborative post, I was kindly asked to review a piece from Wolf & Gypsy. All opinions are my own*
I don't tend to wear a lot of jewellery for every day, because I work with small children or I am at home, homeschooling our son, but every now and then a piece catches my eye and I feel like it would be nice to own it. Whilst I may not dress up every day, I do like to look nice when I go out, for events, date nights or parties and finding pieces that I like and will want to wear again and again is sometimes challenging. As I have got older and more aware of issues around the environment and also the ethics of where our jewellery comes from or is made, I have got fussier about what I buy and where from. My own engagement ring is an ethically sourced diamond, which twenty years ago when we got married was almost unheard of but is now becoming more popular as people make conscious choices about where they choose their jewellery from and the sources that provide what we wear. It can be a little guilt-inducing to realize that pieces you wear may have had an impact on the environment or work conditions where it was made, but we can do better, and finding companies working on that is becoming easier.
Wolf & Gypsy caught my eye and I have found some beautiful pieces that I would wear every day (which is rare for me to say) but also are perfect for special occasions.
They appeal to me not only because of the style of the pieces they have, but because of their background and their desire to be more ethical, and eco-conscious as well. They make it clear that both of these things are a high priority and this is very important to me.
"We take a strong responsibility to be a brand that promotes constant improvement through sustainable and fair business practices. Our core goal is to create jewellery that has the lowest impact on our planet and provides fair income for all those involved in our production.By being an ethics first brand we hope to influence the jewellery industry to make positive changes that help to share wealth while sustaining our planet.Although we wish all companies had the below policies as default, we feel it is best to be clear about our policies and practices."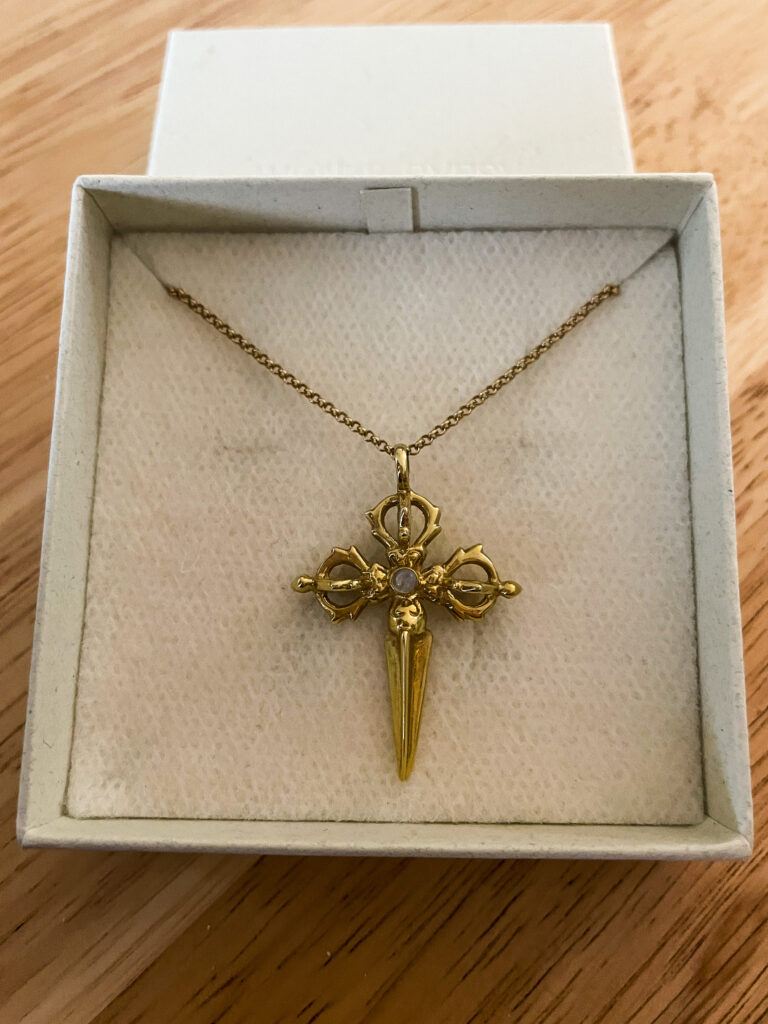 This piece particularly makes me very happy, it's striking and different, made with quality and designed to be eye-catching but made with materials that you know have been sourced in a way that is more sustainable for the planet and life around me. To be honest it's hard to choose items on their site because all of their jewellery is so pretty and distinctive. Because you know you are choosing from a company that is trying to do better for our planet and source products in a more ethical way, it feels good to be able to support them. They are very budget-friendly too, which is helpful because some jewellery ranges can be very expensive but you may not be getting what you pay for if you are looking for a brand that cares more about the planet than profit.
It's well worth a visit to Wolf & Gypsy. I dare you to come away not having at least bookmarked a few pieces to buy or to send as hints to other people to gift you, or to even gift to someone else. Like me, I think the only problem you will have is which pieces you like most…
Wolf & Gypsy, Sustainable Jewellery, Fast Fashion, Eco friendly jewellery