*If you have fussy cats or a cat that is a picky eater with a sensitive tummy then we hope that this post in collaboration with Scrumbles is helpful*
We have two cats, and if you read our blog you will know that we are owned by them, we just pretend we are in charge. Layla is our older cat and has recently had some serious tummy issues that needed vet attention and a change of diet.
Layla is VERY fussy about her cat food. She loves human food (not really allowed but don't tell her that) but her own cat food is another matter. She has always been a fan of Scrumbles and that's now her diet of choice.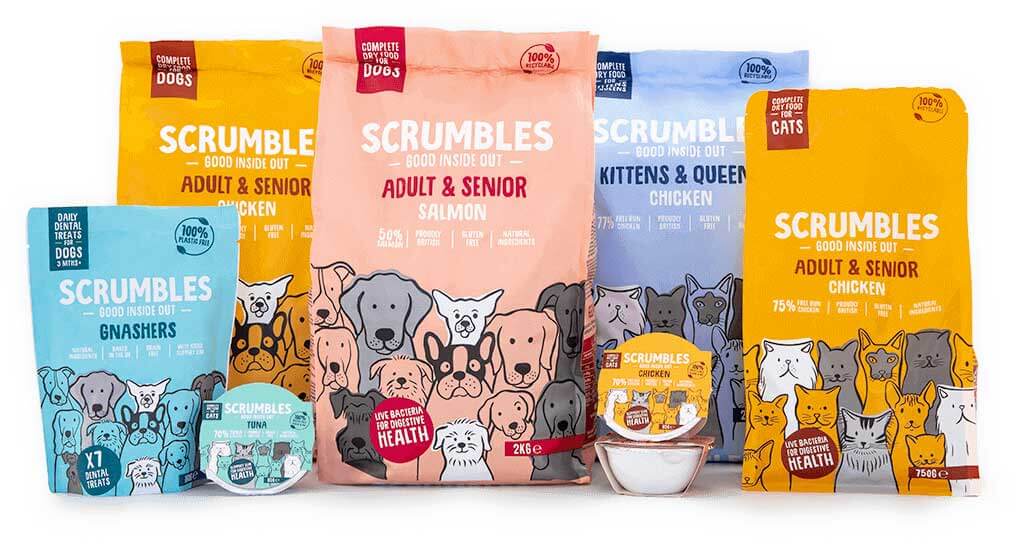 "Hypoallergenic recipes designed for optimal digestive health perfect for sensitive cats and kittens. All-natural recipes with grain-free and high protein options. 
Because they are a company founded by cat owners who wanted better quality food for their cats and want to make food that is good for cats and dogs but also makes them happy, it's easy to trust them as a brand. Both our cats LOVE their food and because our vet also approves of it nutritionally, it means I can feed it to them, knowing I am doing the best for them.
Layla's tummy issues have settled down but she now needs to be on a grain-free cat food, to help keep her digestive issues and Scrumbles is ideal for that with both their wet and dry food being grain-free but well balanced to meet her needs.
Jasper is happy as long as he is fed but he does like their dry food and Cat dental treats, and he isn't very patient with me when I don't get the packet open fast enough.
So if like us, you have fussy cats who need food that is developed to meet their nutritional needs but that they will also love, then you should probably let them get their paws on Scrumbles. Layla and Jasper think it's pawsome. Happy cats make happy owners, or happy cats own happy humans, after all they are really in charge.
If you would like to get your paws on some Scrumbles to try, then why not head over to our Instagram where we have a giveaway of a selection of their wet and dry food on offer.
Layla says you know you want to…