This recipe for vegan "egg" mayo sandwiches from Louise Palmer Masterton, founder of Stem & Glory is perfect and it's easy. If you are looking for a recipe that's perfect for picnics or to feed vegan friends when they come for lunch, or you are vegan miss egg sandwiches then this might be just what you were looking for.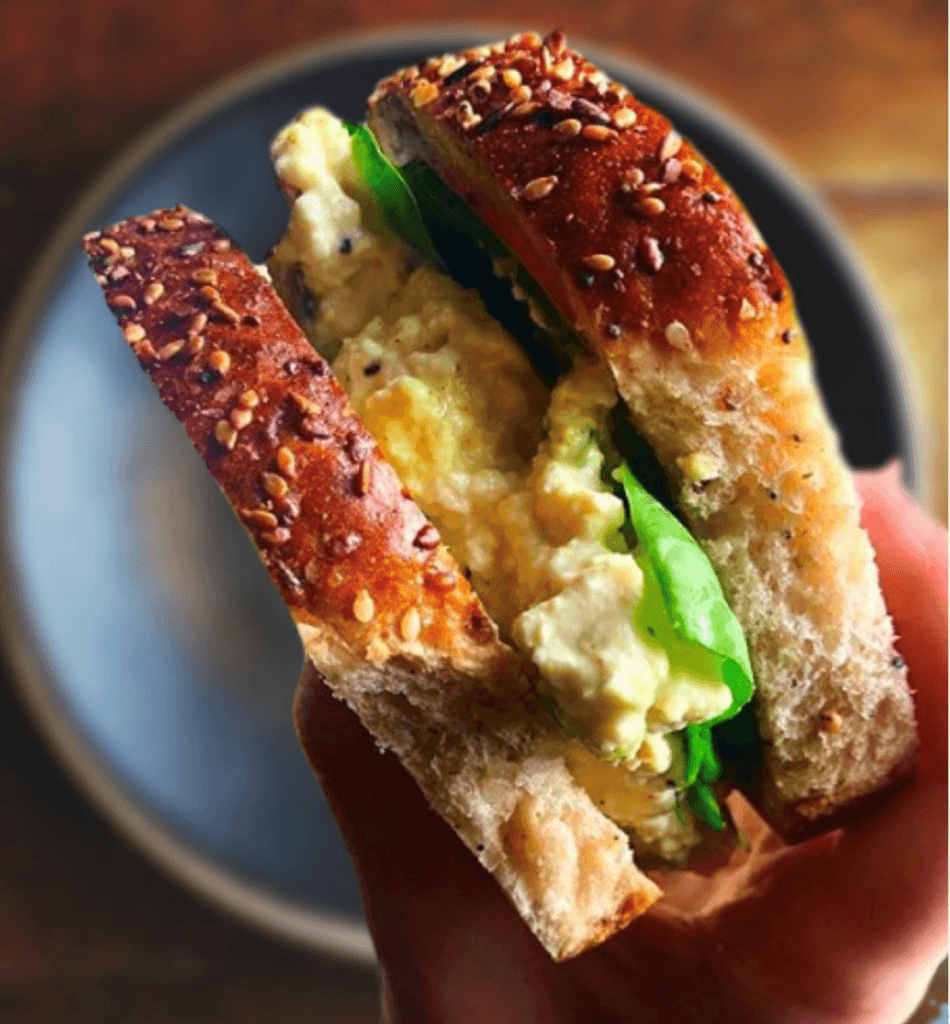 Vegan 'Egg' Mayo Sandwiches
Makes 2-4 rounds of sandwiches depending on the bread size
250g smoked tofu
2 tbsp vegan mayo
1 tbsp engevita flakes (or more to taste)
1 tsp turmeric
1/2 tsp salt
+ vegan salad cream until you have the right consistency
Crumble the tofu with your hands into small pieces. Doesn't matter if some pieces are larger than others.
Mix all the other ingredients in a large bowl. Add approximately 2 tbsp vegan salad cream. Add the crumbled tofu and mix well with a wooden spoon. Add more salad cream until you get the right consistency (tofu should be well coated but not too runny). If you don't have vegan salad cream just use more mayo and add a dash of agave syrup and a dash of lemon juice. Serve a generous layer into a sandwich made from bread of your choice. As the filling is slightly soft, a softer bread works well with this one.
ABOUT THE AUTHOR
Louise Palmer-Masterton is the founder of multiple award-winning restaurants Stem & Glory; hip and trendy but accessible plant-based restaurants, serving delicious gourmet vegan food from locally sourced ingredients. Stem & Glory also offers click-and-collect and local delivery in London and Cambridge.  In addition, Stem & Glory offers a range of ready meals, finish-at-home pizzas, and recipe kits available for delivery across the UK.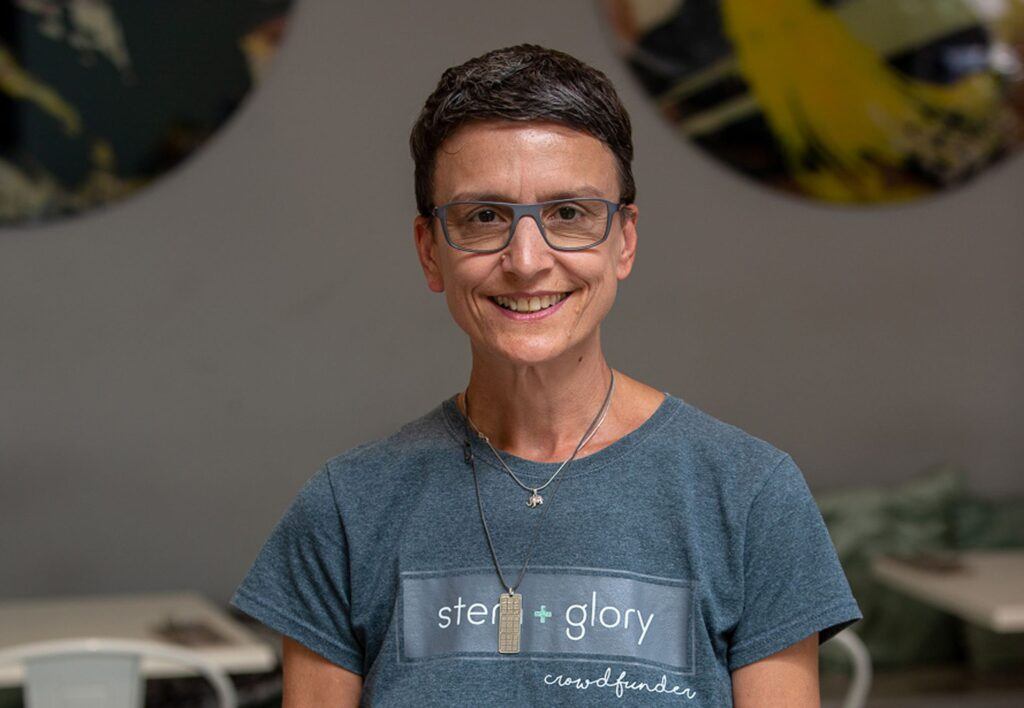 Web: www.stemandglory.uk 
One of my personal favourite recipes is our vegan pesto. Why not give it a try too?