It's easier than you think to fall victim to a dodgy builder or plumber but these tips for avoiding rogue traders might help you avoid that and mean you face less stress and financial strain. You would be surprised at how often it happens and how many dodgy jobs rogue traders get away with because people are embarrassed to admit they might have hired the wrong person or parted with too much money for a job that didn't actually need the work being done that was claimed.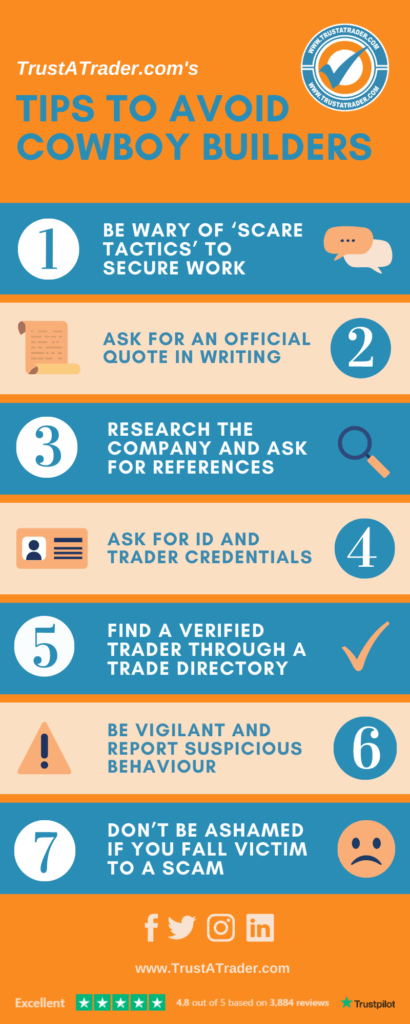 Trust a Trader has some very helpful tips and suggestions and also stories that other people have shared which could help you spot a rogue trader before they catch you out or how to deal with one if you have unfortunately fallen for their schemes or paid out the money that you didn't need to for a job that actually needed less work or wasn't as bad as you were told.
It has happened to us, even though I am fairly savvy about who comes to do jobs in our house, and even the most reliable sounding plumber on the phone may actually be a bit of a cowboy in real life. My advice would be to always check reviews, make sure the person or company you are hiring is registered with their trade body and that you have the right insurance or a money-back guarantee, and never be scared to tell someone you are going to get a second opinion on a job that could be expensive. If you want to make sure your money is being spent well on work in your home then you are entitled to make sure the person doing the work is the right person for the job and that the cost is accurate. Always get quotes in writing too, and make sure any extras are mentioned upfront.
What top tips do you have for avoiding rogue traders do you have? Have you fallen victim and how did you deal with that? We would love to hear.