If like me, you miss bacon as a vegan, then you may want to try this recipe for a vegan BLT sandwich. Perfect for weekend brunches or picnics or for your lunch box. The recipe is from Louise Palmer Masterton, founder of Stem & Glory. No bacon needed.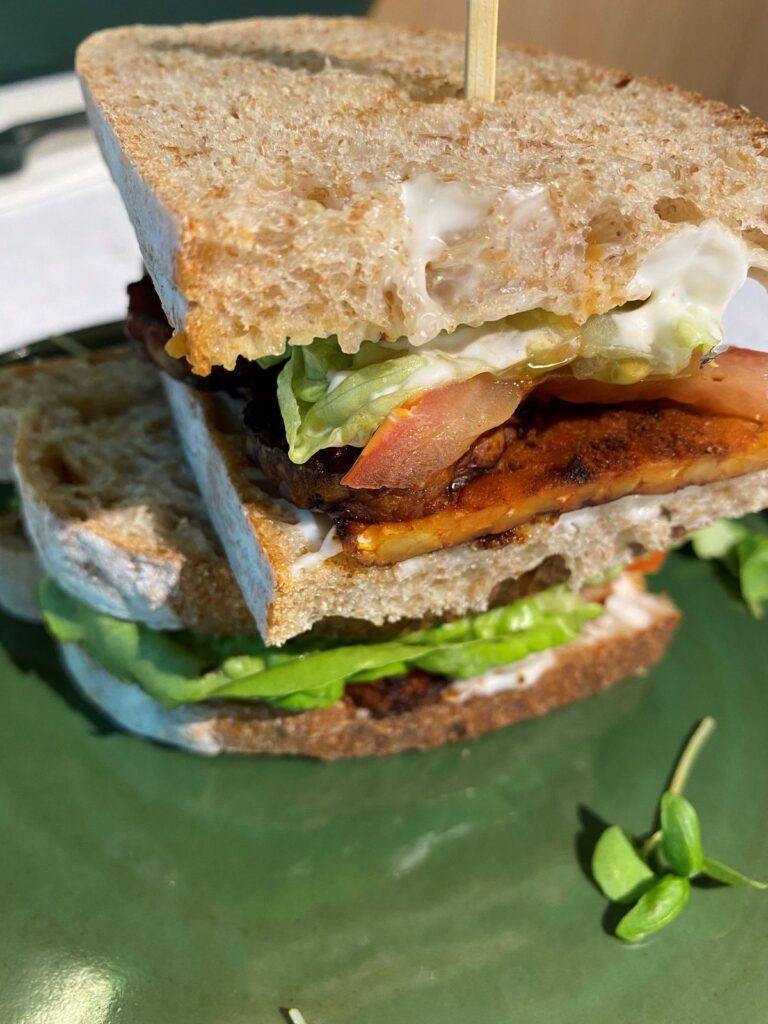 The 'VLT' (Vegan BLT)
Makes 2-4 rounds of sandwiches depending on the bread size
This has been on our menu at Stem & Glory Cambridge for years and it's an absolute winner.
The trick is making the tempeh bacon super thin and super crispy and having just the right amount of mayo to make it sing!
200g tempeh (you can buy this fresh or frozen – if frozen defrost completely before using.
A large fresh tomato
Baby gem lettuce
Vegan mayo
For the marinade:
100 ml tamari
1/2 tsp smoked paprika (optional)
1 tsp liquid smoke
1 tsp maple syrup
Mix the marinade ingredients. Thinly slice the tempeh. Marinade for 5-30 mins (tempeh usually soaks up marinade really well)
Shake the excess marinade off the tempeh and shallow fry in a little olive oil until crispy and very slightly charred around the edges.
To build the sandwich. Spread vegan mayo on both slices of bread. On one side add a layer of sliced tomato, a layer of lettuce, then a layer of the crispy tempeh. Top with the second slice. Cut into triangle quarters and enjoy. Tip – with this sandwich make sure you add enough mayo so it dribbles out slightly for the full experience!
You could also make this with thinly sliced tofu – marinade for longer.
ABOUT THE AUTHOR
Louise Palmer-Masterton is founder of multiple award-winning restaurants Stem & Glory; hip and trendy but accessible plant-based restaurants, serving delicious gourmet vegan food from locally sourced ingredients. Stem & Glory also offers click-and-collect and local delivery in London and Cambridge. In addition, Stem & Glory offers a range of ready meals, finish at home pizzas, and recipe kits available for delivery across the UK.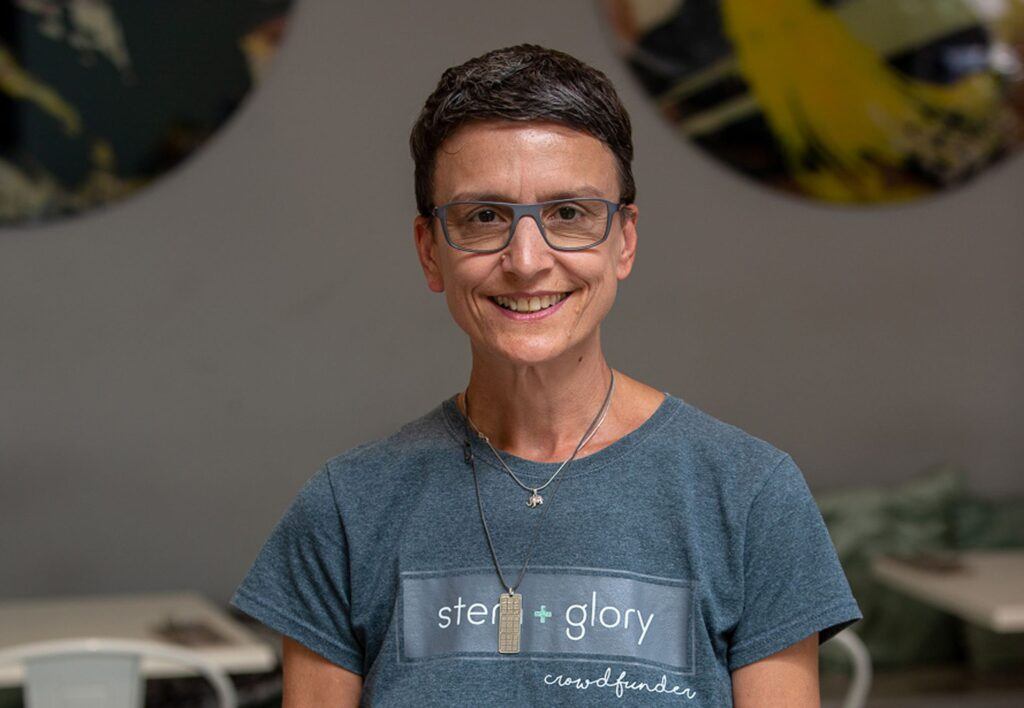 Web: www.stemandglory.uk
Twitter: @stemandglory
Facebook: https://www.facebook.com/stemandglory/
Instagram: @stemandglory
Linked in: https://www.linkedin.com/in/louisepalmermasterton)
If you enjoyed this vegan BLT sandwich then you might also enjoy no egg "egg mayo sandwich" too, the easy recipe is here
If gluten is an issue, we recommend Warbutons bread for sandwiches, gluten and milk free and perfect for sandwiches and toast.