*We hope this collaborative post sharing why a career in childcare might be the right job for you, is helpful and informative*
Are you looking for a job role that is exciting and rewarding? Do you want your working day to be different each time you turn up to work? Are you patient, creative, and enthusiastic? If the answer to all those questions is yes, then you could be the ideal candidate for a job in childcare. From nursery practitioners to social care workers, teaching assistants to family support workers, there are plenty of job roles that could see you working with children and families.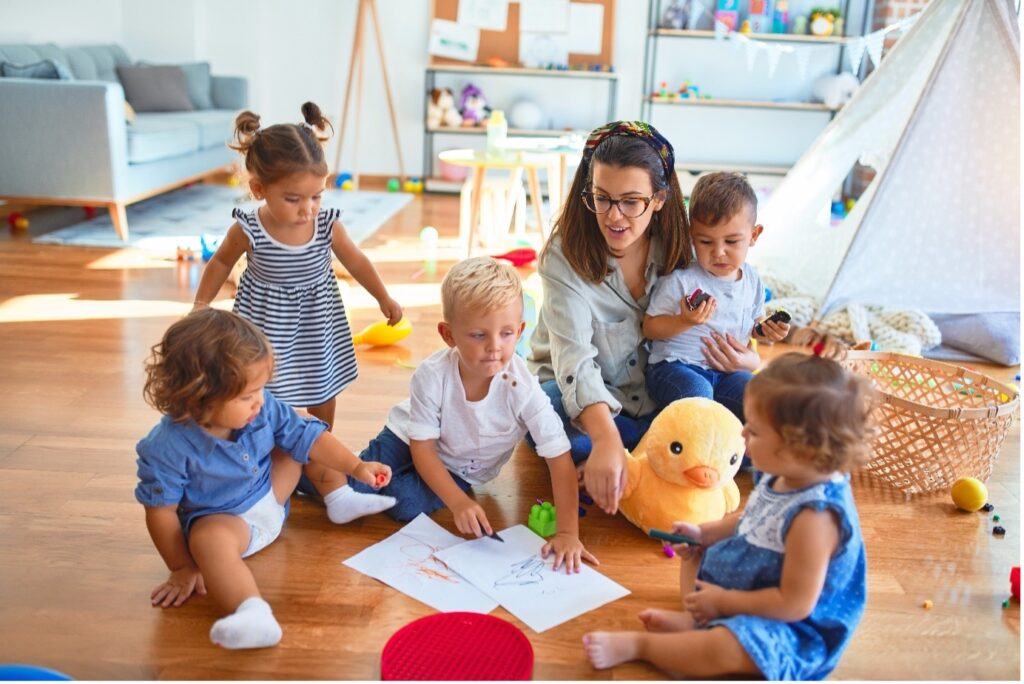 So, whether you're looking for a change in career from the boring nine-to-five shift, or are newly qualified in learning and education training, here are some of the reasons and benefits of working in childcare.
Expand your creative side
Working in a nursery or pre-school setting means that you can truly release your inner creative, and inspire the young minds of those you work with. Through the activities and schemes of work you create, you can motivate and stimulate the children's ability to learn, social development and physical movement.
For example, Kidd Caru activities, found in the nursery chain, range from relaxing yoga to creating volcanoes to celebrate Science Week. As a nursery practitioner, you can have the chance to come up with and create activities that are educational, inspiring, exciting, and most importantly fun!
Progression and prospects
The childcare industry has a vast range of opportunities that offer the chance to build upon your skills, knowledge and experience, whilst working with children and families. If you have already begun a career as a nursery practitioner, then you can easily work your way up to a lead role, or perhaps a nursery centre manager. If you work through an apprenticeship scheme at a nursery, this will also provide you with high-level, desirable qualifications.
From there, the possibilities are endless, as you'll have the childcare experience and level of training that could see you go on to work further in education and teaching, or even diversify yourself into social care. Any role in childcare will look good on your CV and open up the door to plenty of other employment prospects.
A rewarding career
There is so much joy to be had from seeing a child be inspired by your support, and see their face light up when you teach them something new. There's also nothing better than succeeding in the transformation and development of a child, as you shape their minds and abilities.
If you love to teach, then you can not only experience the joy of imparting your knowledge onto the mouldable minds of young children, but a career in childcare also sees you support parents and families. You can use your expertise to aid new parents in particular and spread happiness throughout the whole family, as they see what their child has learnt from your time with them and benefit from your help.
When working in a nursery or childcare setting, you are a vital part of the child's day-to-day lives, and you can experience first-hand their achievements as they grow. Through this rewarding career, you can feel an overwhelming sense of pride, that is unrivaled by any other type of job role.