*We are delighted to be working with MrsMactivity sharing some of her fabulous learning resources that we find helpful for homeschool*

As a homeschool mum, I am always on the lookout for learning resources that help me plan, carry out and organize our learning at home. I use a range of sites, some recommended by word of mouth and some through research and trial and error.
MrsMactivity is a great site for both parents who home educate and teachers or if you simply want educational resources to top up learning at home. I have found her site very useful for KS2 learning and input.
"When you're a teacher or a parent, time is your most precious commodity. Our founder and experienced teacher Heather knows all about that. She found herself spending hours and hours searching for meaningful learning activities for both her class and own children, or spent hours making them herself.
Nothing she found online ever seemed to quite work, or was just too expensive, and so she decided that the only thing to do was spend her time helping other people like herself and create a whole new approach to Early Years and Primary learning resources.
The movement started there – an Early Years and Primary teaching website that was affordable, easy and quick to navigate, as well as providing delightful and meaningful resources. Amazing designer Hayley wanted in. She wanted to use her incredible talents to create something truly beautiful for children alongside Heather's teaching insights. So that's what they did. Word spread. Teachers, home educators, parents, childminders, tutors – they got it.
They wanted more. The community grew. Over time Heather and Hayley were joined by other like-minded people including Sophie, Hannah, Rebecca, and Nicola who were also passionate about helping others and making delightful and thoughtful learning resources.
Then it got big, thousands and thousands of people wanted more and more, so we made our active phonics scheme, play-based lesson plans, display resources, maths resources, English resources and covered topic after topic."
For homeschoolers, the cost of resources, books, and learning materials can be very challenging so I am always keen on value for my money when I am subscribing or buying resources. I like MrsMactivity because it's budget-friendly and easy to use and it's created by someone who knows the education system in the UK and what parents need to make things work.
I particularly like the Reading lists for each year group which is handy as a guide to reading ideas. The Maths assess the gaps resources have also been very handy to help me see if we were missing anything and to assess how we were doing at home.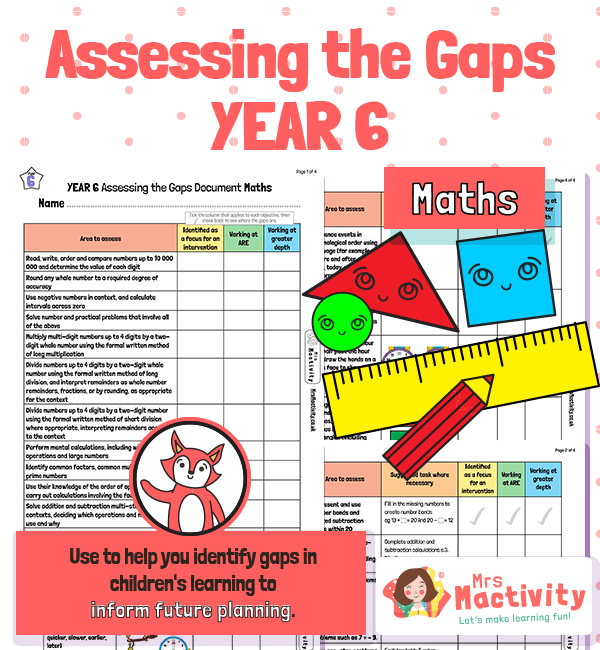 Everything prints well and is bright and easy to read and eye-catching for children to work with too.
There are lots of areas covered for the UK national curriculum and you can find resources from nursery to the end of primary school and year 6, to suit your needs. From Phonics work to maths support, it's a super handy site to sign up to and the individual membership is great value for parents at home when compared to other learning resource sites.
So if you need some extra learning resources then it's well worth having a look joining up. We all need a little extra helping hand and for me, if it makes homeschool, easier then that's a big win.