This Czech potato salad recipe from the founder of Stem & Glory is perfect for picnics, BBQs, lunches, and parties, and because it's egg-free it's great for egg allergies and suitable for vegans.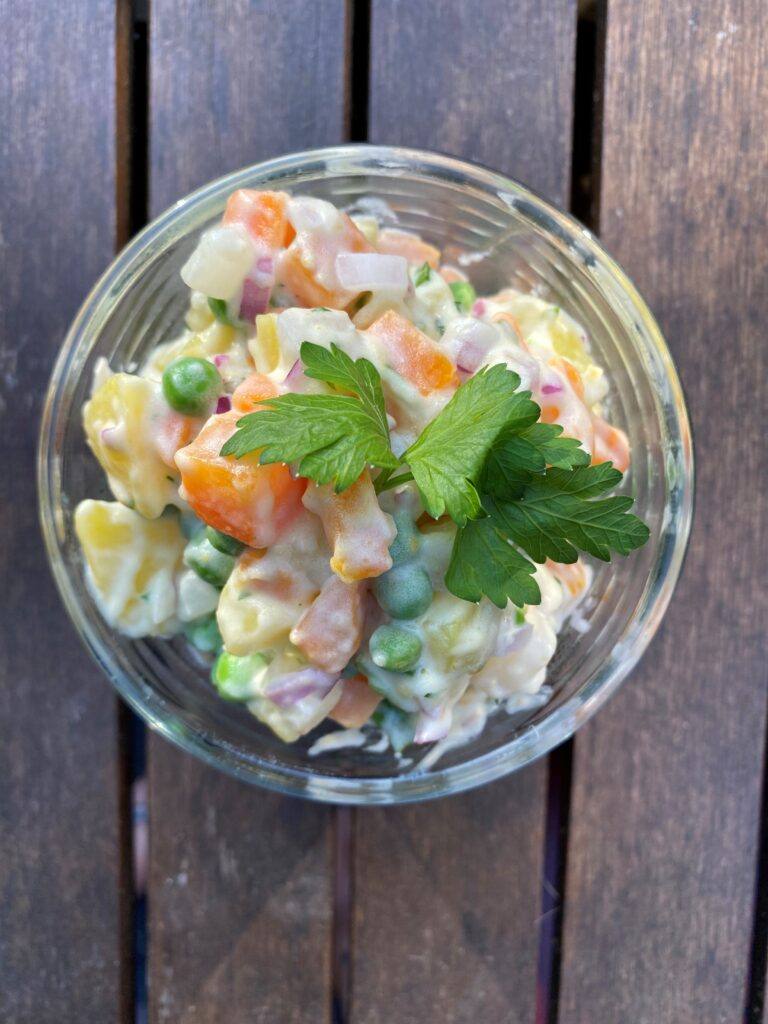 Serves 4
When we opened our first restaurant we had a Czech chef called Kat. She cooked many Czech dishes, this one is my favourite. Much more interesting than a potato salad 🙂
200g diced potato
300g small diced mixed root veg – such as carrots, kohlrabi, celeriac, parsnip
100g peas (if using frozen, defrost in boiling water)
2 tbsp chopped gherkins
1 tbsp finely chopped parsley
1 small red onion very finely chopped
1/2 cup (60ml) vegan mayo
Cook the potatoes and roots in boiling salted water for 5-6 mins. Drain and allow to cool.
Mix the gherkins, parsley, red onion and vegan mayo together in a large bowl. Add the cooled vegetables and mix well. Add more mayo according to your personal preference – the veg should be well coated but not too runny
If you are serving this Czech potato salad it might go well with our baked lettuce recipe, the only way I will eat lettuce, ever…
ABOUT THE AUTHOR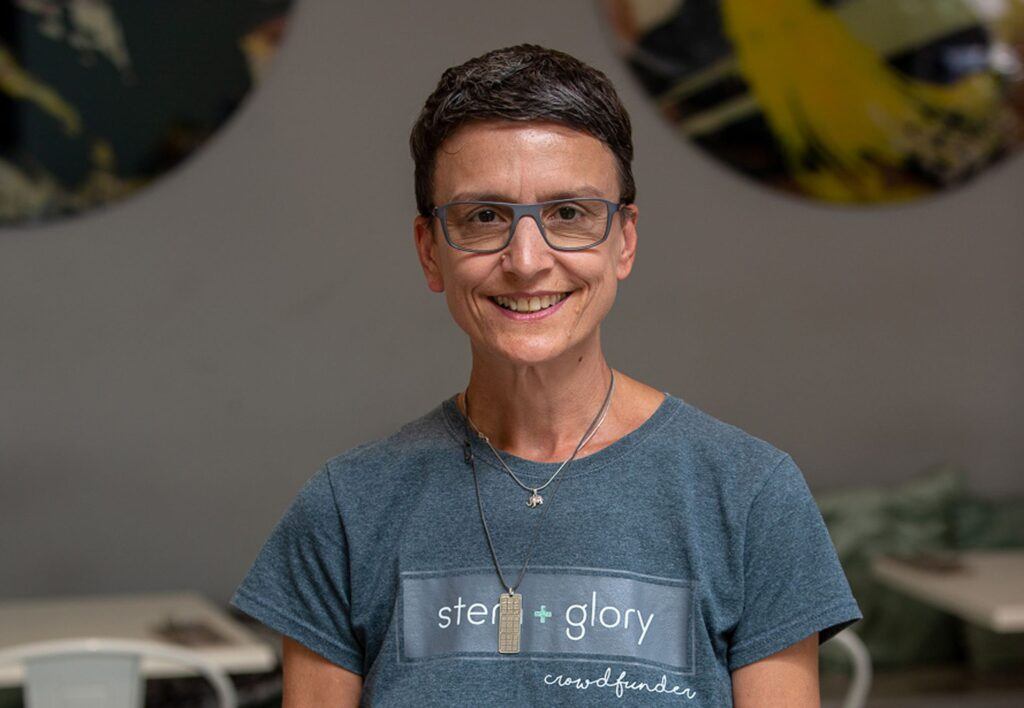 Louise Palmer-Masterton is founder of multiple award-winning restaurants Stem & Glory; hip and trendy but accessible plant-based restaurants, serving delicious gourmet vegan food from locally sourced ingredients. Stem & Glory also offers click-and-collect and local delivery in London and Cambridge. In addition, Stem & Glory offers a range of ready meals, finish at home pizzas, and recipe kits available for delivery across the UK.
Web: www.stemandglory.uk
Twitter: @stemandglory
Facebook: https://www.facebook.com/stemandglory/
Instagram: @stemandglory
Linked in: https://www.linkedin.com/in/louisepalmermasterton)