Meal Plan Monday is back and this week I am meal planning around my mantra that we can eat food that is safe not boring as we deal with the process of our teenager also having an issue with gluten. (If you follow us you know that the husband can't eat gluten or cows milk and the boy is allergic to cows milk)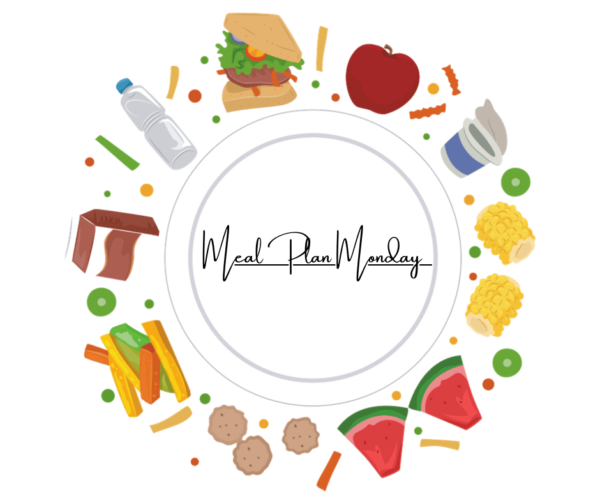 I'll be sharing more about the teen's food issues and she's dealing with, with her, in a series of posts soon. As we process what she can't and can eat I am trying to help her realise that food can be safe not boring and encouraging her to cook and try things she can enjoy. She loves cooking and baking so she's taking over my kitchen and we are enjoying the results.
She is enjoying online cooking sessions with Smart Raspberry. We tried them during lockdown and loved their courses for both kids so one night of the week she cooks us dinner after her online session with them. Some of the recipes have been new to us but all of them have been delicious and it means I don't have to cook one night a week which is always a bonus.
So our week looks like this with our meal plan. We shop on a Friday evening at both Aldi and Asda, currently. I find Asda is the best for its selection of food allergy products when compared to other supermarkets.
Monday – tonight it's calzone, which is folded Pizza, via cooking classes. We are using a gluten free flour to make the bases, which will be interesting to see if it works.
Tuesday – meatballs and roasted gnocchi. This is quick and easy for me to make, as I now work almost a full day on Tuesday and want to come home to cook something easy but also filling for my always hungry family.
Wednesday – is pesto past all round. The boy and I are in London for ballet classes for him, and the teen does a local dance class, so we all eat separately and pasta is the quickest and easiest thing fro everyone. We use my vegan pesto which works well and is easy to make.
Thursday – egg fried rice, because that's what everyone asked for.
Friday – vegetable tagine, because it's easy and also filling. Both kids do gym class and swimming on Friday afternoons so they are usually starving when they get home.
Saturday – is a busy day for us, and it's family movie night so I think we will be having nachos and I might let the kids make s'mores.
Sunday – The boy does ballet all day, and is STARVING when he comes home, so it's a full roast dinner which makes him and every else happy.
And that is it. Pretty simple but hopefully will keep them all fed. All of these are gluten free and dairy free. Safe not boring.
What are you eating this week?