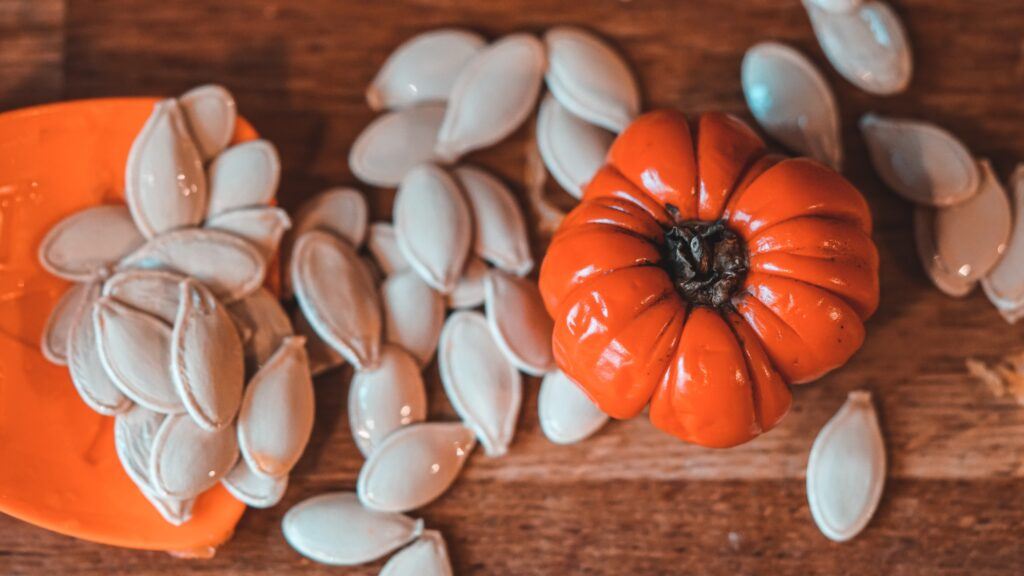 This is an easy recipe for roasted pumpkin seeds. Seeds and nuts are a great healthy snack.
This is also a great way to use up the seeds when you are using a pumpkin, particularly around Halloween if you are carving pumpkins.
I like my pumkin seeds salty and that can be tricky because you don't want loads of salt on the outside but you want a salty taste.
The best way to do this is to boil the seeds in salty water. It softens them, makes them salty and is really easy.
I don't tend to measure for this recipe because it really does depend on how many seeds you have so you just need to adapt and adjust.
You will need:
A baking tray lined with baking paper.
Pumpkin seeds
A pan for boiling water and water
3 tablespoons of kosher salt (the best flavour and taste)
You will need to scoop your seeds out of the pumpkin and wash them thoroughly to remove all the flesh.
When they are clean, put them in the salted water and bring to a boil. Let them simmer gently for about 15 minutes. You can take one out and taste to see if it is salty enough.
Drain the the seeds and place them on a kitchen towel to air dry for a couple of hours.
Spread them out evenly on your pre lined baking tray.
Bake them on a low heat (120 degrees) for about 35/40 minutes depending on your oven.
Allow them to cool.
You can store them in an air tight jar for up to two weeks or you can vacum seal them to make them last longer.
*If you want to make them flavoured, you can toss the seeds in a little olive oil and spices of your choice and bake them the same way as above*
If you have roasted your pumpkin seeds and carved your pumpkin, how about making this easy pumpkin risotto recipe with the flesh?