I do not drink enough water. When I returned to work post Covid lockdown I realised that when I was at home, I usually made the effort to drink enough water or fluids during the day when I am at home but when I am out and about for the day or at work, I definately don't. I am working on that.
Having water bottles handy that I can take with me, and carry round is super helpful and reusable water bottles are of course a must. I rarely ever buy water in single use plastic bottles any more and the children use reusable bottles for school and all their activities.
Having water bottles that work is key.
We have a lot of stainless steel bottles with lids, that we use for almost all activities and I have found that being able to carry them around easily is helpful.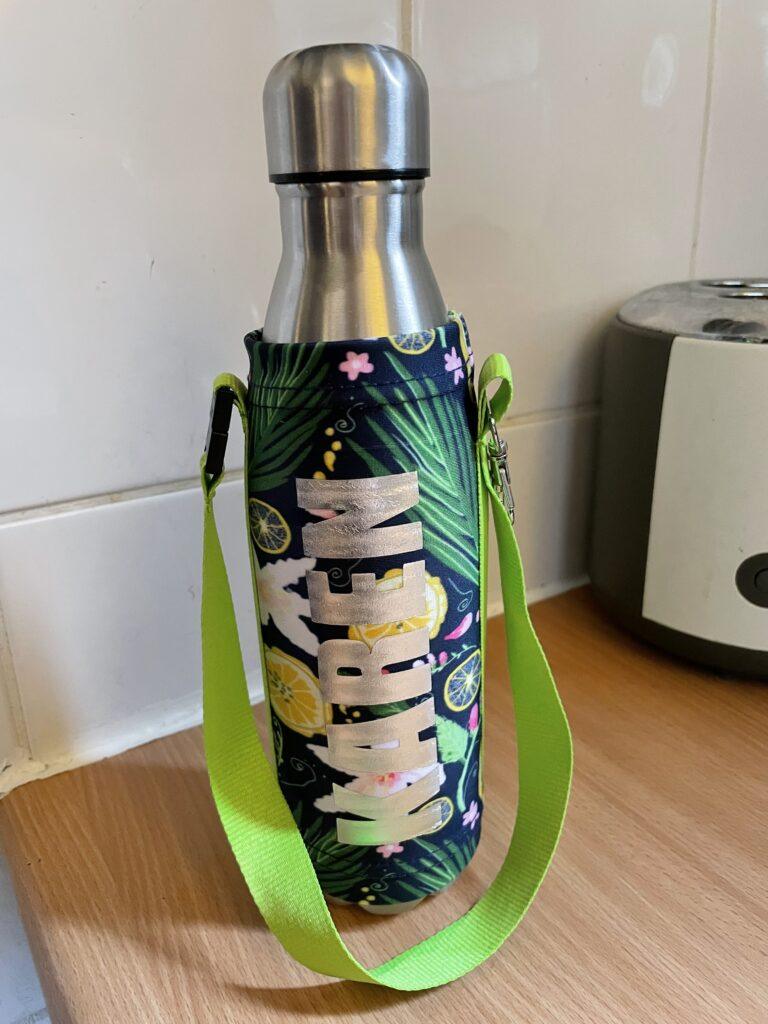 Bottlesoc make fabulous stretchy bottle carriers which you can slide your bottle into, to carry it where-ever you go. It can be hung on your chair back, on a buggy or pushchair, over your arm, and it's super handy for going to the gym, you can hang your bottle out of the way and safe whilst you exercise. They come in all sorts of fabulous designs, and can be personalised and make great gifts too. My kids love them for going to dance, and it makes taking water with us easier to carry. They fit most bottles and can be washed and help to keep your water bottle cleaner and away from floors and surfaces. You can even use a single use bottle and wash it and reuse it, too.
"Quite simply, it is a washable stretchy bottle carrier sleeve that helps protect your bottle from scratches, allows it to be hung up, can be personalised and helps prevent surface contamination."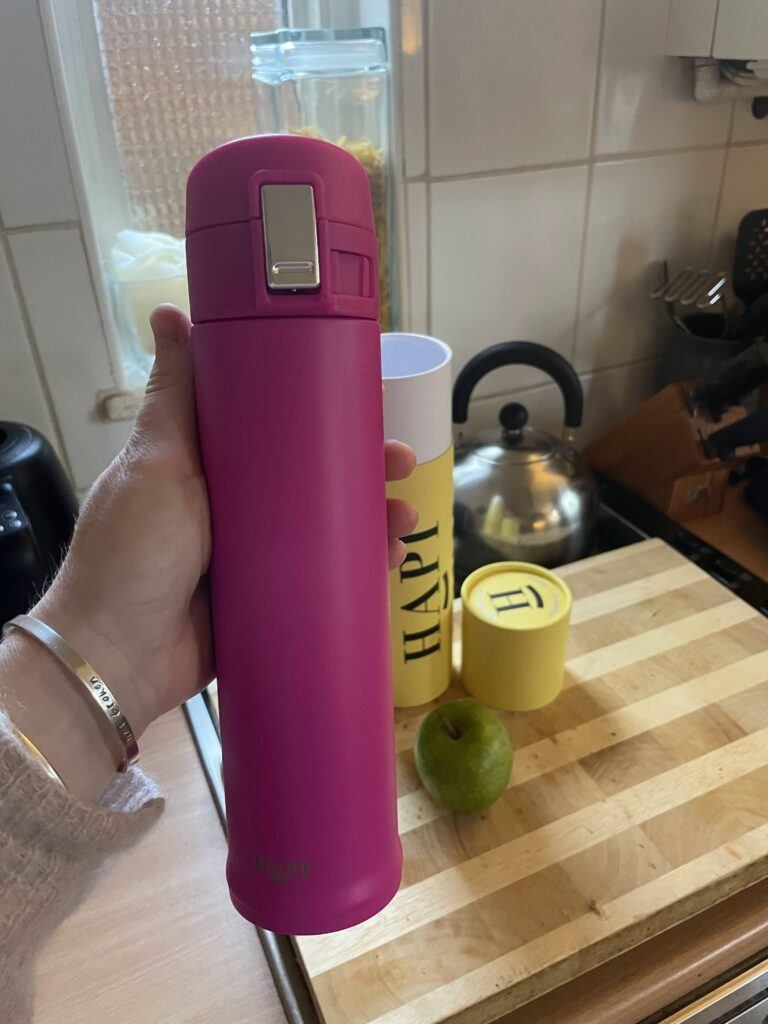 Hapi Water bottles are perfect for work or travel too. Solid, leak proof and great for lunchboxes for kids and they work well for days out and I find them super handy for work. I keep one in my office and one in my work bag to carry with me, and between them I manage to drink more water to help keep me hydrated.
"Hapi Bottles is a family-owned and operated brand, founded in 2019. We launched our first product in March 2020, yes that's correct March 2020 the month the pandemic took hold in the UK along with the rest of the world. Like many people around the world we had to adapt, both as family and a new business to the challenges that arose as a result of dealing with the global pandemic. Thankfully we managed to navigate our way around this new world and the business has gone from strength to strength with over 6,000 flasks sold to date and thousands of Hapi customers.
Born out of the frustration of being unable to to find reusable water bottle or flask that complemented our daily routines in terms of style, performance and functionality. After months of research we landed on a design that ticked all of these boxes and we felt would have mass appeal and so the journey began. To create a brand that not only develops stylish and functional products that consider the future of our environment but also gives us the freedom and resources to support causes and communities close to our heart.
We are proud to say we have been able to support several worthy causes over the last 18 months and will continue to look for opportunites to help where we can"
So, if like me you need to drink more water, then why not grab some well made, long lasting tools to help you. Reusable bottles really help.
I am also a big fan of reusable coffee cups and I have shared here the ones I use regularly that work for me.