I have shared about how Covid19 found us, as a whole family, so I thought I would share our Covid19 symptoms & recovery as well.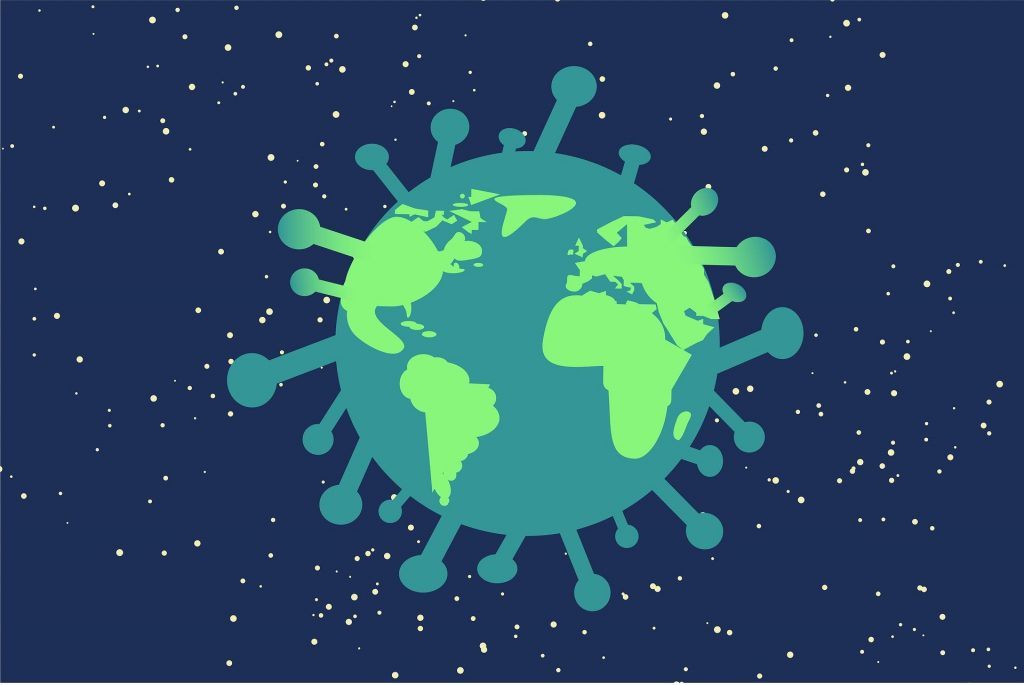 How it started?
We had no real idea we had covid19. On Halloween Evening I had a very mild sore throat, but because I had just dealt with a bout of mild Tonsillitis, I assumed it was that and made a mental note to call our GP in the morning to get checked out. That was the Sunday night. We had all just got over the "super cold" that has been doing the rounds that we were convinced was Covid but wasn't and the teen had a mild cough still from that.
Monday morning and the teen does her lateral flow test to go back to school after half-term, and initially it looked negative. But just as she was leaving the house, I checked it and I could see two lines. I called her back, and she did another test. Two lines again. She was coughing slightly but she does that as part of her ongoing asthma issues, but off we went for a PCR test anyway. We also made the decision to stay home, all of us. I tested negative on a lateral flow test but my throat hurt more and my head was sore.
By late evening she wasn't feeling at all well and we pretty much knew it was Covid19. She was feverish, she felt cold, and ached all over, her head was very sore, her throat was sore and she had a mild cough. Her brother also started to feel not well and lo and behold his lateral flow was positive too. And so it went from there.
Both adults are vaccinated with two vaccines. The teen is part vaccinated, the boy not eligble for any vaccines yet.
Our timeline and symtoms.
Monday 1st November: Postivive later flows for both children. Negative for me and husband. Teen does a PCR.
She has – a sore throat, a fever, is cold, hurts all over, very sore head and mild cough.
Kiddo has – headache, sore throat, fever and feels listless and tired.
Me – sore throat and headache
Husband – like he has cold but can't quite pin it down. We think he also has covid but is fighting it off.
Tuesday 2nd November: Teen PCR postitive. Kiddo goes for his. I send a postal PCR off. Our first chat with Track and Trace happens. Both kids feel pretty rough, and I also feel a bit grim, with aches and a headache. Husband still – on lateral flows.
None of us going anywhere. School online, zoom classes. Work from home.
Wednesday 3rd November: kiddo postive on PCR. I still feel crap but waiting for postal PCR to come back. Lateral flows for me are now positive. Husbands are negative still. More chats with track and trace.
Thursday 4th November: Still not got my PCR test back. I feel pretty ill. Aches, shakes, fever, mild cough, dreadful headache. I can function, but by 6pm I am done for the day and need to go to bed. Appalling night sweats all night and hot and cold. Husband still feels like he has mild cold and nothing worse. His lateral flows are still negative. Teen feels really really unwell as her asthma is affected by the virus and we have a wobbly 48 hours wondering if she will need more medical help.
Friday 5th November: Husband has a mild cough. He feels the least ill of all of us. Kiddo feels almost better after three days but still gets tired easily. Teen still struggling but improving. I feel dreadful and spend most of the day on the sofa.
We do sparklers in the garden. Our firework night plans fully cancelled. I still haven't had my postal PCR back so we book for me to go and get a walk in one.
Saturday 6th November: I leave the house for a PCR. It feels weird to be out. I come home and go back to my sofa. Social media tells me day 7 is the worst so I look forward to that. Kiddo is bored and fed up and now has a cough but feels otherwise fine. He's still tired a lot. Teen feels slightly better but also very tired and easily worn out. I can't taste or smell anything.
Sunday 7th November: husband starts to cough a lot. I make him do another lateral flow and lo and behold it's positive. He books a PCR. My PCR comes back positive, finally. Hello Track and Trace again.
Monday 8th November: Husband does a PCR test and calls in sick to work. I still feel pretty grim but getting slightly better. He isn't feeling great and goes to bed.
Tuesday 9th November: Positive PCR test for husband. More chats with Track and Trace. We both lurk around feeling sorry for ourselves but I am feeling a little better. Kiddo is pretty much recovered bar a cough. Teen is tired but most symptoms bar cough have gone. She can't taste or smell anything.
Wednesday 10th November: I am tired and I am breathless. Husband feels like he has flu. Headache, sore throat, he coughs more than we all did. Mild fever. He is able to be up and about though.
Thursday 11th November: teen has done her 11 days and is allowed back to school. Her symptoms are counted from the 31st because she had a cough then. We all wave her off to school and sit sadly at home feeling sorry for ourselves.
Friday 12th November: I am allowed out and so is the boy. We both are tired and I am still breathless with a mild cough but Track and Trace say we are good to go. Interestingly, his lateral flow test was negative that day. Mine was still positive. We are told not to do PCR or lateral flows for 12 weeks as they could show up as positive for a while but we are not considered "unclean" or "plague bearing" any more. Husband still feels very unwell and is at home.
Saturday/Sunday 13th/14th November: I am tired, still breathless. Kiddo feels fine, just tired. Teen is tired and still finding her cough a bit harder to manage. Husband feels less unwell but not fully recovered. He has sore hands and feet as a side symptom. The teen also has tingling in her hands and feet. I have a sore head on and off.
Monday 14th November: We are all free. He has a cough and still feels very tired.
I will say that the NHS and all the Covid info says "dry cough, fever, loss of taste" still as it's main symptoms. We didn't have any of those to start and if we had gone with those, we wouldn't have tested until possibly the Tuesday. I would have gone to work, the teen to school and we would have been merrily spreading covid19 around. I also think our taste and smell was linked to having very bad cold symptoms with Covid19 and not proper anosmia. The husband has just got his sense of taste and smell back now at day 19 or so.
It wasn't what we expected. I was expecting to get off very lightly with being vaccinated, and it was worse than that. However in 2012 we had proper H1N1 flu, and that I remember made all three of us very very ill, to the point where I was literally in bed for a week and the teen got a very bad chest infection and I ended up with bronchitis, and it took me weeks to feel even vaguely better. Covid19 was not as bad as that but it wasn't nice at all, and we are still dealing with some lingering side effects that may take us a few weeks to get over.
I don't regret being vaccinated because I have lost a family member to covid who was not vaccinated and a good friend and ex work colleague. The vaccine means none of us needed medical attention and the teen stayed out of hospital.
For now, as Covid19 rages still I would say to take things seriously, if you feel unwell, don't ignore it. We would have spent another 24 hours before we realised we had Covid19 if we hadn't tested that Monday morning. Also the symptoms of the Delta variant are not the same as the original Covid and I am not sure why we are still using those as an indicator.
So that's our Covid19 symptoms & recovery. If you have also had it, what was it like for you?