Sharing a lovely and helpful guest post about the benefits of baking for parents and kids. We love baking and it's something I have enjoyed with my children since they were small.
There are many benefits of baking from a mental health perspective. Baking can give you a positive 'small win' when you're feeling a little low, but it also gives you the opportunity to spend quality time with your family. In this blog post, we'll explore how baking can be a great creative release for both yourself and your kids.
Many of us can feel a little low at this time of year. Christmas has been and gone but the nights are still dark and long. For our kids, their opportunities to play outside in the garden are almost none existent and so they (and us) will spend more time than we should in front of our digital screens. But something that can be good for both us (and them) to make us feel good can be found in our kitchens.
For many of us, baking with our parents is a memory we cherish. We can remember being in the kitchen with them, helping to make a cake or biscuits. And this is where the magic happens – baking together as a family can be great fun and also very rewarding. It gives us all an opportunity to connect and share some quality time together.
If we are feeling a little low doing something creative and rewarding is good for our state of mind. We are not saying baking is a panacea but successfully creating something delicious can be one of our little 'daily wins'. And, of course, spending some quality time with our kids making something together can be incredibly rewarding – for all of you.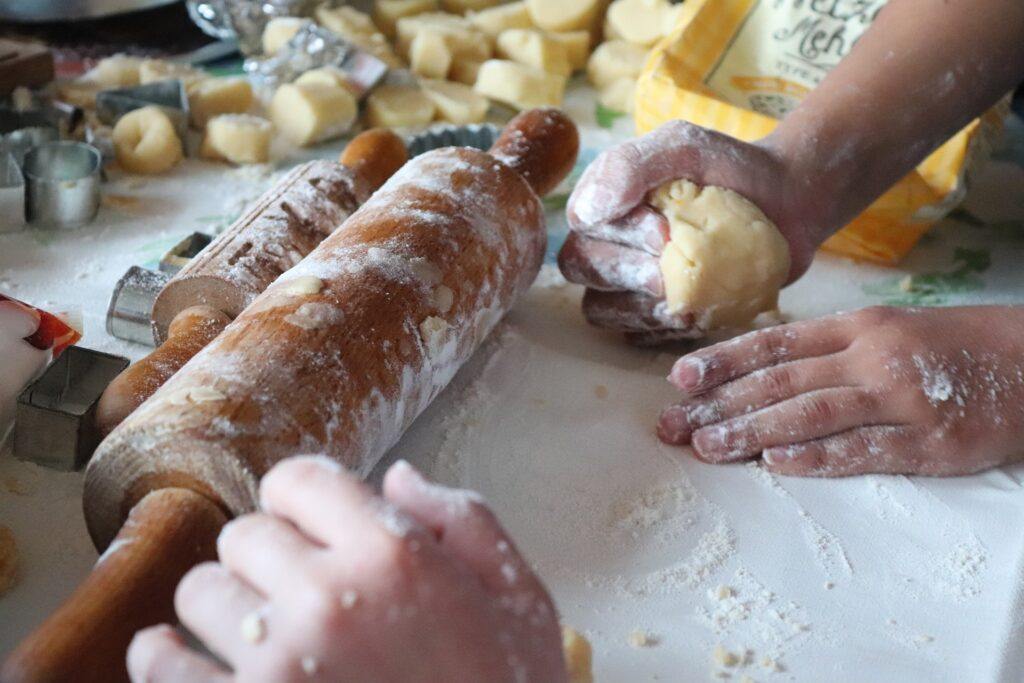 You don't need to be Mary Berry to get creative in the kitchen either. Baking biscuits and cakes are simple and inexpensive all you need is the basics, nothing fancier than eggs, flour, sugar and butter and you can be whipping up something delicious in no time.
The really rewarding part, especially for younger kids (and even a young at heart you), is the decorating. One of the places to look for some inspiration is Anges De Sucre, or you could keep it simple and decorate your favourite bake with plain buttercream and icing — after all the pleasure is not just in the eye, it's in the eating too.
Do you bake with your children? We highly recommend it!