Welcome back to Meal Plan Monday and me having a case of the January blues.
Each week I share what we are eating, planning to eat or cooking and how we meal plan for a family of four with food allergies and Coeliac disease on a budget. We shop at Aldi and Asda mainly for convenience and also for food allergy product accessibility.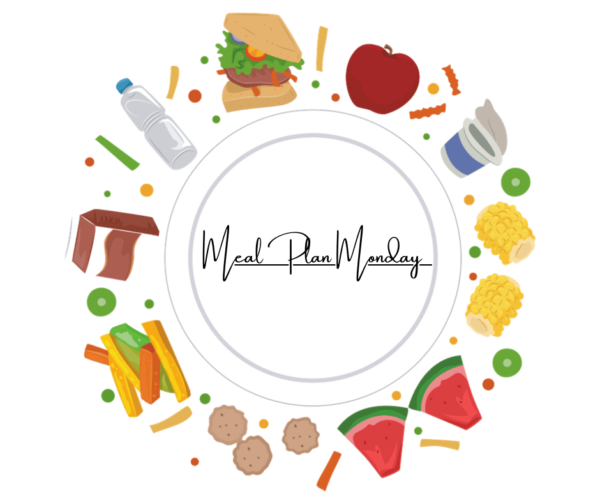 I don't like January and I generally feel like the UK winters are trying to kill me and I have to manage my mental health very well in order to survive. We are back to school and normal but still worrying if blooming Omicron covid will hit us, at some point as it hits everyone else.
But we keep calm and carry on and everyone has to be fed. Our weeks are fully back into normal routine and busy too.
What we are eating this week?
Monday – the teen is back to cooking with her Smart Raspberry online cooking course and I believe we have a pasta bake in store this week.
Tuesday – Sausage and potato bake which is quick and easy for me after a long day at work (I work Monday's and Tuesdays)
Wednesday – it's ballet day in London for the boy so we have pesto pasta which is easy for everyone.
Thursday – burgers and rice. I am still looking for decent vegetarian burgers, any recommendations?
Friday – jacket potatoes and salad and use up stuff in the fridge.
Saturday – the kids get to cook and this week the boy is making Phad Thai for us.
Sunday – Pizza because there is a football match on (if you know you know) and I want quick and easy after a day of ballet for the boy.
I think I am looking forward to being cooked for and Phad Thai most.
What are you eating this week? Feel free to join up to our weekly link up and share your meal plans and what you cook. I love seeing what other people eat. I will comment on all posts and tweet them out too.
Last week Life as Kim shared her meals, I rather fancy trying the vegetable hash she's put in her meal plan. Cups of Charlotte also shared her meals and I like the sound of her Chilli Mac and Cheese, I wonder if I could make it for our lot, allergy friendly.
How are you feeling about January? Blue like me or doing ok?