Welcome back to Meal Plan Monday and as we land into the end of January, I am working on the mantra that eat what makes you happy is the way to go. I keep watching people on social media promoting diets, salads and calorie counting and I am like "meh", it's too cold for all that. I love cooking and feeding people and eating. Food should be enjoyed, not tolerated.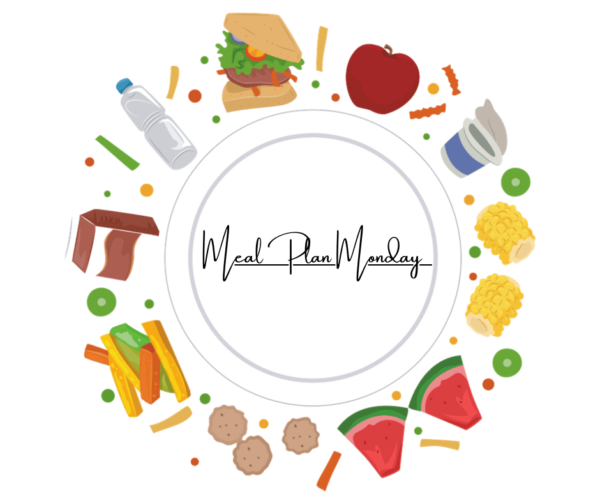 Each week I share what we are eating, planning to eat or cooking and how we meal plan for a family of four with food allergies and Coeliac disease on a budget. We shop at Aldi and Asda mainly for convenience and also for food allergy product accessibility.
I am trying out some old recipes and experimenting with making them gluten free as we adjust to helping the teen adapt to eating gluten free but still helping her enjoy food. Because food should be enjoyed and it can be hard when you have food intolerances and allergies so we are working hard on that.
So this week our meals look like this:
Monday – spiced lamb with flatbreads, couscous and pomegranite. This is all gluten free and courtesy of Smart Raspberry, and the cooking class the teen does on a Monday night.
Tuesday – haggis. I have managed to source an entirely gluten free one, she can't have oats either. It was a small victory. I am half Scottish so of course we are celebrating Burns Night.
Wednesday – pesto pasta
Thursday – meatballs and gnocchi
Friday – chicken curry and rice
Saturday – a belated birthday meal out for the teen with her friends, we will probably just order in pizza at home.
Sunday – a roast lunch
All of these are gluten free and safe for the teen to eat, and we promise we still enjoy our food.
I love finding out what other people eat and meal plan, and it's lovely to see people sharing in our weekly link up, and last week Life With Kim shared her meals and I am particularly keen to try the sausage and apple tray bake she mentioned. Mud Cakes & Wine mentioned Patatas Bravas which is something I love but I have never actually tried to cook.
If you would like to link up and share what you are eating this week, please feel free to join us. Add your post to the link up and I will like and comment on all posts and give you a tweet as well to share the love.
What are you eating this week?