Meal Plan Monday is back this week asking for solo meal ideas. Because if you follow our social media, you will know that the husband and kids are off to France on holiday and I am staying at home because our old lady Layla, of 17 years is very poorly with cancer and I can't leave her at this stage. Not an easy decision and not one some may agree with but one we have made. So next week and the week after I am solo eating. My dad may be staying with me for some of the time, but we won't be eating family meals and I haven't been alone at home, for such a long stretch since the before we had kids and the husband used to travel for work so I would love some meal ideas that I can try or to have some fun cooking and keep me distracted whilst the kids and husband are away.
Back to this week's meals though as we do one more week before the schools break for Easter and holidays start. I will probably share a meal plan for what the family are eating in France next week or my meal plan for the week if I am organised.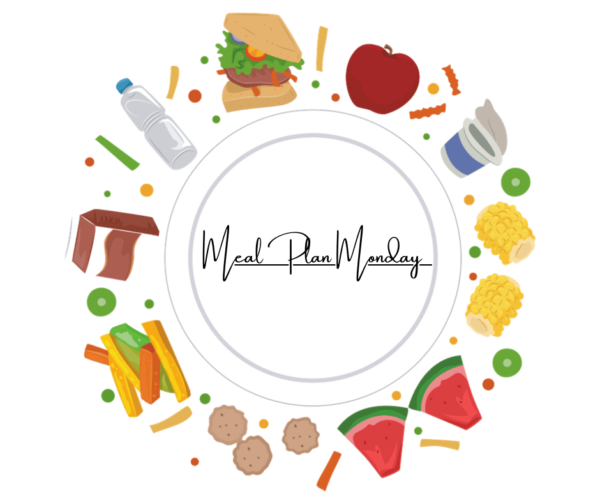 Each week I share what we are eating, planning to eat or cooking and how we meal plan for a family of four with food allergies and Coeliac disease on a budget. We shop at Aldi and Asda mainly for convenience and also for food allergy product accessibility.
We are also delighted to host a weekly link up, so read on to the bottom to find out more about that and how to join in.
Food allergies mean meal planning for us but meal planning saves us money too.
This week is pretty simple:
Monday – The teen is cooking for her Smart Raspberry course and it's Spanish Tortilla and salad (we love Mondays and the amazing food she cooks)
Tuesday – Meatballs and gnocchi
Wednesday – my dad arrives, and we will be going out for dinner to celebrate
Thursday – probably something simple as we get the family packed up to go on holiday
Friday – takeaway, so no cooking as it's an early start for them the next morning.
Saturday and Sunday – I have no idea yet. Our local market is on so I may go and get some bread and olives or I may go out for food with my dad. The kids and husband will be travelling to France.
So that is our week. I am not really looking forward to solo meal planning, the week after, but will be making the best of it.
What are you eating this week?
If you would like to add your post and join up and find some meal inspiration or just have a nosey at what other people eat, then please do. I will comment on all your posts and retweet them too.