I always thought I was a little weird that I find graveyards and cemeteries fascinating. I always have, all of my life. There is nothing more interesting than seeing the graves of people, and very old cemeteries are so peaceful, and a good place to sit, think about life and just be. There is something about a place where people have been laid to rest forever, to be remembered that is not like anywhere else.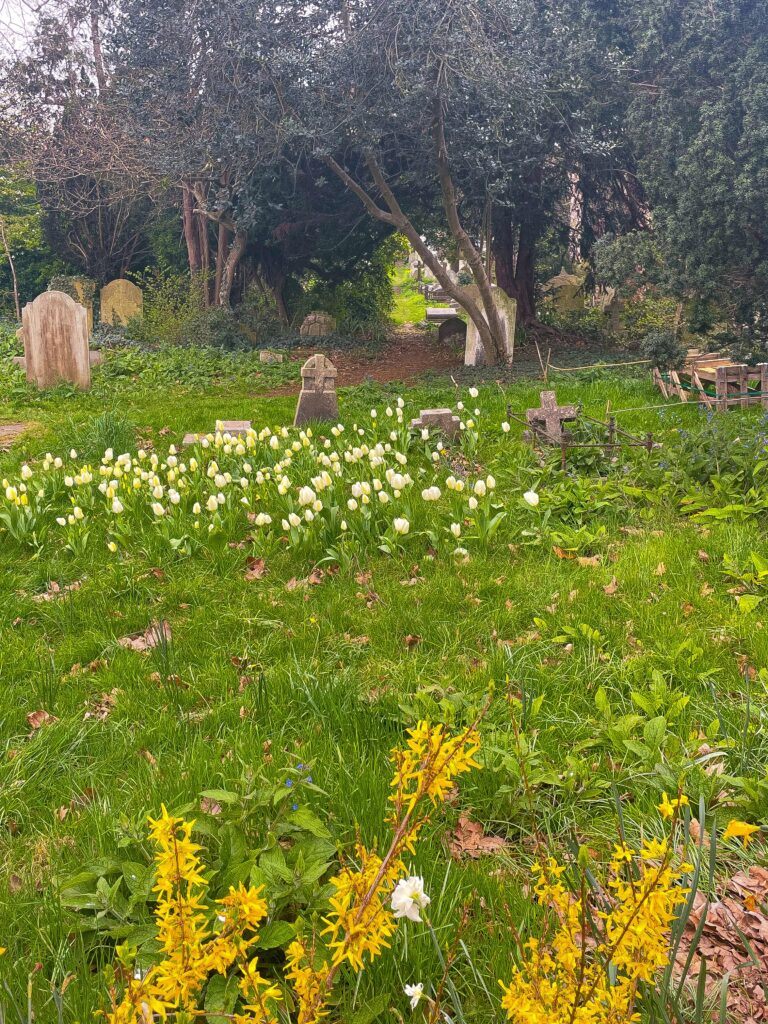 Apparently it's a thing though, and it's not just me and it's not morbid or weird. I am a taphophile and there are many people, like me, who also like to explore or enjoy graveyards and cemeteries.
I love living where I do, we have several beautiful old cemeteries locally, and I also like going into London and finding the odd graveyard there too. In fact, last summer, I went to visit an old plague pit grave site, too. Not quite as peaceful and pleasant as an ordinary cemetery.
I just find them calm, gentle places. They are usually quiet, and sometimes you can find some very interesting local history based on who is buried where you are looking. There was a time, before I had children, when I would enjoy sketching and drawing there too.
Of course, graveyards and cemeteries are places where people's loved ones are buried so it's always important to be respectful and considerate. I will take a sandwich and a drink but if I see anyone coming, or anyone near a grave, I will try to stay away.
I generally enjoy taking photos though now.
My family think it's a little strange. I also take them to war graves, as well, because that's a historical interest of mine.
So it's not weird. It has a name, and apparently it's a thing lots of people do. I am a taphophile. I find graveyards and cemeteries fascinating.

Do you?