Welcome to our homeschool week and how I plan and work with our son to home educate him. If you follow us on our Facebook or Instagram you will know that whilst I have one child in school, I also home educate our son. This is how we do it.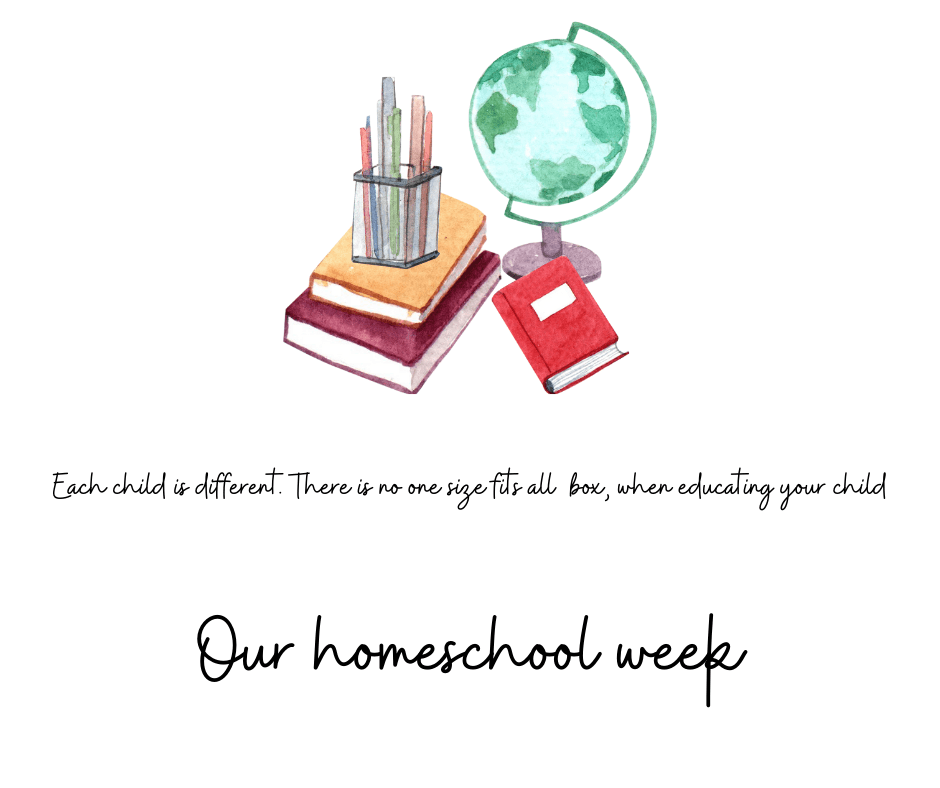 Last week:
Was busy as we land into the last week's before the term ends. Although we don't run on a school term, with his big sister at school we are still in a routine around her term time and also some of his activities run on a term basis. He has a big ballet show coming up which means more rehearsals and practice than usual and he's also done a maths assessment to see where he is at with his maths so his tutor and I can make sure he's coping and doing well.
We also had a visit to the Natural History Museum to see Dippy The Dinosaur who has returned to London for a while. We also spent time at Kew with friends.
Dad runs the science in our house so he spends Friday's teaching whilst I am at work. This week they were experimenting in the garden and working on acids and solutions.
This week:
This week we have a fairly gentle week planned. It's going to be very hot in London and as much as I love the sunshine, the heat and I don't love each other, so we are going to keep cool and calm.
He doesn't have art this week, but does have extra dance practice for his show. We are also working on learning about how Parliament and Government work. He asked about it, so I have downloaded lots of resources from Twinkle and we are enjoying learning how laws are made and how our country is run.
He has a singing lesson this week too, after a couple of weeks break from that.
We are also prepping for him to go camping with his Scouts group in a few weeks which he and his Dad, who is going with them to be a helper, are very excited about. Tents, camping gear and sleeping bags are being dug out and made ready.
I think we will also bake this week. Possibly some chocolate chip cookies.
That should keep us busy, I think.
By the way he got 96% on his maths assessment, he definitely doesn't get his maths skills from his mother, that is for sure…
That's our homeschool week for this week. If you would like to ask us questions or find out more, we do share on our social media and facebook group. Feel free to ping me for how to find those…
Have a great week!