Welcome to our corner of the blog where we talk about Shop Small and supporting small businesses featuring Rainbow Felt Designs.

Supporting small businesses and encouraging people to shop small and handmade is important to us, and we want to make some of those businesses more seen in the post covid times we live in. Shop Small is all about that. These posts are not sponsored or paid, simply us trying to help a community we love.
Rainbow Felt Designs create beautiful hand made and unique items from felt.
Colourful, bright, offering customisation for certain items, made with love and care.
Bunting, Christmas or Easter celebration decorations, key rings, special little memory gifts, brooches and keepsakes are part of what they make and each item is hand made carefully with all the details added.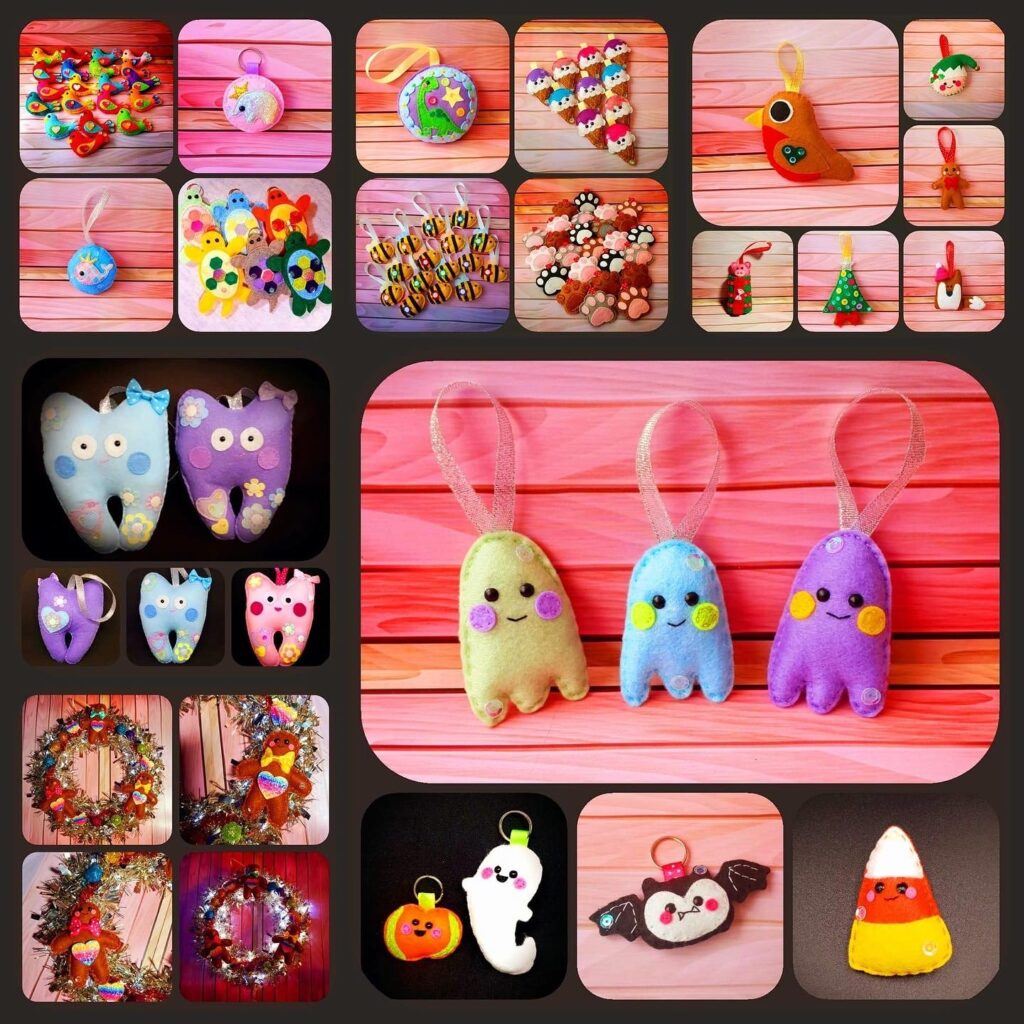 These make perfect gifts for Christmas, birthdays, anniversaries, back to school, teacher gifts, 'just thinking about you' gifts or just because you want something one of a kind and colourful to make you or someone else smile.
They are always packaged up beautifully and because they are well made, they last and stand the test of time. We have several Christmas and Easter decorations that are now treasured items on our tree and hopefully will be with us for many years to come. Their items are very good value for money, particualry when you take into account they are hand made individually and you can buy little things or more than one item as is within your budget.

You can also find them sharing on Instagram too.
We think you will love what they create and make and if you can't find something that makes you smile or some fun gift ideas then we don't know where you will. Frankly the only problem we think you will have is that you won't be able to choose just one thing.