This is a collaborative post with Me&McQ sharing why we love their pop up cards.
This post may contain some affiliate links, which if you click through to make a purchase, will earn me a small amount of revenue. Those are marked with * for your reference.
If like me, you love sending beautiful cards for special occasions then you need to check out. They don't just make cards, they make unique, laserout, popup, or 3d cards. And they are unique too.
These cards are the kind of card you won't want to throw away and they are perfect for making ordinary events more and special for celebrating specks events in style. Laser cut means they are made precisely and there is so much attention to detail in each card that they really are works of art.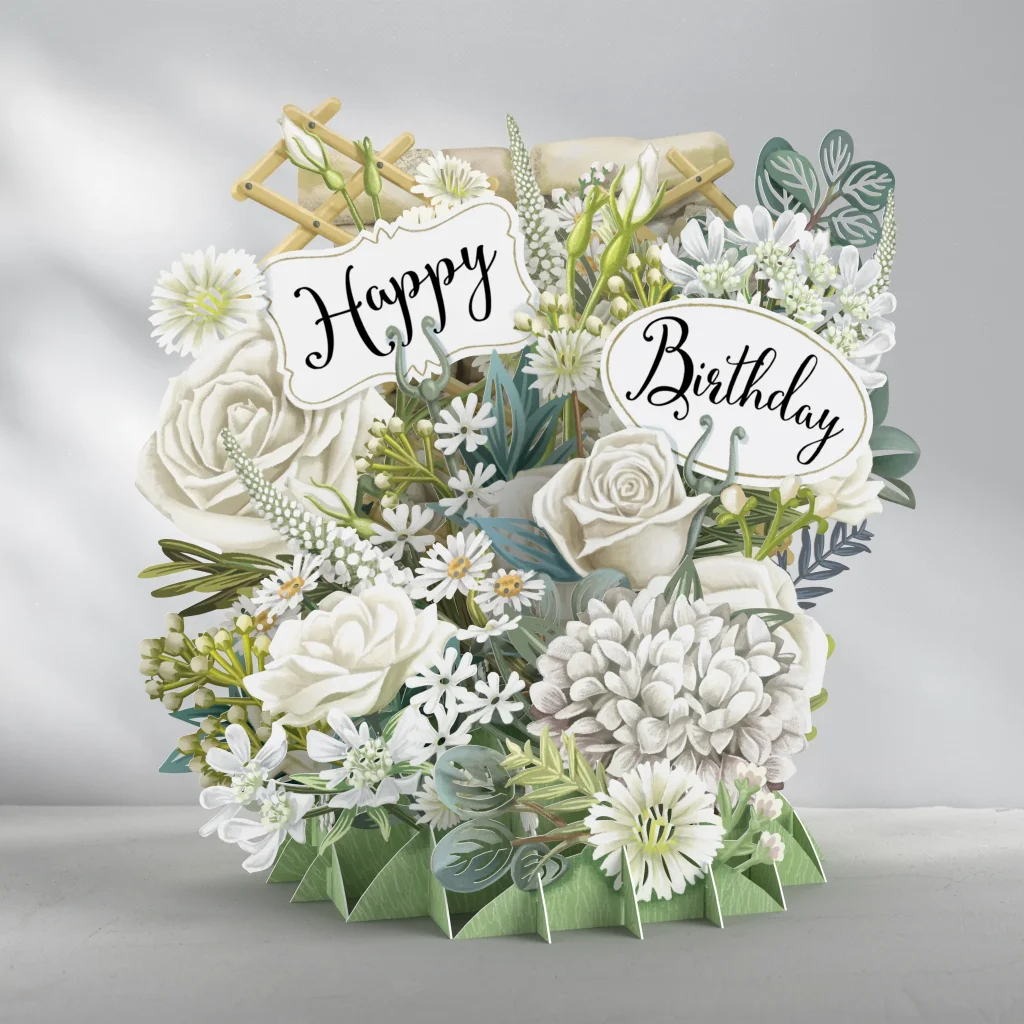 Do I have to ASSEMBLE Me&McQ cards myself?
Absolutely not! We lovingly hand finish your Me&McQ Pop Up 3D and Top of the World cards ourselves so all you have to do is marvel at the finished item. NO ASSEMBLY REQUIRED! 
What size are Me&McQ cards?
Me&McQ Pop Up 3D cards and Top of the World cards are not taller than 16cm that's 6.25 inches in old money. By comparison a fairly standard square greetings card in the UK is also 16cm (6.25in).
Remember that the maximum size for a 1st Class letter in the UK is 16.5cm so if our cards were any bigger you would be paying a lot extra for Royal Mail Large Letter rate to send them! It is worth adding that we have also noticed that recipients find the cards to be just the right size to keep on display permanently, a real mark of love and respect for the card you send. We have heard of Me&McQ cards staying on display for many years.
We like to say 'They are not BIG but they are CLEVER!".
Are Me&McQ cards value for money?
Me&McQ Pop Up 3D and Top of the World cards contain approximately twice as much paper, four times as much ink and illustration,100% more specialist laser cutting and 90% more hand finishing than the average greetings card, not to mention it takes well over two weeks to design and create the artwork for each design. Not bad for not much more than double the price of that standard contemporary card. Remember; your Me&McQ card is unlikely to end up in the bin soon after the celebration is over!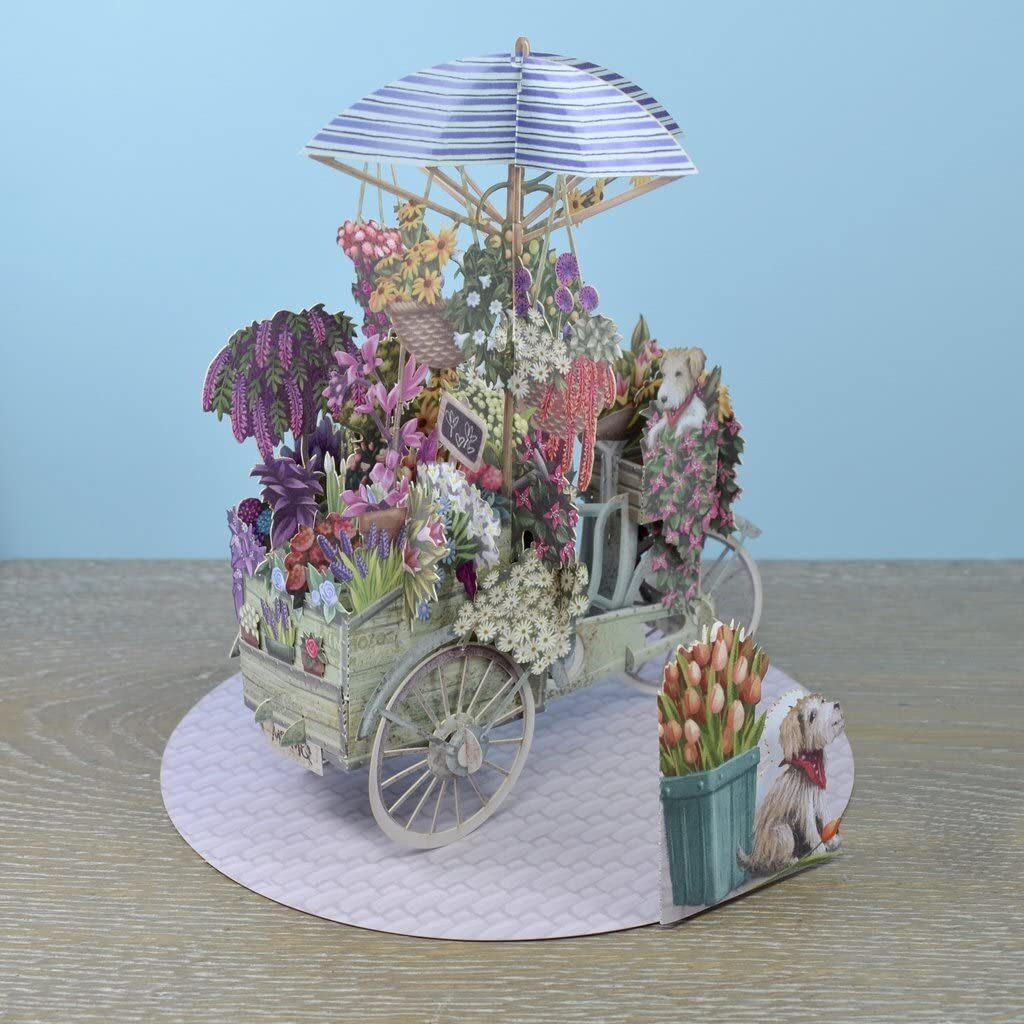 They have cards for all occasions and because each card is 3D or pop up they are perfect for display and can be kept up long after the event the card marks, has passed.
They may look spectacular but as you can see they are very easy to assemble and you out have to do any gluing, sticking or construction. You simply send it to your
recipient, they open it, pop it open and voilà. a perfect eye catching card.
These are literally perfect for any occasion from a birthday to an anniversary, weddings, special celebrations or just when you want to send something extra special to someone to make them smile.
Their Christmas cards * are stunning too, and perfect if you want something different and special.