This is a collaborative post with advice on choosing childcare. I hope it's helpful and a useful resource if you are a parent facing the very important decisions you need to make around who cares for your children when you are returning to work or looking for childcare.
Choosing childcare for your children can feel like an intimidating and stressful task. As a mum who has also worked with children and families for almost 28 years, in various jobs and roles, who also returned to work and had to find safe and happy childcare for my children, I know it feels scary. These are your precious babies. No one can look after them or love them as well or as much as you, and it feels weird to be handing them over to someone to look after them. Once you are comfortable with your childcare and your child has settled in and your routine is working well, it does get and feel easier, but those steps, of finding, choosing then leaving them there are big ones.
I now work in an area that involves safeguarding so I do view childcare through that lens now, but there are some basics that all parents need to consider when planning to put their children into childcare.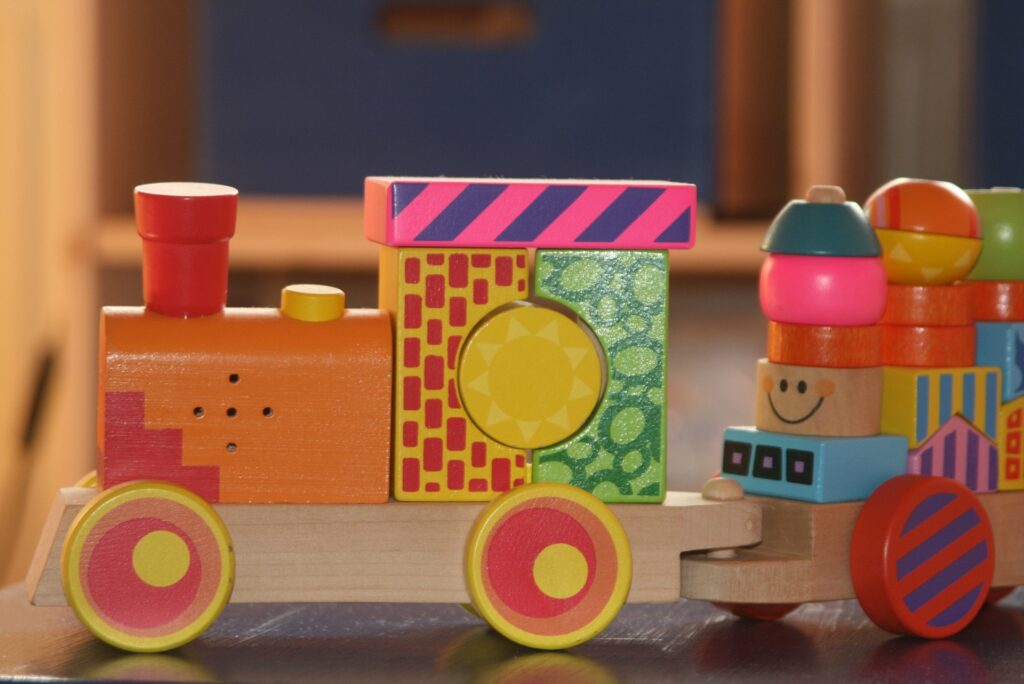 What kind?
The choice you will need to make depends on your budget, what is available locally to you, how many children you have that need childcare, the age of your child and if you need all day full time care or less hours or part time. You will need to factor in what you want for your child, in terms of routine, other children around them, and what will suit you and your family.
There are a few options to look at for childcare:
A childminder – where your child goes to be cared for by someone in their own home. That person is registered with various authorities will have been inspected by Ofsted, who regulate certain aspects of childcare, and also will have passed training to ensure they are safe and capable of looking after children. They are allowed a certain number of children in their care at their home and it does offer your child a "home from home" type of care and a smaller setting. Childminder's usually charge each family per child and their fees are reasonable. However you do have to remember that they are one person, so if they are unwell or on holiday you will have to make other arrangements for childcare.
A nanny, in your own home – this may be ideal if you want your child to remain at home for their care but you will have to make sure that all safety checks and training are adequate and that you are fully happy that that person is appropriate to look after your child. You may do this yourself or via an agency. Nannies are paid more than childminders and you will need to cover things like taxes, possibly expenses like petrol etc, and also remember again that if they are unwell or on leave then you will need to find childcare cover. You may also look at nanny sharing with another family for cost purposes.
A nursery – this is often an ideal setting for childcare because nurseries are able to look after more children, they plan for sickness and holiday leave and they usually set up that your little one is with their own age group. Nursery staff are usually trained in childcare and child development so there is an educational element to the childcare too and you may want to consider something like a1 year old nursery programs with qualified teachers to start your child's journey into childcare well.
Family – if you have a grandparent or family member who is willing to care for your child this is an option, that may seem the easiest financially, but not everyone has that available and you do have to consider if that family member is safe, capable and competent to look after your child, and also if they become unwell or want a holiday, you need to find cover for them, too. Family may seem ideal but you always have to remember they are not professional, insured or qualified and also you want to maintain your relationship well with them.
With all of these choices there are some things I recommend that all parents do before they make a final decision:
Check references thoroughly – Don't skip it. I have worked with families who haven't done thorough reference checks and have realise that their childcare may not be suitable or that the person they are leaving their children with isn't as good as they claim. Even if you really like the person or place, you need to check references and speak to them and ensure that you are satisfied with what is being said about the childcare that you are placing your child into.
Check qualifications and registrations – I recently dealt with a situation where a parent hadn't checked that their childminder was actually registered as a childminder and it turned out they actually weren't, this meant they had no proper childcare insurance and were not being supervised by the local authority responsible for making sure childminders are registered, trained and checked. Fortunately nothing serious happened to the child but it really is a must, to confirm that the person you are paying to look after your child is actually qualified to do so.
Criminal records checks – again, you must ask for evidence these have been done and are clear. Any childcare person who is actually registered or professional will happily show their certification and evidence they have completed a check, and nurseries can show you this too. If they can't or won't then you absolutely must not leave your child in their care.
Check what other people say about them – If you are using a nursery, check their reviews, chat to other parents, check their social media to see what sort of things they share and what people say about them. Ask for recommendations from local families.
Visit and do try out days – these are important because it helps you to introduce your child to the setting or person that will be caring for them, but it also lets you spend time there and to see how your child copes and if there are any issues. It also helps you to see how their setting is organised. Is it clean, tidy, child friendly, comfortable and appropriate for children. Are toys in good shape, what are their snacks and food like. Do the other children and your child react and interact well with the childcare providers? All of these things will either reassure you that you have picked the right place or help you to decide it may not be.
My best piece of advice is to go with your instinct when choosing childcare and if a place or person doesn't feel right for your child, even if they appear to be amazing, then you are within your rights to not send your child there. What works for one family may not for another, and your child's well being, safety and happiness are your priority and you want them to be with someone who always has that in mind and actions too.
Choosing the right childcare really is a big decision, but if you make sure you cover all the bases, there are many wonderful providers out there who will look after your little ones well and help put your mind at ease.