This is a collaborative post sharing my journey as I navigate keeping a working kitchen clean, as part of my day job. I hope it's helpful to my readers and I would love tips and comments too.
As part of my job, I provide food for people, and I often can be found cooking meals for a a larger number of people than just my family. I love doing this and it's challenging but also incredibly rewarding.
Because this constitutes "feeding the public", this means I have had to learn how to run and use a commercial style kitchen, and all the rules around food hygiene, food standards and health and safety that come with that.
These things are vital, because you don't ever want to make someone ill from the food you have cooked or provided to them, but also working kitchens can be fairly hazardous places and you need to learn how to navigate that safely.
But I love what I do, and I love feeding people so I have embraced the need to do it well, safely and also within legal requirments.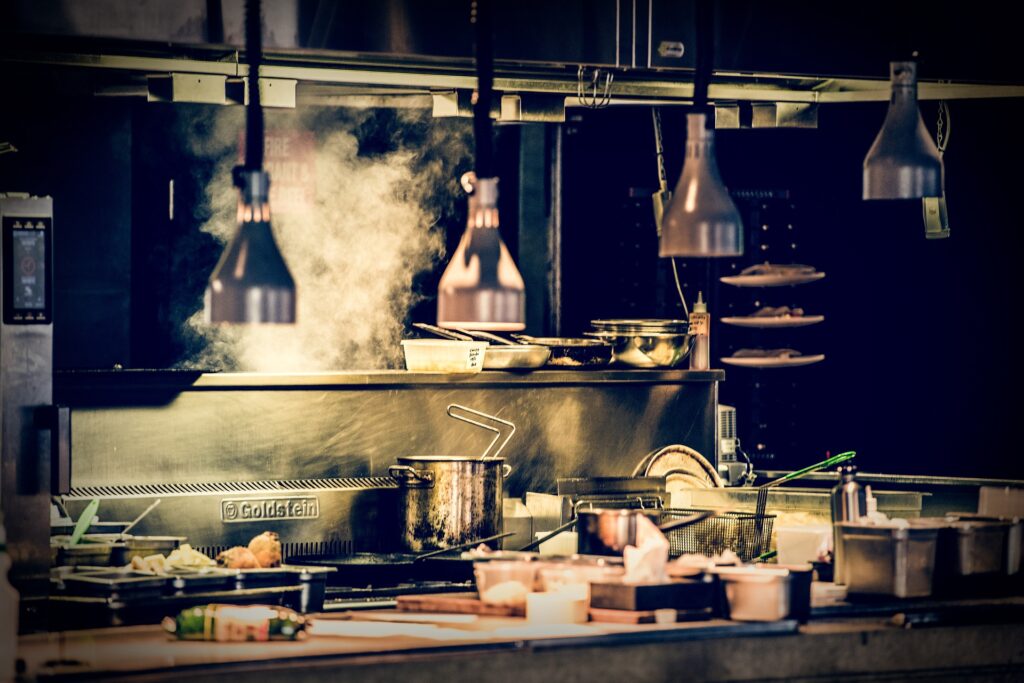 There are lots of things I have had to think about and complete before started.
I have had to complete food hygiene training, which was very informative and also taught me a lot. Most people know basics of food hygiene for cooking at home but there are lots of rules and procedures you have to follow when catering for the public in in a working kitchen, that you don't realise. Even things like what shelves food goes on in a fridge, how long items can be kept frozen for, using ovens and cooking equipment safely, cross contamination, preventing spreading germs, what equipment has to be maintained and who's responsibility that is. It's a lot to absorb and then put into practice.
I have learned how to keep the kitchen clean, and how to maintain equipment. Even basic practical issues like making sure kitchen ventilation is adequate fall into my remit. so for example air duct cleaning for improved air quality is something I have had to learn about and be responsible for organizing, and even things like laundering catering clothing fall to me.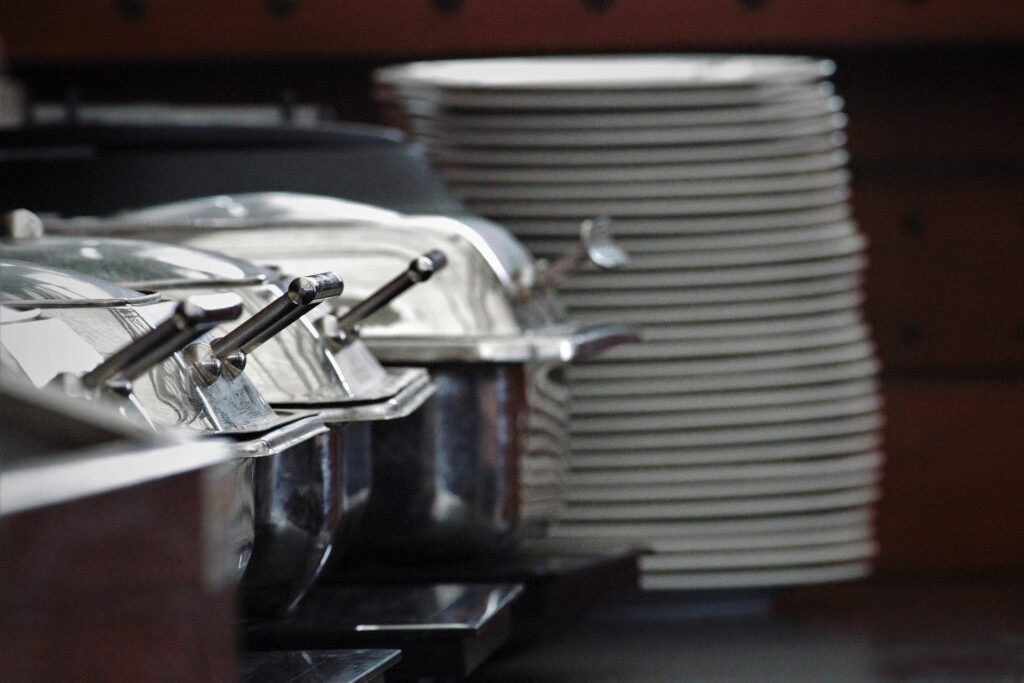 I have also had to learn more about cooking foods and safe processes and food allergies, storing food, checking food use by dates, cooling and storing cooked food safely, how long food can be left out for, as well as dealing with common or less common issues in a kitchen, like what happens if a fridge temperature is not correct and food may be at risk of spoiling.
Not only that, but I have to make sure everyone or anyone working with me has to adhere to all the rules that make a working kitchen safe to feed the public. That I find most challenging, because you are teaching and supervising whilst also cooking and you are the one that holds the responsibility if something goes wrong or something happens.
Preventing accidents is another area I have had to "bone up on" (see what I did there?) and making sure everyone is operating safely and not taking risks with knives and equipment.
It's all a huge challenge but like any job, it does mean you are working as safely as possible and providing an excellent service. I have had moments where it has felt overwhelming but I know that it will be worth it to be able to create safe meals for the people I am cooking for, and ensuring that we are also working to the highest standards if we are ever inspected by the government body that checks that public kitchens and catering services are sticking to their rules and regulations. You can be fined, and or shut down if you don't or are found to be in breach of their rules so it's definitely not a risk I want to take.
It's very different from cooking dinner for just my family at home, but I love what I do, so it's what has to be done to make my job safe and for me to do what I love safely.
Do you work in a catering kitchen? What are your top tips and advice for someone starting out?