This is a collaborative post sharing some menopause dry skin solutions that work for me. I hope it's helpful to those of you facing perimenopause or menopause, like me and are trying to find things that help and work.
One of the things that I didn't really think about or know much about, as a symptom during perimenopause and menopause was dry skin.
I have always had drier and more sensitive skin but it's definitely gone up a notch, in fact several since I hit full menopause. I am 46, and this could be said to be a little early for full menopause, but I have been in perimenopause since I was 39, and some symptoms have crept up, including my skin feeling so much drier and uncomfortable. It feels flakey, itchy, and bit like a dried up piece of fruit.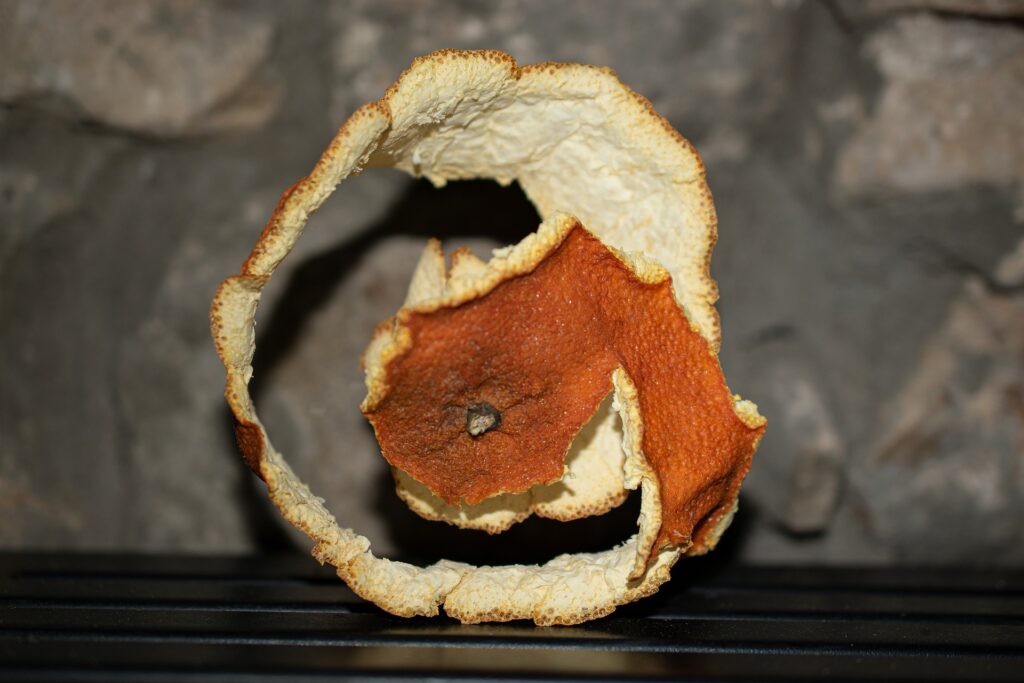 Dry skin actually results from the decreasing estrogen levels in the bloodstream at the onset of menopause. Estrogen stimulates the body's production of collagen and oils, which keep the skin naturally moisturized through most of a woman's life. So as your estrogen levels drop, you may notice your skin becoming drier.
When I saw my doctor about started medical treatment for menopause she mentioned dry skin and I was like "oooh, that explains why I feel like I am turning into a lizard!"
It's a frustrating side but very common side effect but one you can ease and manage.
But what can you do about it?
Hormones: If you are taking a hormone supplement, like HRT, under medical care, then that will help to balance your hormone levels a little, which should improve things, but you may also want to use topical treatments.
Supplements: my GP has suggested some supplements that might help to ease some of the dry skin issues and also some diet changes to add nutrients to support my body.
But the easiest thing is changing your skincare.
Try not to let your skin dry out. Use mild products for washing, and make sure you don't strip more oil from your skin. You may also find you want to use a rich moisturiser to boost your skin's barrier, soothe it and protect it.
I am super fussy about what I use on my skin. Even before menopause with sensitive skin, I was picky and now even more so. I want gentle, no added nasties, and effective.
I find shea butter is particularly helpful and this gorgeous pure body butter version from Aviela is perfect for what I need.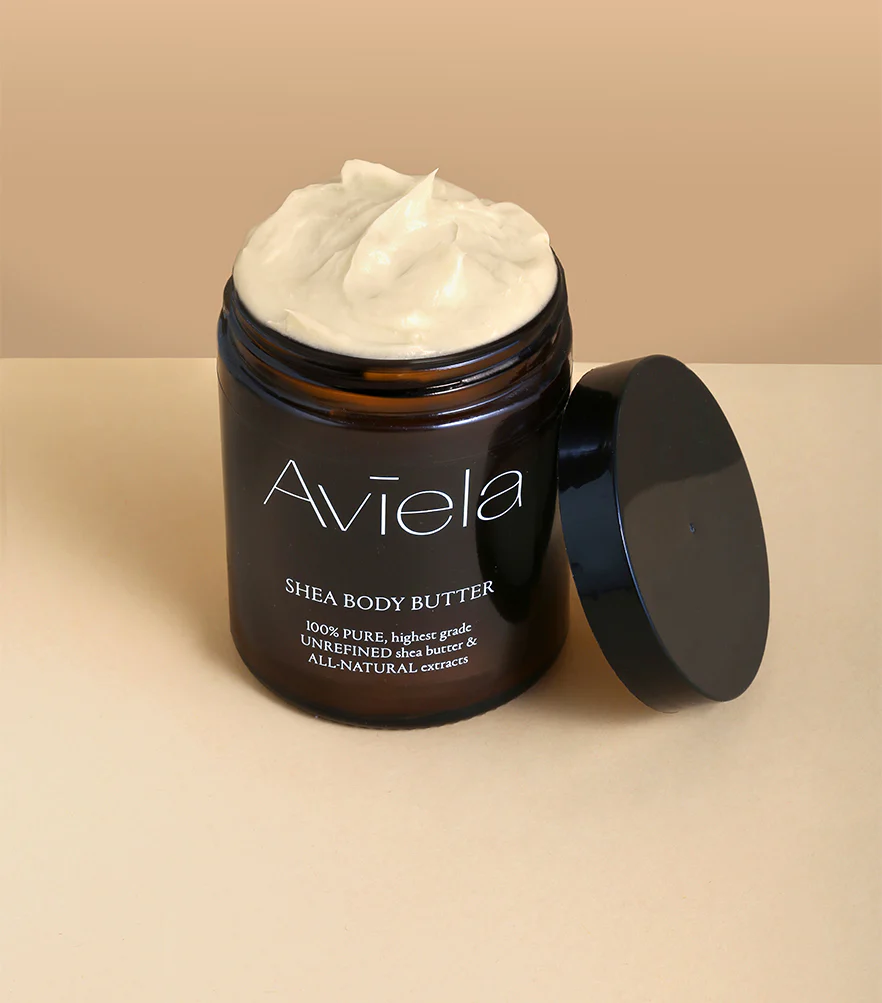 "All-natural miracle body butter that significantly hydrates the skin. With 100% pure, highest grade unrefined Shea Butter, antioxidant Grape Seed, nourishing Avocado Oils and a delicate touch of Vanilla, all generously whipped into a light butter.
This luxurious blend is rich in fatty acids, vitamins A, C, D and E, and with natural soothing properties, which absorbs deeply into the skin to nourish and plump the skin and  protect it against free radical damage."
A little goes a long way and it's perfect for the very dry patches I find on my elbows, neck, knees and legs but also for smoothing all over my body, generally. It's smooth, creamy and soothing and has all the benefits of shea butter with no added nasties to irritate or damage my sensitive menopausal skin.
Aviela's hero ingredient consists of only 100% pure, grade A, unrefined Shea Butter, so the maximum therapeutic properties are preserved.
With its rich, earthy aroma, it is free from artificial colours, fragrances, preservatives and additives. Unlike many unrefined shea butter products which can be heavy and 'drag' on the skin, Aviela products have a sumptuously light, whipped texture, which not only gives a creamy, off-white hue, but enables our products to melt smoothly and effortlessly into the skin.
I don't often claim a hero product but this little jar is a hero, smoothing and soothing my dry skin and making it feel more normal and more like the skin I know and love than the skin I feel menopause is giving me. If you have dry skin, particularly in menopause I would definitely add it to your list of menopause dry skin solutions that actually work.