We love using a standing desk at home. I find it helpful because I have back issues and sitting at a desk isn't comfortable for me. I also find it useful to help me concentrate.
Our son has ADHD and we have found that if he is able to stand and move whilst he is working on his home education work, or watching study materials, or craft activities, he concentrates better too and finds it easier to focus.
We have a portable standing desk, which is brilliant and lives in the area where we all work and we very much find it useful, but we have also realised everyone wants to use it.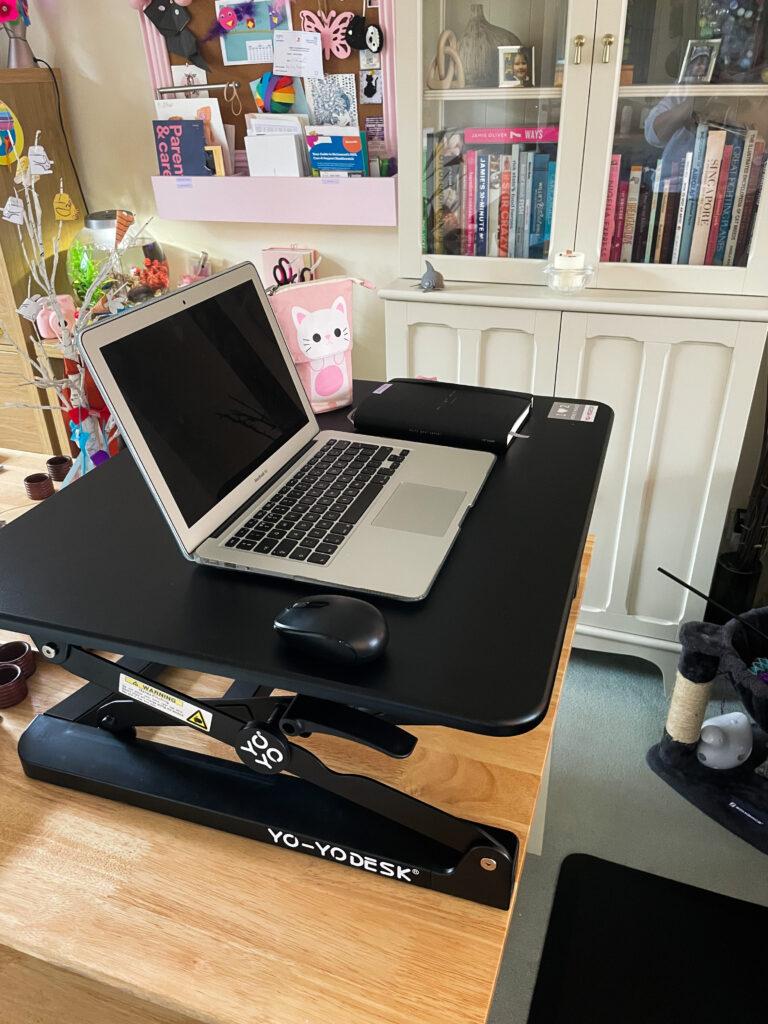 Standing desks, generally are not cheap. They are a specialised piece of office equipment and designed to work ergonomically and practically. They are also relatively bulky to store, unless you have an actual office where you can leave it up all the time and simply close the door and forget it is there when you are finished work.
With three family members wanting to use a standing desk set up, but working on a limited budget, we needed to make a plan.
So off to Ikea we went because they have a wall mounted "flap down" desk that we think will work as a good standing desk alternative that can be fixed to a wall in a bedroom, at the right height for standing to work. Their Norberg desk is ideal.
This wall mounted desk is big enough to have a laptop, or iPad, books etc for studying, and you can fit it at the height you want. It costs £45.
Things you will need to consider when installing:
You will need to get your own bolts. Ikea don't provide those. We sourced the right screws to install the desk seperately for about £5.
You will need to drill holes in the wall you are mounting the desk to, so remmeber you will need the correct drill for that.
Ikea doesn't advise fixing this desk to anything but a wall, that is secure enough to support the desk. You potentially could install this to a solid wood wardrobe but you need to make sure it's stable and fixed and we haven't done that so do research befoer you do that.
This isn't a piece of furniture that can take heavy items like a full computer and it's for temporary use so not for storing lots of items, although it does come with a small shelf at the back you can store small items on.
You need to measure exactly what height will work for using it as a standing or sitting desk, and make sure that is comfortable because once it's installed it can't be changed unless you take it down.
You will need about one hour to measure, drill and install.
It's a two person job.
You can see below from our Tiktok video, how we put it up, and in terms of scale for DIY jobs it's about a 5/10 for difficutlty and effort.
It works really well, it's very space saving, and once you have your own screws or bolts, installing it is easy. You simply measure, drill, fix it to the wall and you are good to go. It isn't obtrusive and when it folds down, it's not in the way of your space for other activities.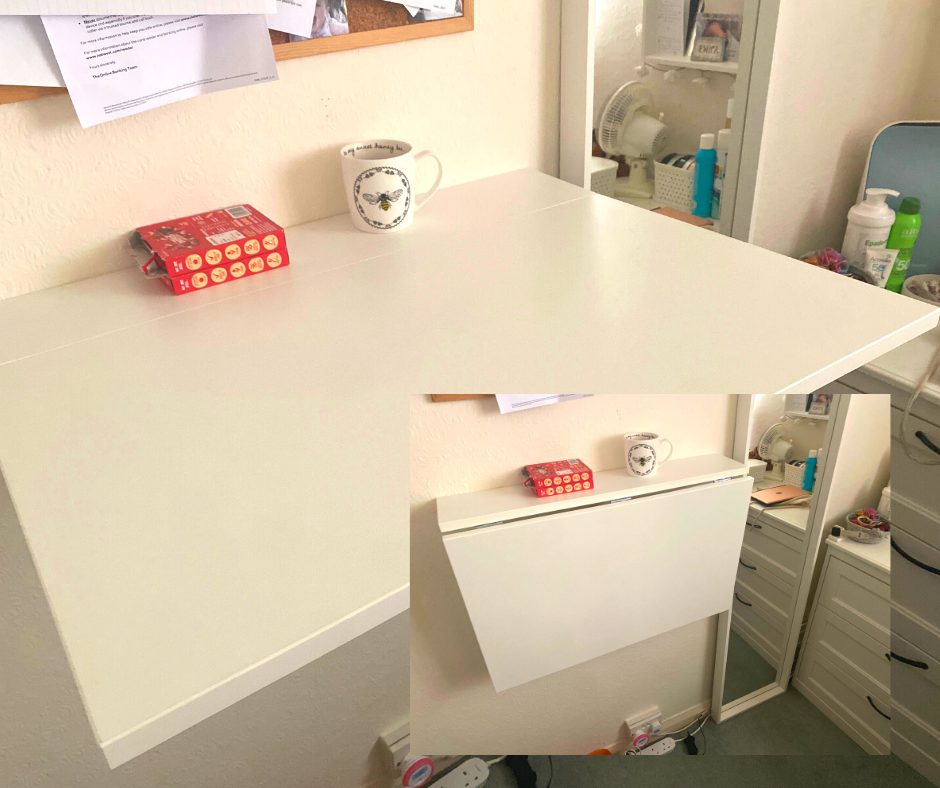 It's very definitely a good alternative to a more expensive standing desk, and works well in smaller spaces. This is the smallest room in our house and it fits well. If you are looking for an easier, cheaper alternative, then this might be a good option to consider.