Welcome to our home education week, where I share our weekly schedule, what we are getting up to, and how home education looks for us, with a child who "should be" in Year 9 at school but is, instead, learning at home with his mum and dad.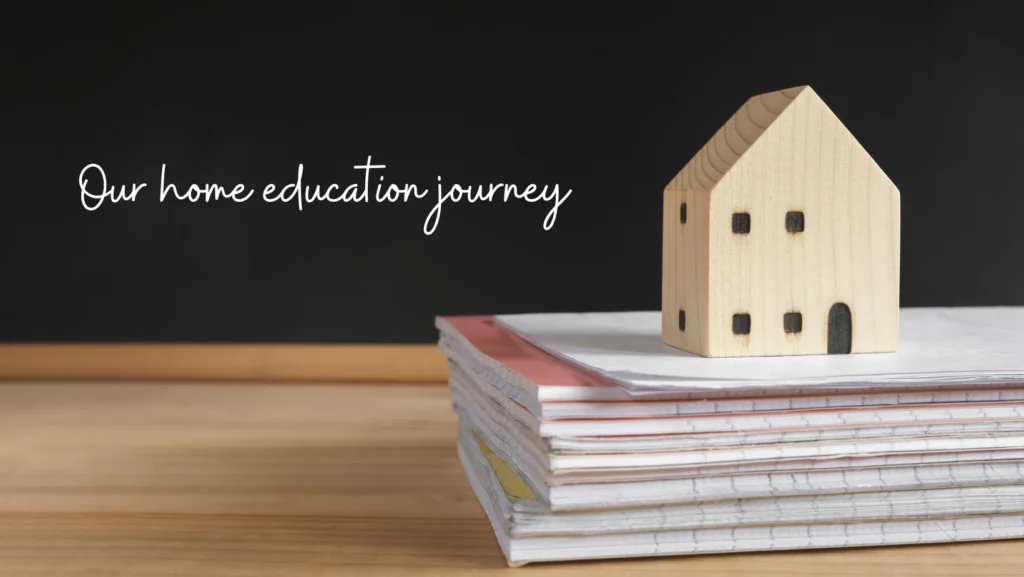 As we adjust to the autumn, and get in our groove and routine, we are also adjusting to what life may look like if we do some GCSE work and eventually some GCSE exams for kiddo. His sister has done 10 GCSE's whilst at school and did very well, having worked hard.
You do not OFFICIALLY have to do exams like GSCE or even A levels. Many home education families don't do them. Or they will do them at a different time to their "peers" in school. Many sixth form colleges will accept other methods to prove academic ability and you can also do other exams like the International Baccalaureate.
For us, although kiddo faces a potential vocational career as a dancer, we still feel he needs to have some academics behind him, so we are slowly embarking on the road to GSCE exams. We currently are looking at doing 5 or 6, including maths and english. He also wants to study French, History and Science. Most colleges will ask for 5 or more exams at a certain grade, and we think we can do that with him.
To help him with this, we are working on a mix of me teaching him, with help from his Dad, plus some tutoring for some subjects, and some online classes.
We may do one or two of these exams a year earlier than he would at school, or we may just work slowly over the next year or so then decide what we will do. The beauty of home education is that you can do things at your own pace, with your child/ren and work at their level rather than trying to keep up with the class.
If you would like to read more about GCSE work and home education then we recommend you pop across and visit OFamilyLearningTogether. She has lots of helpful posts and information as she home educates both her children and does GSCE work at home.
So with that in mind, as we work on a new set of learning skills, here is what our week also looks like this week, as October arrives.
Monday – we have a violin lesson, then some independent work with me, and a swimming lesson, and he also does Scouts.
Tuesday – he is at work with but does online French, English and Science, then we head to ballet in London
Wednesday – because Tuesdays are a very intense day, we make the middle of the week more gentle. We are off into London to a virtual reality exhibition and to buy new tap and ballet shoes. We will do some maths before we go. He is also doing a cooking class on Wednesday evenings.
Thursday – Art class, English in person class, with a group, and then he does some ballet for his RAD exam course
Friday – is at home with me and we do some science, maths, and English off the back of what he has learned this week and some history. He also has a singing lesson.
Saturday – he has a maths tutor session then dance classes.
Sunday – ballet day, which is every other week.
We are only at the beginning of our GCSE adventure, I plan to share more as we go.
So that's our home education week. I am off to get my head round some GSCE maths work. I will be sharing more on our resources and planning soon.