I love pumpkin as an incredibly versatile vegetable and this pumpkin pasta bake is really comforting but also a great way to use up pumpkin flesh at Halloween. You can also use butternut or squash if you can't get hold of or don't like pumpkin. This recipe works really well and the addition of carrots makes it slightly sweeter but also a vegetable boost. It might even slip by your kids with hidden veggies in their pasta, always a bonus.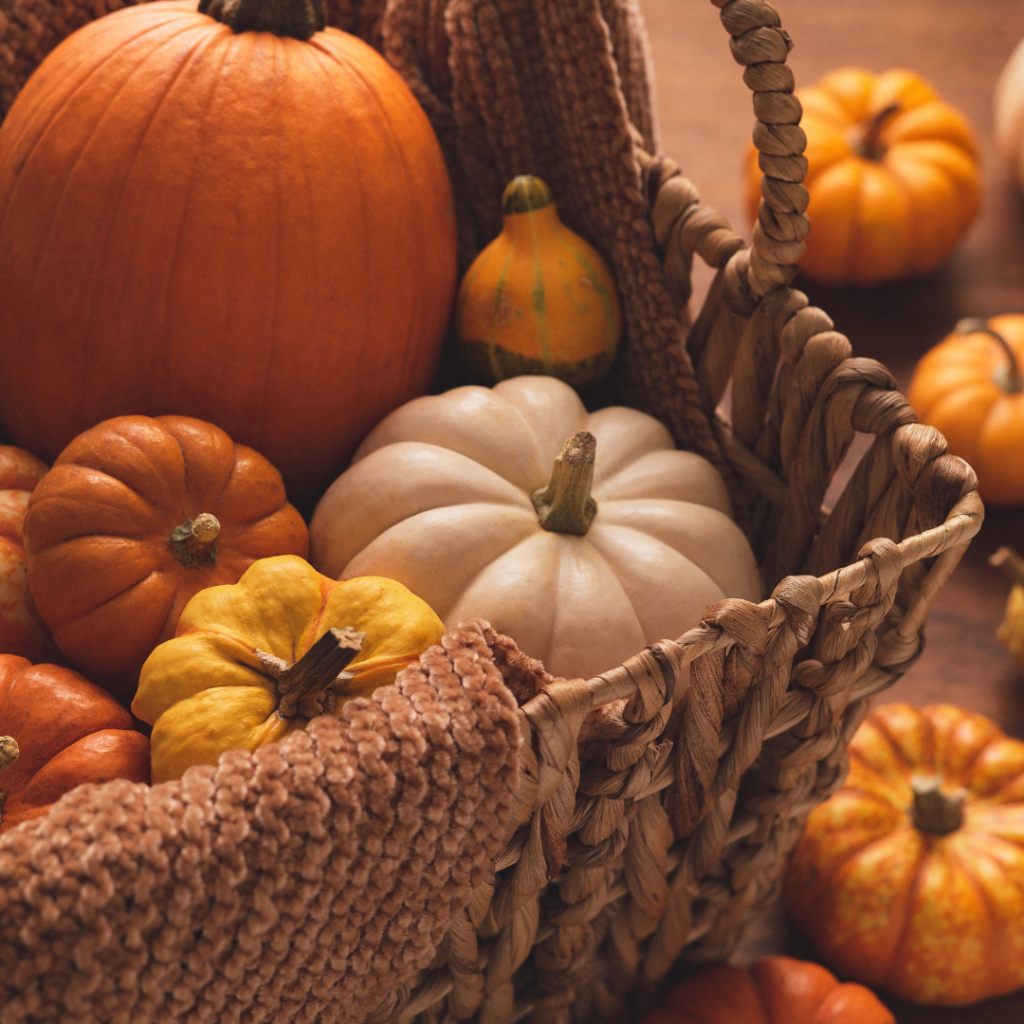 This recipe is also dairy free, so you can use it for anyone who can't eat dairy or are vegan.
2 tbsp olive oil
2 onions cut into chunks and peeled
2-3 garlic cloves
500g pumpkin or squash, peeled and cut into roughly 3cm cubes
3 large carrots, washed and chopped into chunks
Smoked paprika 1tsp
100-200ml vegetable stock
2 tbsp tomato purée
350g short pasta, like macaroni. We use gluten free macaroni because of coeliac disease, this brand works well for us.
50g of breadcrumbs (you can use gluten free if you need to)
You will also need a blender, or hand blender to make a smooth sauce, and a large baking tray.
Place your cubes of pumpkin and chopped carrot onto the baking tray and add the onions and garlic and take the olive oil and coat the pumpkin, onions and garlic. Then sprinkle the paprika over them. Use your hands to make sure they are all coated well. Cover with foil.
Place in a preheated to 180 oven, and bake until the pumpkin is cooked and tender.
Whilst your pumpkin is cooking, cook your pasta as per the instructions on the packet but only utnil it is al dente, and then drain and set aside.
Allow the baked veggies to cool slightly then place in a bowl or blender and slowly add the stock and blend until the pumpkin, onion and garlic are a smooth sauce. You can do this to your preference. If you are using gluten free pasta you may want to make sure you have a slightly runnier sauce because gluten free pasta does absorb more liquid.
Using the same baking tray, and saving on washing up in the process, tip your pasta into it, and add the sauce, and mix it well. Smooth the top and sprinkle your breadcrumbs over the whole dish evenly.
Place back in the oven for 10-15 minutes until the breadcrumbs have browned.
Serve this pumpkin pasta bake with salad and garlic bread. It also reheats well and is so delicious and creamy you won't know that you don't need cheese.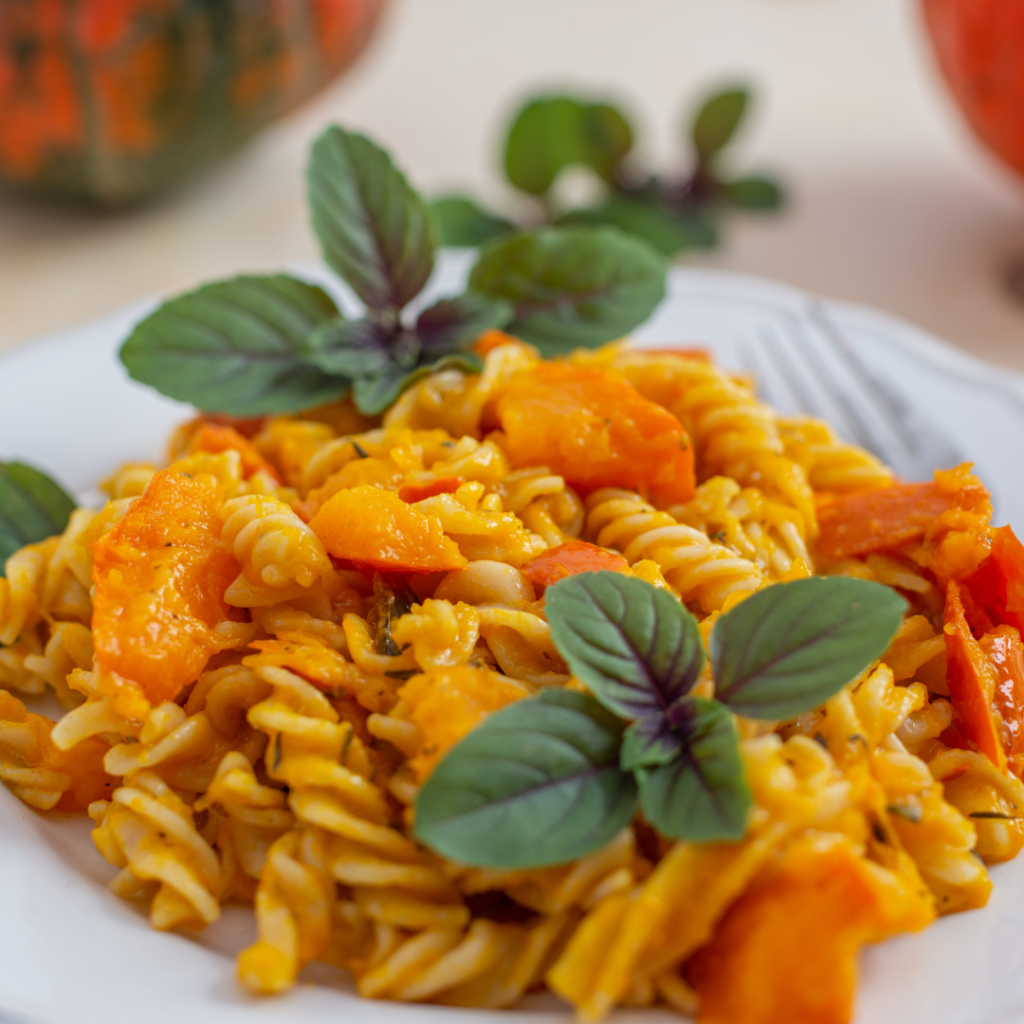 We also use up pumpkin by making risotto, why not give that a try too?