Moving is widely regarded as one of the most stressful aspects of life. For your pets, this is not any different. This is especially true if the move is not just to a new house, but to a new city or country. We have all heard horror stories of pets going missing in the process of moving abroad, and this makes the whole idea of transferring pets a bit of a nightmare. Fortunately, a lot of these stories are from a different era. Today there are plenty of pet transfer companies such as Blisspets that make it easy to safely move your pets by offering services like animal shipping by air. While this might not be ideal, if you are faced with the choice of taking them with you or leaving them behind, the choice is easy. The following are tips on how to get your companion safely to your new destination.
First it is important to know what the requirements are for moving your pet to the country where your new home is. Often, pet transportation companies will tell you exactly what you need to take with you and prepare when moving your pet so you can relax. For most countries, this includes a passport for your pet, up-to-date vaccinations, and tapeworm treatment, among other things.
An important step in preparing your pet for air travel is to get them used to to the container that they will be transported in. Fortunately, animal transportation procedures are more humane than ever and companies ensure that your pets will be traveling in the highest luxury possible. The containers must be fitted with plenty of ventilation and must stand 7 cm higher than the standing pet. In order for your pet to feel at home it's important that they also are left with a garment of your clothing to snuggle up to, for security.
Transporting your pet is often and difficult decision to make and most owners have reservations about whether it is safe for animals to fly. However, air travel is in fact one of the safest ways for your pet to be moved. It is pressurized, ventilated, and temperature controlled to suit your pet's needs before taking off and helps you by reducing your already high (from moving) stress levels. Your pet will be fine to travel in special cargo, as there are regulated procedures for them doing so.
It is essential to ask your vet about any concerns you have prior to moving. Certain dog and cat breeds have poor respiratory systems and should not fly at all. While it is pertinent to be informed and carefully consider all aspects of moving your pet, do not be discouraged on the new life you have in mind with your pet. These days, it is all very possible.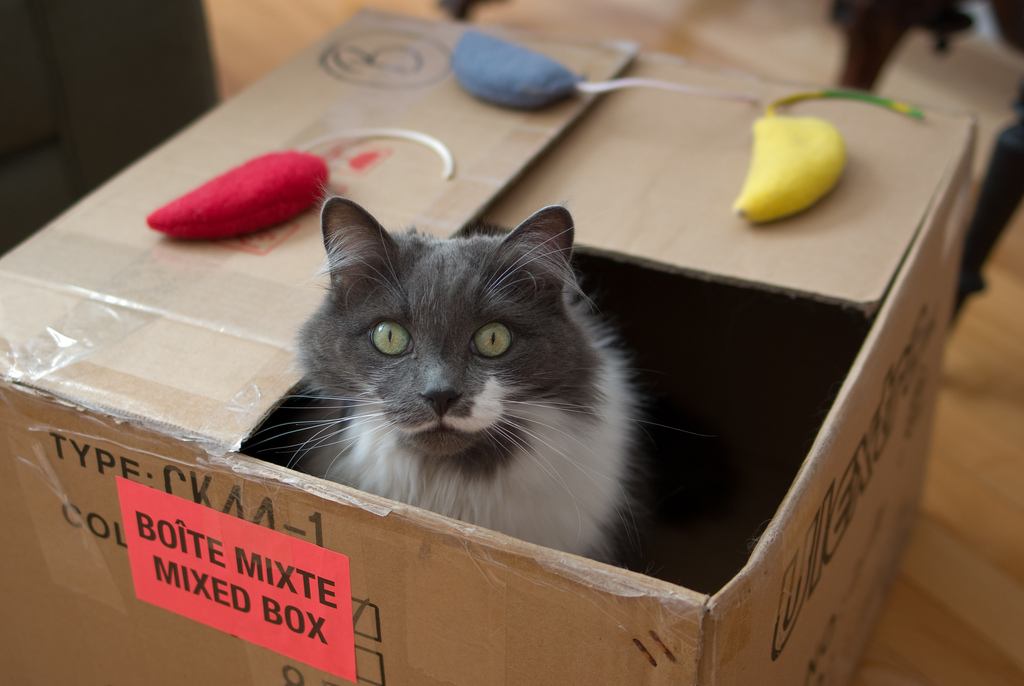 *This is a collaborative post*