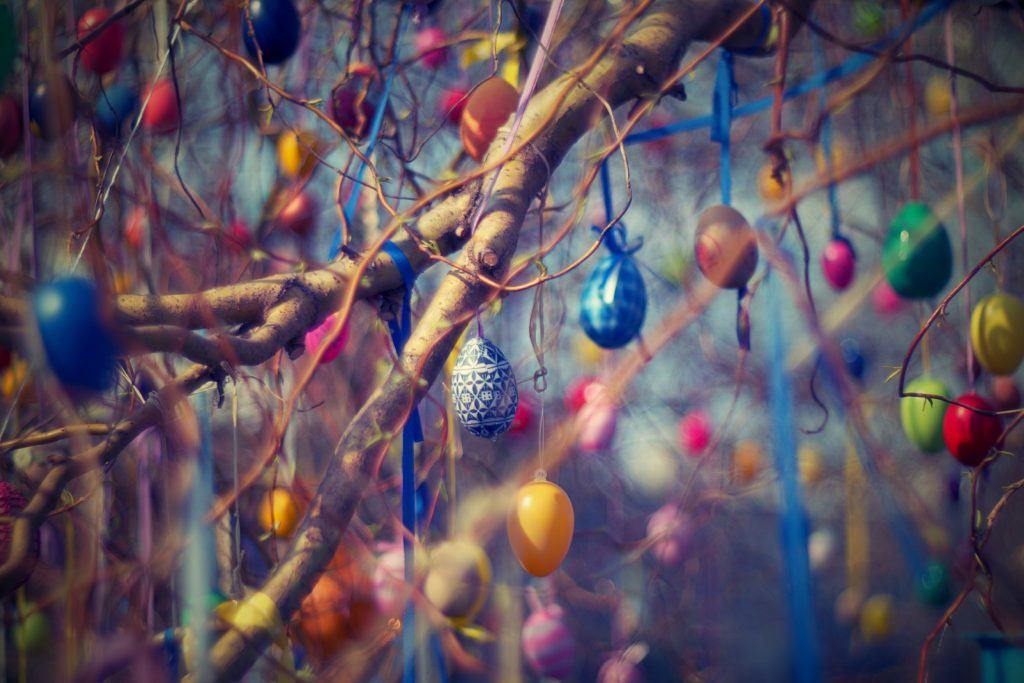 Easter is such a fun time of the year to celebrate with kids. The great thing about it is that there are so many related crafts that you can do to pass the time and put towards decorating your house in a fun and personal way.
Bonnets
The Easter Bonnet is the one tradition that never goes away. Even if you don't have a parade to prepare it for, just the making of it it can be an amazing way to bond with your children. You may be surprised at some of the ideas that they come up with! Paper maché is a great thing to utilise, and especially when covering a balloon with it, you can pretty much make bonnet out of that with no need to go out and buy a hat. There is a great range of crafting items to help you at hyglossproducts, and buying online is probably more convenient than going to a store and searching for everything across a couple of places rather than having it all in one place ready to click on and have delivered.
Easter Trees
There are two options for this – you either buy a ready-made Easter tree or make your own. Thankfully making your own isn't too hard at all, especially after the winter season when twigs and branches are in abundance. All you have to do is coat them with a light paint to get it up to scratch with what they're selling in the shops, or you could just leave it bare – either looks totally good when decorated. Make sure to get lots of ribbon and glitter to decorate it with … you can always make a bad job look amazing with these two crafty ingredients!
Handprint Art
A really personal thing to do as your children are growing up is to take prints of their hands for different occasions and measure how much they've grown over the years. There are so many designs available online for you to peruse, and it's always a fun thing to do – it's something that you can all take part in too for family fun. All you need realistically is some paper and paints to get you started. It's one of the crafts that you don't need to put too much into, and is something that's so simple that everybody will understand what to do. Even babies can do it!
Egg Decorating
What else are you meant to do with your spare eggshells other than make them pretty? If you are careful with the shells from the eggs that you eat, you will be able to use them (albeit they'll be quite delicate), but your best bet is getting plastic/polystyrene eggs from a craft store or online to use. Otherwise, hard boil an egg and make sure that they are cooled down enough to be able to decorate safely. You can use all sorts to decorate them, you're not just limited to paint: sequins, glitter, feathers and googly eyes are all up-and-coming firm favourites.
This is a collaborative post