The kitchen is often the center of the house. It's a multi-functional space that is for much more than just cooking. When you've got a family, the kitchen is more important than ever. It's a space where you can prepare meals and enjoy them together as a family. But it's also a place where the kids can do their homework or you can entertain friends at the weekend. That's why it's so important to get the kitchen design and layout right. It's all about creating a versatile space that suits the needs of everybody in the family, without having to rearrange the room every time you use it. When the time comes to do a bit of redecorating in the kitchen, make sure you follow these simple rules.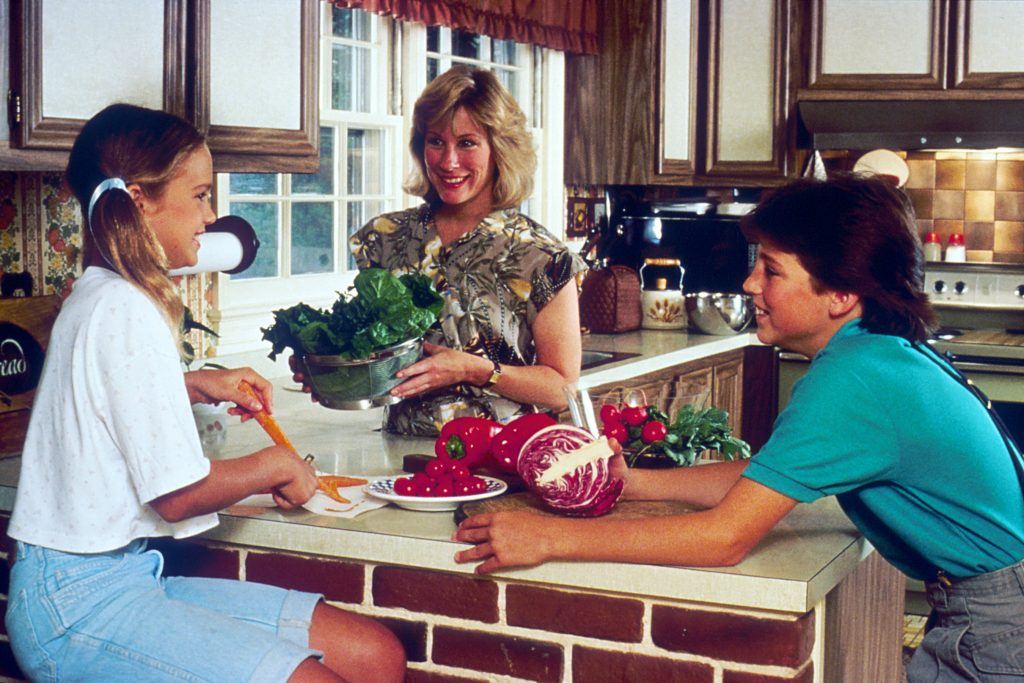 Layout
The layout of your new kitchen is vital. Get it wrong and you won't have the functionality that you're looking for in a family space. One of the first things to consider is splitting the food preparation areas from the rest of the kitchen in some way. When you're trying to cook, you still want others to be able to use the space. Putting in an island is the easiest way to separate the two halves of the kitchen. You can prepare food one side, while everybody else is over at the other side of the kitchen. The island also creates a brilliant, multi-functional workspace for everybody to use. The kids can do their schoolwork on there and you can use it as a place to relax with friends. If you have limited space in the house and can't fit a separate dining area in there anywhere, you can put some breakfast bar stools around the island and use it as a table to eat on.
When you're placing all of the fixtures, keep any of the cooking equipment out of the way of the door so people aren't getting in the way as they come in and out. Place the sink, the oven, and the food preparation areas next to one another. That way, everybody can use the space at the same time. Putting in under cabinet lighting is a great way to ensure that you can see what you're doing while you cook.
Safety
Every parent knows that making the house safe for your children is a top priority, and the kitchen is the most dangerous room. There are all sorts of things that they can hurt themselves on so you need to think through your design. When you're putting drawers and cupboards in, make sure that you have plenty of out of reach ones to keep knives etc. in.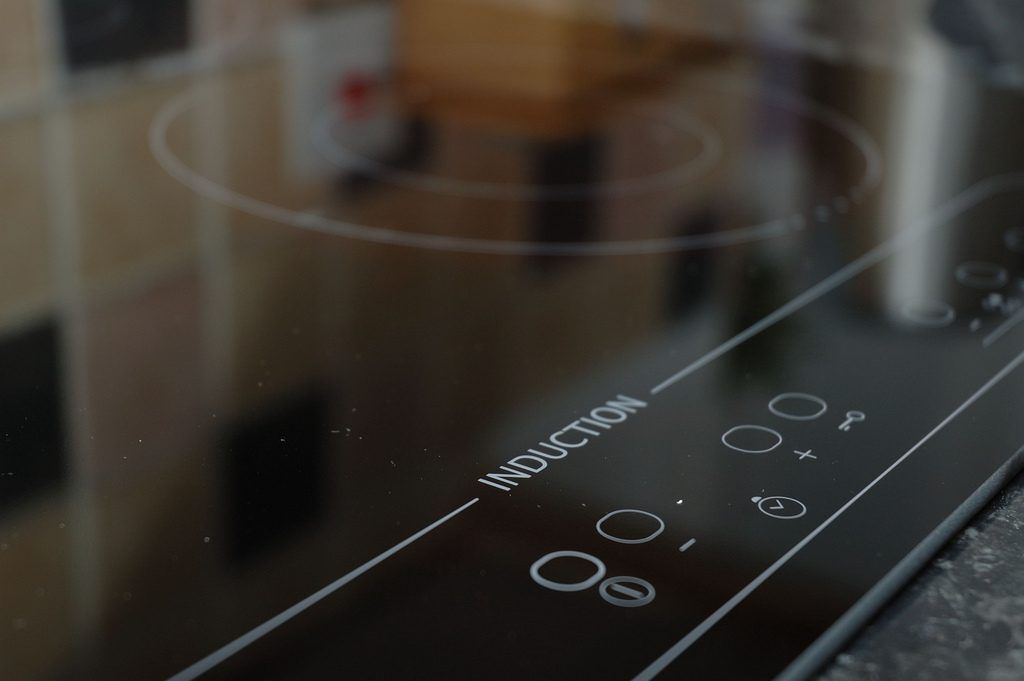 An induction hob is also a must. It is difficult for children to accidentally turn them on if they're playing around in the kitchen. They work by heating the pan instead of the hob itself so you remove the danger of them burning their hands on it.
Sharp corners are another danger, especially when they're little. When they're running around the kitchen, you don't want them bumping into corners and hurting themselves. Make sure that all of the corner posts in the kitchen are rounded, not square.
Cleaning
Anybody with kids will tell you that there are lots of sticky hands flying about everywhere. Try as you might, you won't be able to stop them from getting dirty handprints and smudge marks over all of the surfaces in the kitchen. That's why you need to be careful about the materials that you choose to have in your kitchen. High gloss surfaces are terrible for covering up marks. Any tiny smudge will show up massively and the kitchen will end up looking filthy minutes after you've just cleaned it. Matte surfaces are a much better choice because the dirt won't show up as much and the kitchen will stay looking cleaner for longer. Painted surfaces are also a good idea because it's likely that they're going to get damaged a lot. Painted surfaces are easier to touch up than other alternatives so you avoid having to replace the whole work surface because of chips and scratches.
Wooden surfaces have their pros and cons. On the one hand, they are incredibly durable and easier to refinish if they get damaged, however, they tend to be harder to clean and often people advise against them because they harbor more bacteria.
Plan For The Future
As your family grows up, their needs will change accordingly. They aren't going to be toddlers forever and when they start to reach their teenage years, they're going to want something different out of their family kitchen. If you don't plan ahead, you'll end up having to redecorate the whole kitchen again in a few years.
*this is a collaborative post*