Wow, July went fast, didn't it? Or at least it did for us. I think my having a knee operation and the children breaking from school seems to have made it go much more quickly. So here we are, in the summer holidays!
A quick round up of things we have liked and loved for July. It's all a bit eclectic with bits that I like, as well as things the kids have reviewed and approved of, and some foodie bits in there too!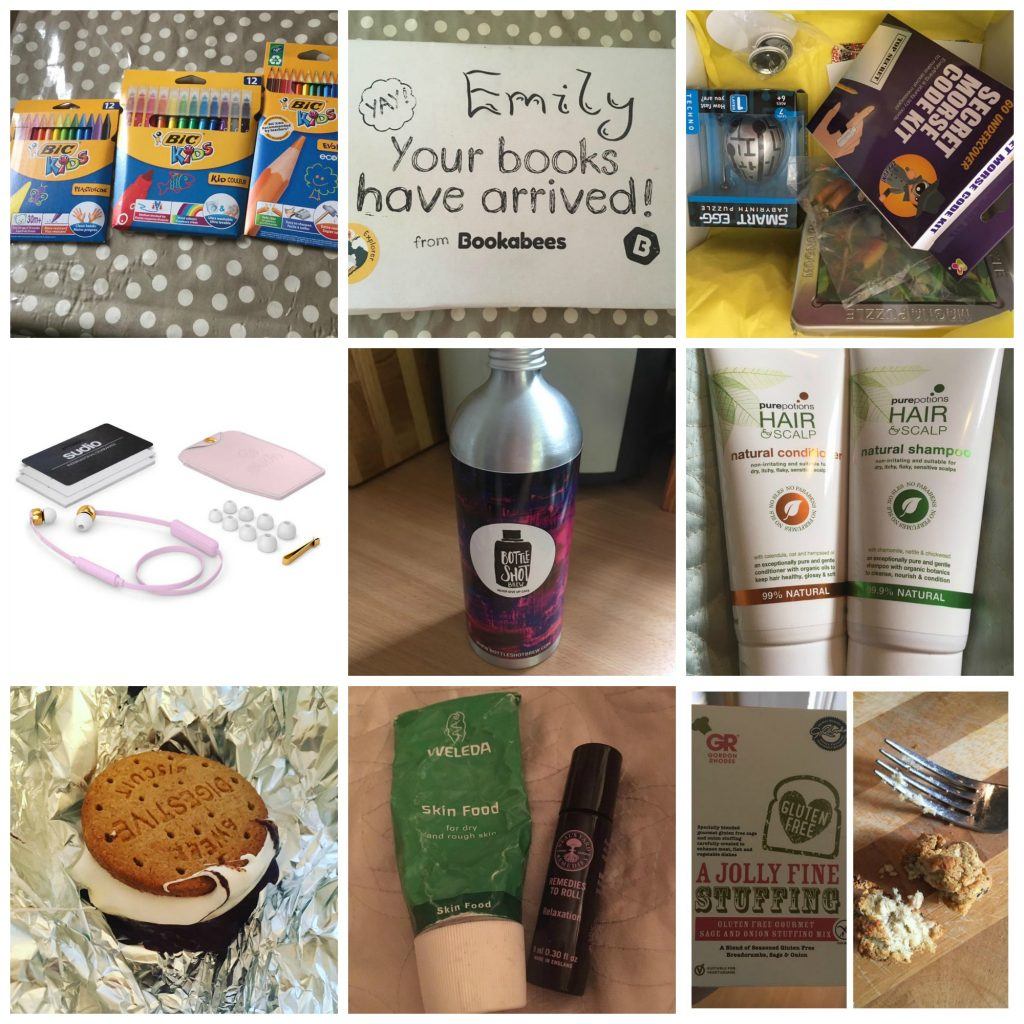 Emily was very excited to recieve this fab science experiment kit, and we have had fun with it. She will sharing her review next week, and how she got on. She didn't blow the house up, which is good! It's kept her busy when I have been recovring from my knee op.
Both kids loved these boxes too, and they are doing a joint blog review for me, so we won't share too much, but we highly recommend these boxes for kids and loved what came in them.
Vasa Bla
Why yes, I do have pink headphones, and I love them. They block out sound, last for ages when charged and they are light and comfortable to wear. They are not cheap, but they really are worth investing in, if you want good bluetooth headphones.
Gordon Rhodes
This stuffing is AMAZING, even my mother in law approved, and it's gluten free. I have a stash of it in our pantry, now for when I need stuffing but don't have time to make it.
Sainsbury's Free From Digestives
We made s'mores, but I couldn't get gluten free graham crackers, for the husband, so these digestives from Sainsbury did the job just fine. The s'mores were delicious by the way.
Weleda skin food and Neals Yard Roller ball relax
Part of my nighttime routine, the roller ball smells amazing and helps me relax, and the skin food cream helps to soothe my hands which often get dry and sore.
Perfect for keeping kids creating, and colouring. You can read our review of them, in the link.
A bit of a different subscription box, for Emily, with books we read, and then return, I will also be sharing about that, soon.
I am RUBBISH at making my own coffee, but love good coffee. So when Bottle Shot Brew sent me some of their ready made coffee to try, I was thrilled. It's really good and makes coffee making easy for even the fussiest coffee snob.
These lovely shampoo and conditioners from Pure Potions smell amazing and I am trying them out on my sensitive and itchy scalp at the moment. So far so good!
I have also used Uber a lot, recently. I was skeptical at first, because being a Londoner, Black Taxi cabs have always been my first port of call, but having had knee surgery, then needing to go to post op appointments and rehab sessions but not being able to walk far, has meant relying on a taxi service and I have found them useful. Gratisfaction have a deal for Uber rides which I found helpful as costs can add up…
So, that's it for us. Some lovely things, bits to keep the kids busy and little treats here and there. We will be sharing more on some of the items in review posts, in the next week or two, so watch this space for more.
*Some items in this post were sent to use for review, some are just things we love and want to share with you*