*We were kindly sent some Bissell products to try for this post*
I don't know about you, but I hate dirty carpets. We have quite light, high maintenance carpets (bad choice, they were pre the children) and they stain and mark easily, and let's face it, kids make mess and stains and spills happen. We also have pets, and our house is often busy with people visiting, so our poor carpets take a lot of strain. Just last week, I had to try not to cry when dinner was accidentally spilled all over the carpet, leaving a huge stain.
I have tried a few carpet cleaning products in my time, and some of them have worked fairly well, but others have been less than successful.
So when Bissell sent me some of their stain remover to try, I will admit to being pretty skeptical, because I feel like I have been there and done that on the carpet stain removal merry go round…
Thankfully they realise that a mum's sanity is frail, particularly in the school holidays so they didn't ask me to test it out on my own carpet first, but sent us some fun things to make mess with and try it out. The small boy was delighted when I said he could squirt paint and mascara all over the place….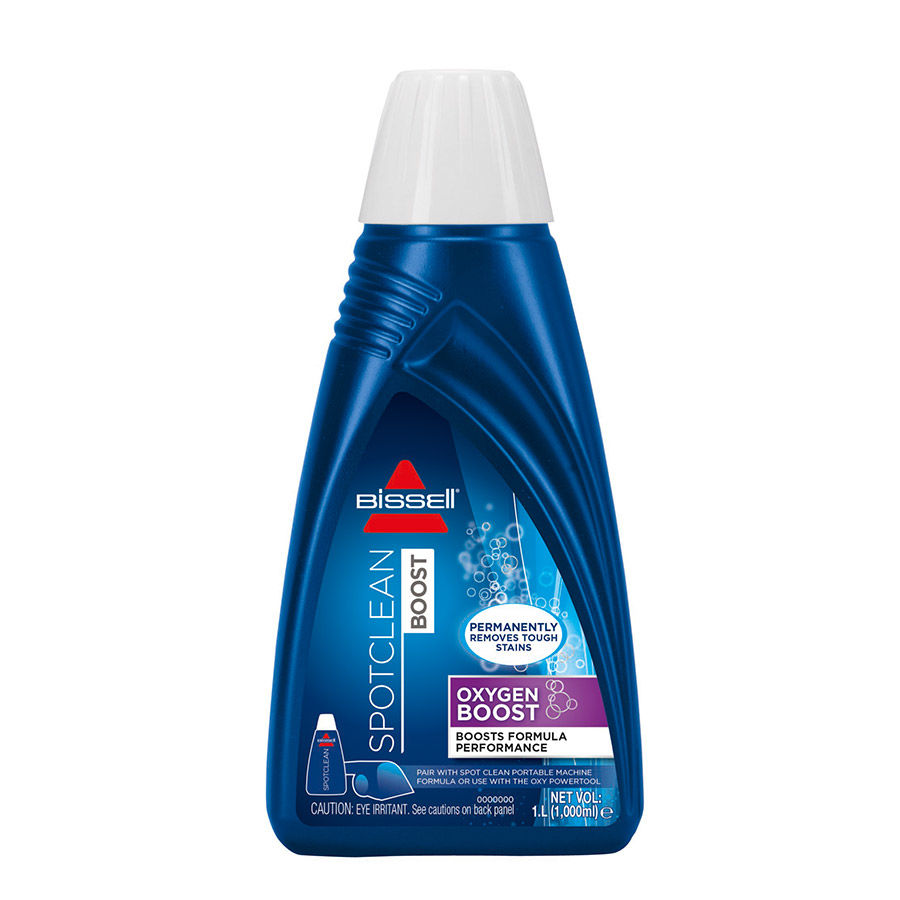 What they say it does…
BISSELL's new generation cleaning solution deeply penetrates to thoroughly remove marks and reinvigorate carpets. With a powerful oxygen action, BISSELL's new generation cleaning solution deeply penetrates to thoroughly remove marks and reinvigorate carpets; even notorious toughies like red wine, coffee, cola and fruit juice don't stand a chance.
Made especially to get the very best results from the SpotClean, Oxygen Boost can also be used in the Oxy PowerTool with upright carpet cleaners, or manually as a pre-cleaner for laundry stains, simply added to a load of white laundry to boost the power of your powder.
Not suitable for use on velvet, chenille, silk, dralon or leather.
BISSELL Spotclean Oxygen Boost Carpet Cleaner Stain Removal (1 L)
Permanently removes tough stains from a wide variety of materials including red wine, cola, oil, grease and more
Can be applied directly onto carpet stains or to pre treat your laundry
This product is suitable for use with the BISSELL oxy power tool, Spotbot, Spotclean portable machines
It is slightly more expensive than your average carpet stain removal solutions but because a little goes a long way, and it really does work, so it's most certainly worth investing in, for emergencies and to have to hand to get rid of those evil stains you think won't ever go. It works brilliantly on so many tough stains that would normally make me despair and it's super handy to have if you, like me have carpets that bear the brunt of children and pets.
(they have lots of other carpet care and cleaning products, too, well worth checking out, to help keep carpets and other areas in your home clean and looking good)