We haven't had a Stuff we Love post for a month or two, and it seems like it was only Christmas yesterday, but we are back and sharing some things we have liked and loved that we think you might too. In the interests of disclosure some of these products have been sent to us for review, but we are not paid to share and there are no affiliate links.
Without further ado, here we go…
Morroccon Oil. We LOVE this stuff. It's good for skin and hair, and we use it (the royal we, the tween and I) for taming the frizz in our thick, curly hair, and it smells amazing too. It's not cheap but a little goes a long way and it lasts ages.
This blend and go blender and smoothie maker from Wilko is brilliant. You make the smoothies in the bottle you want to drink them from, and you get two bottles so you can wash and go. It works really well, cleans easily and stores easily too.
Sugar & Sloth Badges and pins. I am a total badge addict and love their Etsy for facilitating this.
Shaken Udder kindly sent us some milkshakes to try, for the tween and I. They are delicious, and perfect for snacktime, lunchtime, and treats. We will be sharing our full review later this week.
More hair stuff this time, with Sweet Hear Hair Design hair detangler, which the tween and I both love for sorting our hair, especially post swimming and for keeping hair brushing smooth. I am also a fan of dry shampoo for those days when hair washing is just not going to happen…
We recently shared our review of Awesome Natural Skincare skin oils recently, and I am still loving, them. They smell, well, frankly, awesome!
I love finding unique things, and if they are cat themed, then that's even better. Another Etsy find, with Mango Cherry Bou this little bracelet, that the tween keeps trying to "borrow" it.
Last but not least, this Glow toner from Pixi is amazing, I was skeptical, but everyone seems to love it and I am now a convert too. Taking my skincare more seriously now I am feeling my age!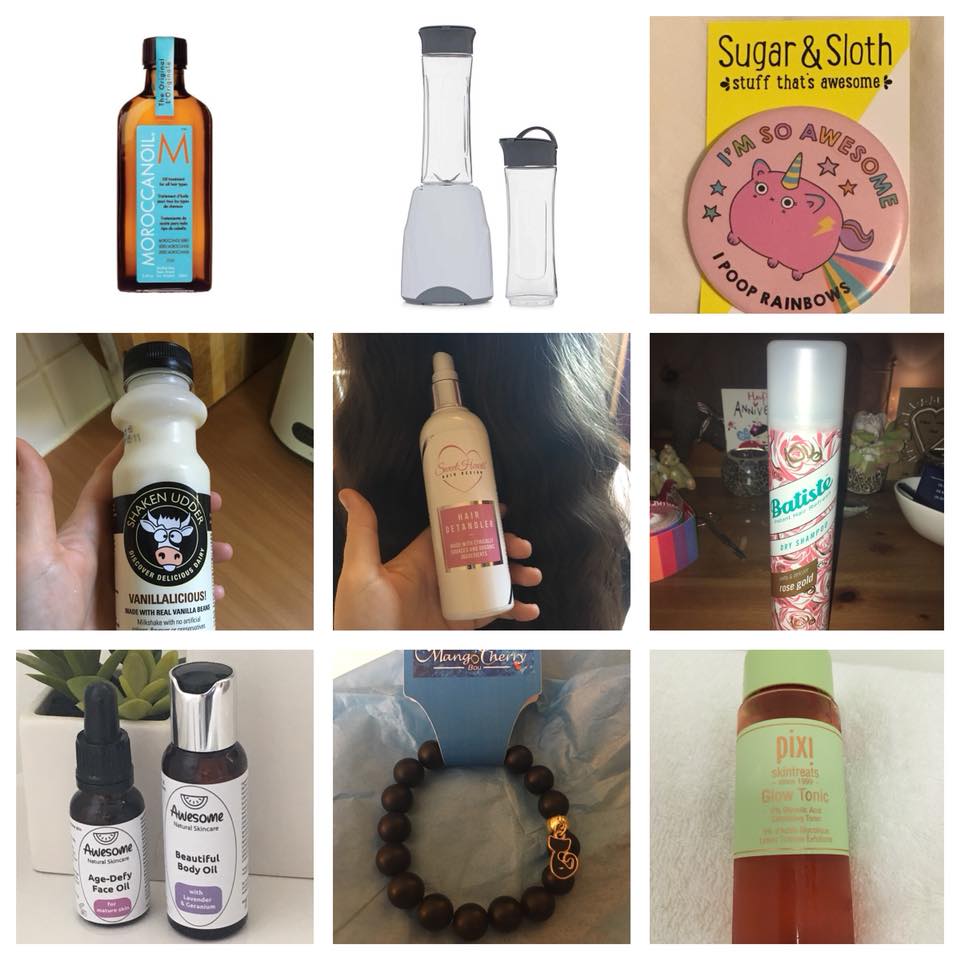 So that's it from us? Have you got any finds you love to share, feel free to comment, we love to hear what others are liking and loving!