*We were kindly send a product to review, but all opinions are our own*
My kids love getting out into the garden, and growing things and having fun learning about plants and green things. I will confess it's not my area of expertise so I am always very happy to take help and find resources where I can, to encourage their love of gardening and growing. I think it's a good life skill to have, and it's also something that's fun as well as educational.
So Mud & Bloom boxes are a perfect solution to help me to help the kids enjoy exploring gardening and get creative too…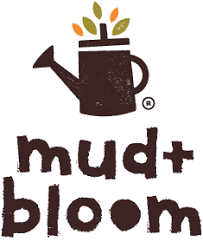 What's in the box
"The boxes are for 3-8 year old's and will be delivered through your letter box at the beginning of each month.
Each box includes everything you need for four seasonal activities: gardening and nature crafts – along with instructions, nature news and a quiz aimed at teaching children about the seasons, plants, insects, birds, soil and rainfall.
Activities have been created by qualified teachers and support the national curriculum with influence from Forest School, Steiner and Montessori education"

Each box contains everything you need with activities that children can try, and all the instructions too. (helpful for us mums who need some ideas and hints too) and they are also seasonal too, which means kids can learn through the year. You don't actually need to have a garden, either to be able to use these boxes, so they are great if you live in a flat, or place with no garden, but also for school use too. Because they are carefully thought out with children's learning in mind, and made to be suitable for kids to be able to enjoy easily, they really are a great idea and it's easy to sign up to receive the boxes. Budget wise, for us, these boxes work well, and are very good value for money. The contents good quality, and if you do need to supply any of your own items, those are easy to source (for example, we needed some jars to grow some of the seeds in our boxes, but those were easy to find and also prompted a conversation about recycling and re using things, which is not a bad thing for us to be talking about, either!) The boxes are created to have as minimal environmental impact as possible, as well as aiming to connect kids with nature too.
These boxes are perfect for my 8 year old, who loves to learn and explore, and having a monthly box arrive full of all sorts of goodies for him to open, enjoy and learn with, is a brilliant idea. We have tried a few popular and different boxes and this one is a firm favourite for us. I like the concept behind encouraging kids to learn to grow things, and explore their creativity, but also that they can use these boxes with as little or as much adult input as needed. My son would happily have got on with his boxes without any help from me if I hadn't insisted I wanted to join in the fun too and enjoy the activities.
We would highly recommend Mud & Bloom boxes if you are looking for a fun, but educational box, for your kids to enjoy and explore gardening and learning to grow things, or if you want to get something different popping through your letter box every month. We will be sharing the results of our boxes on our YouTube channel, in a week or two, so watch that space to see more!
Linking up with A Green and Rosie Life for #goinggreen too!