Welcome to our June edition of Stuff we Love. Sharing things, places, food and useful bits and pieces we think you might like. Please note that some links may be to work I have done with brands or may be an affiliate link which earns me a small amount of revenue if you click and purchase. Some links are shared simply to direct you to a site we like or use.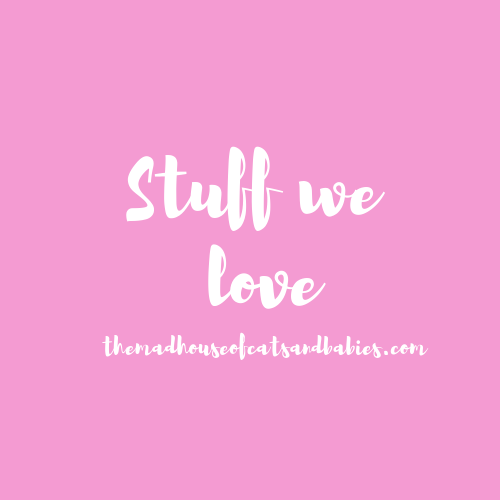 We have had a busy and as usual, eclectic month. Lots of fun, food, new things, family time and bits and pieces of sleep.
I have been experimenting with lots of skincare, for my face, to try and make me look like I am getting more sleep, so far, so good ish. I am a convert of This Works products, and I think they are making a difference. I am also a bit of Living Proof dry shampoo convert too.
This Skin Salvation skin balm from Balmonds is amazing. I am still working on using up their old named product, because a little goes a long way but it's a very handy, useful for all sorts product.
I am also trying out some skin primers and new sun protection. You can see how impressed Layla is with that.
The husband is on a regime of vitamins to get him back into good form after his Myocarditis scare, and we are both currently taking Floradix which tastes vile but is supposed to make us both feel like we have a new lease of life. So far so good.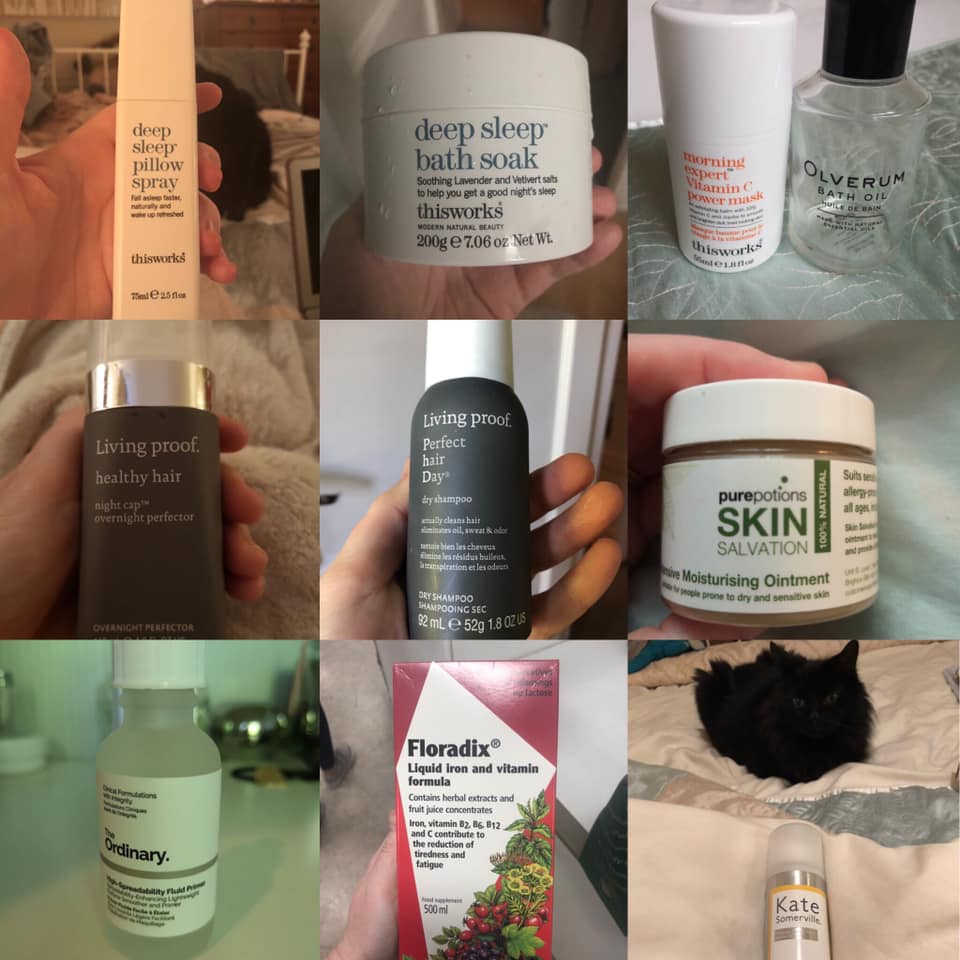 We have been enjoying a lot of nice food this month, pasta, gluten free and dairy free treats (that freefrom Chocolate mousse is from Asda) and trying some gins. Those free from chocolate brownies are amazing and from Waitrose. I even experimented with gluten free couscous and it wasn't bad at all.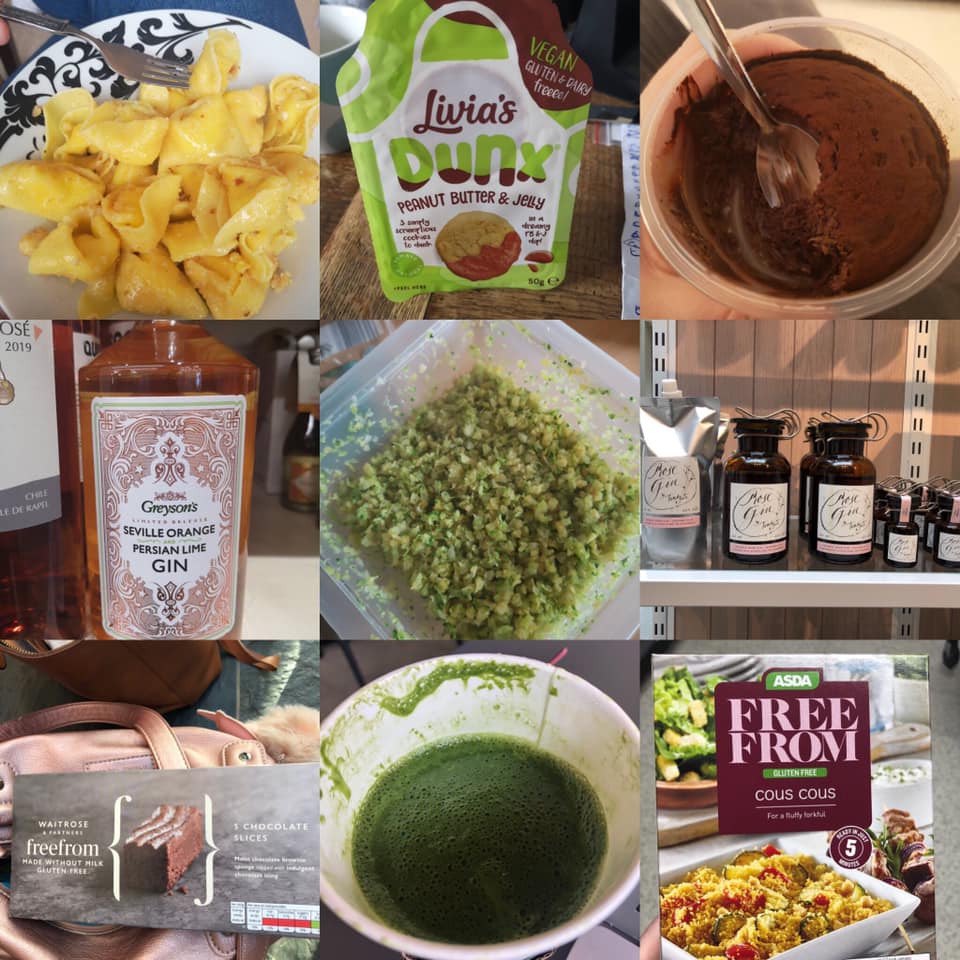 Featuring some slightly unicorn themed items for the last paragraph. A birthday mug from friends who know me well, and also some Pink sparkly boots (my mid life crisis boots, more on those in another blog post)
One of my favourite bags is this one from Mia Tui which I can pack so much in, to manage my day but I also love this cloth bag made by SameSister. Both bags carry a lot, including this very reasonably priced water bottle from Wilko. 
The heatwave hit, and the husband got us all a  Desk fan for each of our bedsides, which have proved to be very useful. Mine is of course, pink. They will be handy to take on holiday too. Last but not least is some pretty handy made goodies from Becky & Vince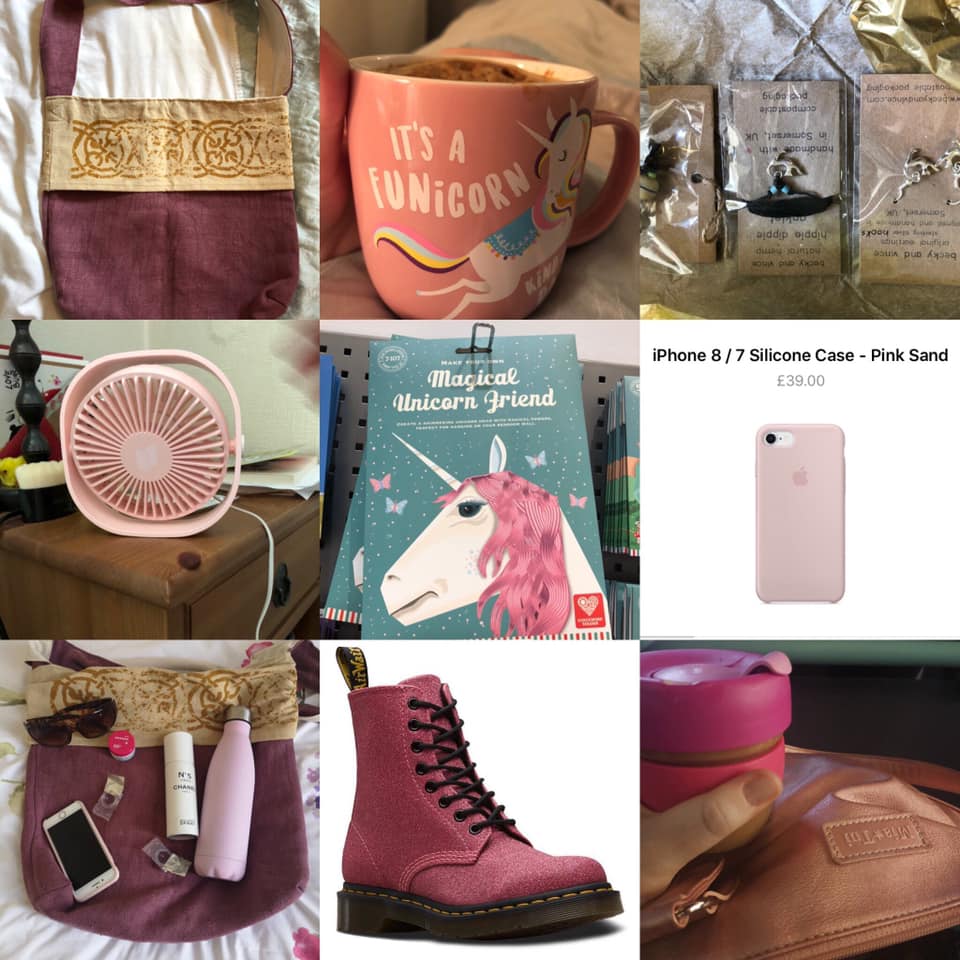 So that's June. I did say it was varied, and eclectic, didn't I?
How has June been for you? Feel feel to share anything you have loved in the comments.