*This is a review post. I was kindly sent whiskey to review for Christmas. 
We all have people on our gift lists who are tricky to buy for. I don't mean the person is tricky, but getting them something they will like is just that bit more challenging. For example, if you know someone who isn't into "things" or stuff, then giving them yet another thing that will feel like clutter to them is a bit silly. Or they may have very simple tastes and not want you to go crazy gift hunting for them. I have a couple of people like that in my life, and whilst I want to give them something to make them happy, finding something that will do that IS the tricky bit. With Christmas looming, I am working on gift lists, shopping planning and what I need to organise, for friends, family, work colleagues and teachers.
Fortunately, the two people on my list who are that bit harder to buy for, for Christmas both love a decent glass of whiskey, so when they appear on my Christmas shopping list, I don't panic too much.
I could just pop to the shop and pick up a bottle of whatever whiskey comes to hand, but I prefer to get something a bit special, if I can and Tomatin recently asked me to try out a couple of their new limited edition whiskys to give me a taster of something to consider for Christmas gifts I was delighted and of course said yes. I don't often drink whiskey but I do like the odd glass of really good whisky every now and then, and it was helpful for me to try them so I was able to be certain that they were perfect for my gift list recipients too.
2006 AMONTILLADO SHERRY
46% alc/vol. 
Time in traditional oak casks and Amontillado Sherry Butts have formed robust flavours of dark chocolate, dried fruits, espresso and a hint of nut.
Distilled in 2006, moved to Amontillado Sherry Butts in 2015, finished for 3 years.
Non chill-filtered and natural colour
Limited run of just 5,400 bottles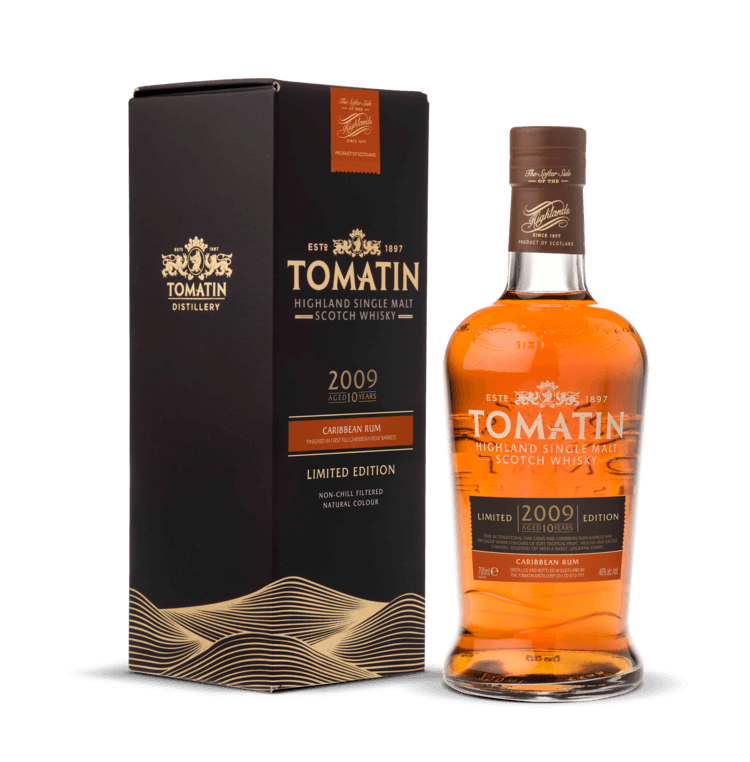 2009 CARIBBEAN RUM
46% alc/vol. 
Matured in traditional oak casks and Caribbean Rum Barrels which have imparted warm flavours of soft tropical fruit, mocha and salted caramel, rounded off with a sweet, lingering finish.
Distilled in 2009, moved to Caribbean Rum Barrels in 2018, 1 year finish.
Non chill-filtered and natural colour
Limited run of just 7,200 bottles
Both are absolutely delicious, mellow and smell amazing, and far superior to a bottle you would grab from the supermarket,  and would make perfect gifts for the people in your life that you don't want to just buy another thing for, but want to get them something they will appreciate and enjoy, and who love good whiskey. Because these are limited edition, there are not very many of them, so it's well worth getting your hands on a bottle, either as a really special treat for yourself, or for someone you know will thoroughly enjoy them.
At least that's one thing ticked off my Christmas shopping list before the Christmas madness has even really begun.