*This is a collaborative post with Ace for Colours and Mumsnet*
I am usually quite organised with certain aspects of life, like keeping on top of things like sorting our winter clothes, getting ready for the seasons and spring cleaning.
However this last spring the routine I normally have of going through our winter wardrobe, sorting out stuff that is too small, packing up coats and winter clothes into storage and getting spring and summer things out, replacing items the children have grown out of, taking stuff to the local charity shop that we can no longer us.
However, if you follow our blog you will know that this last spring, we dealt with a family emergency and life was a bit complicated for a few months with the husband being very unwell, with myocarditis, in hospital, then home recovering and getting better.
This meant that a lot of my routine went completely out of the window, as I managed all areas of our life, to allow him time and space to heal.
So things like packing up winter clothes were done rather haphazardly and hurriedly. Normally I spend a few hours either hand washing or gentle washing things like my delicate jumpers and winter woolens, then I dry them and vacuum pack them away so they are all ready for me to pull out when the weather gets cold again. This year, all my winter clothes were shoved into a couple of vacuum packing bags and dumped into a cupboard with the thought in my head that I would somehow find time to sort them out properly, at some point.
Of course, that didn't happen and we came to October and the weather getting colder, and I realised that none of my favourite winter wear was clean or ready, and some of it, was frankly, and some of it was not as fresh as I would want it to be.
Thankfully Ace came to my rescue and a morning of washing and organising later, my woolens and winter wear was in much better shape and ready for me to pull out of my cupboard again.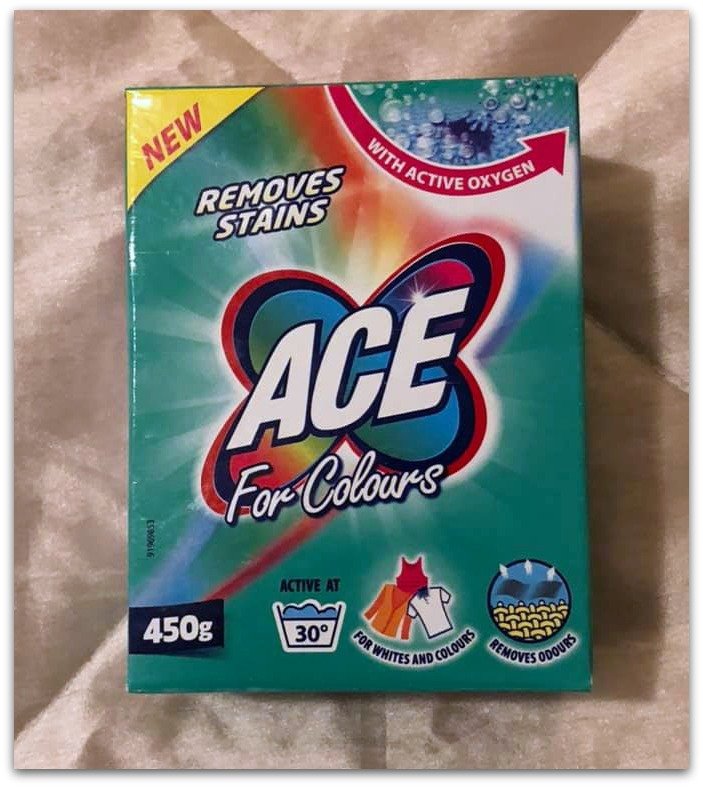 I am a bit fan of Ace and know that it's usually a very reliable laundry product that helps with stains and odors. 
It helps make life easy with things like school laundry, sports kit, and general stains and grubbiness that family laundry seems to throw my way.
It works well in colours and I don't have to worry about things fading or damaged and it helps to keep things bright and new looking.
It's tough but gentle and can be used in daily laundry to give things a boost as well as for special jobs that need a bit of extra laundry power oomph.
It comes in a fully recyclable Tetra pack, which is good news, as we like to try and be green and recycle where we can.
I trust Ace to get smells and any stains out of my more delicate winter clothes, and it works well on a gentle wool wash in our machine, or handwashing items. I was able to get through all my jumpers, winter cardigans, and things like my winter hats, scarf and gloves, and bring them all back to life, fresh, clean and ready to wear again.
It also works well on things like my kids winter coats when they need a run through the washing machine, too.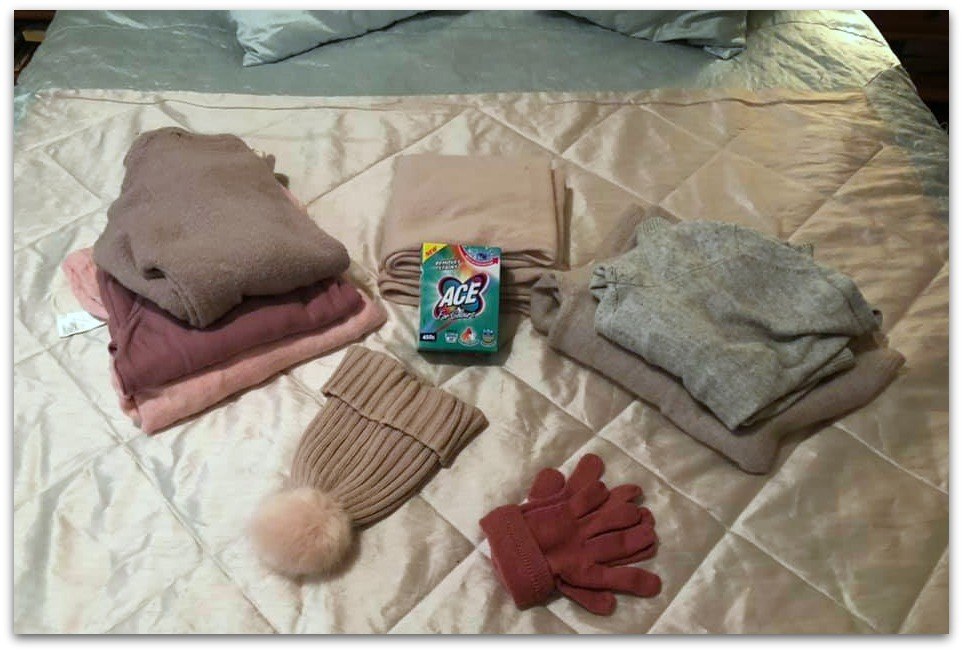 All fresh, clean and ready to go. A task I wasn't able to do, sorted easily with Ace for Colours. Phew. 
Get help for all kinds of stains with the ACE Stain Helper http://www.acecleanuk.co.uk/ and pick up the range at your nearest Morrison's store or buy online on Amazon.