*This is a review post. We were sent items to review and share about*
As a parent, one priority for me is skincare for my kids. That sounds a little strange, but having spent a lot of time dealing with my daughter's eczema, it's something that is always on my mind. Her skin cleared up and was in great shape for a long time, but recently she's had a bad flare up and we have been treating it. Oilatum is a brand we rely on to help soothe and calm her skin.
Her recent flare-up is due to her immune system fighting hard with the winter germs that are so prevalent at this time of year, and also she's hit a stage of puberty. I was quite surprised to see her eczema creeping back after we thought it had gone, but after speaking to her dermatologist I learned that it is possible for the hormone changes that come with puberty can trigger an eczema flare. Some children find eczema can improve dramatically, but others find it can actually come back, as in our case.
We use a range of creams and lotions and we have a "regime" that works for us, and Oilatum do a range of bath and shower washes that are helpful as part of our daily and weekly skincare routine whilst she deals with her skin being sore, itchy and flared up.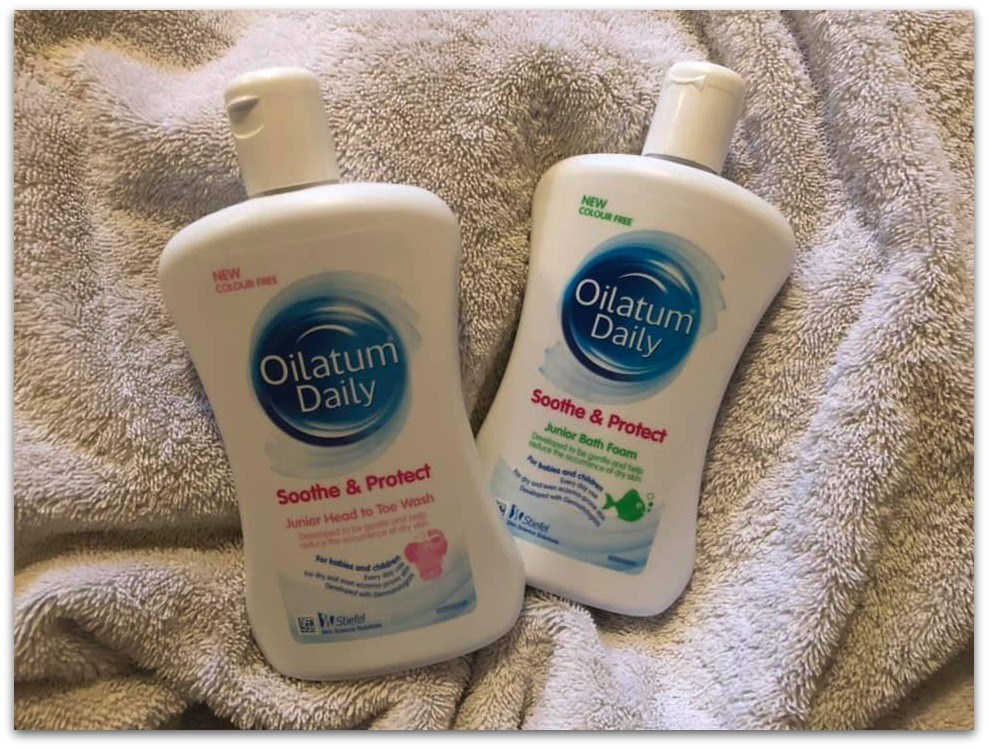 Their bath washes are – Suitable for babies, even from day 1. Great for everyday use. They are developed with Dermatologists. They also contain ultra-gentle, effective cleansers for dry skin. They also help to prevent further dryness by respecting the natural moisture barrier of young skin.
They are kind to skin and gentle and because they are formulated for skin that's sensitive or prone to skin issues like eczema, it's reassuring to know they are safe to use.
They are not scented or full of ingredients that will irritate skin and handy for bath time, and a little goes a long way. It's helping her to keep things under control and calm whilst we help her to deal with her current skin flare-up. She's happy to use them, and that works for me.
So whilst I feel sad and slightly frustrated that she's having a flare-up after so long with clear skin, I am at least glad we have some products that can help us deal with it.
What are your top tips for dealing with dry skin and eczema?