This vegetarian, gluten-free and dairy-free shepherds pie is easy to make and perfect as a family meal or to serve to guests. You can freeze it too, to serve when you need a winter warmer meal.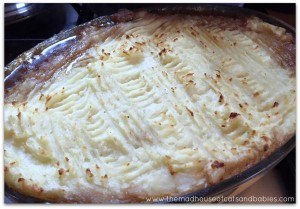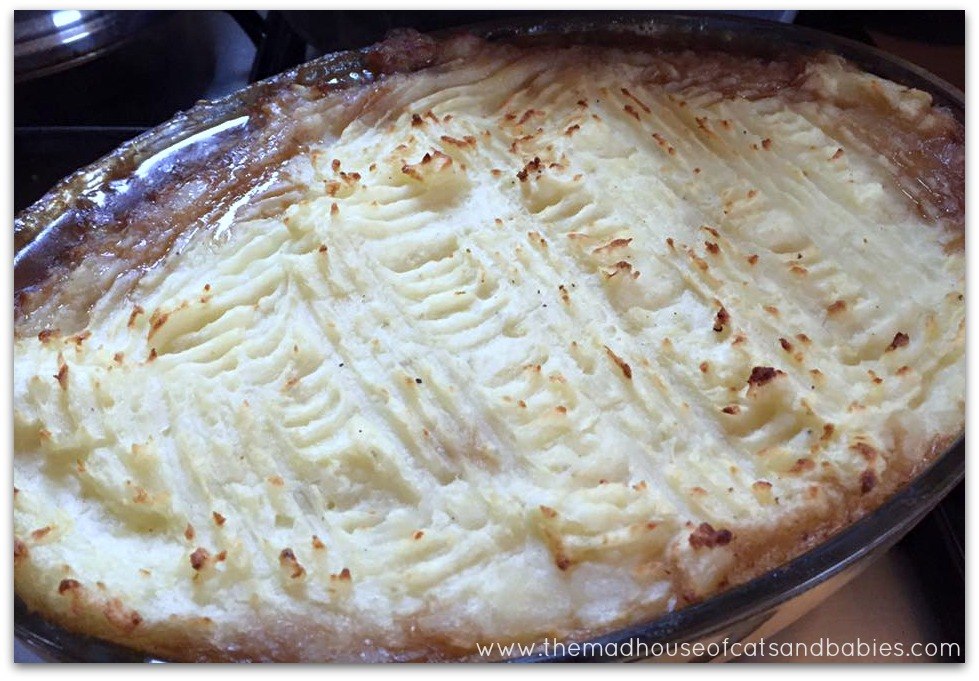 You will need:
450g of red lentils.
One large onion, finely chopped
One clove of garlic, finely chopped
Gluten-free Worcester sauce
One tin of chopped tomatoes
Salt and pepper
2 carrots, peeled and finely chopped.
150g of frozen peas
A glass of red wine (not for drinking whilst you cook, although I won't judge if you choose to do that, too) if you like to add wine.
And stock…
A good stock is hard to find. You can make it, of course, and sometimes I do, but I also like to have ready-made to hand, for ease. This is a good ready-made stock that works well and is vegetarian so it came in very handy for this recipe. This is approx 350mls. You may also need 200ml of water, if the base becomes too dry.
For the potato topping:
1kg of potatoes, peeled, chopped. (I use Maris Piper for this recipe)
Pure spread or whatever butter alternative you use
Soya milk (or if you have a milk alternative you use) 300ml
Gently cook the onion, in a little oil, until it starts to soften, then add the garlic. Add the lentils and stir through. Then add a dash of Worcester sauce, and stir again. Add the stock, tomatoes, and wine. Stir through, and then bring to a low boil, and then turn down to simmer, and allow to simmer away for about 30 minutes.
In the meantime, put the peeled, chopped potatoes in a pan, and boil them, until tender. Drain, and mash with your milk and butter substitutes, and salt and pepper to taste. I will be sharing my "how to make perfect mash" post, soon.
Heat the oven to 200 (180 with fan).
Add the chopped carrots and frozen peas to the lentil mix, and stir through. Allow to cook for a further five minutes. Then pour into an ovenproof dish, and spread it out evenly. You may need to taste it to see if it needs more salt or pepper. Then spread the mashed potatoes on the top and use a fork to texture the top.
Cook in the oven for 30 minutes, until the potatoes, is golden brown and crispy on top. If you aren't doing dairy-free you can add some grated cheese on top, to make it even more crispy.
I have taste-tested this recipe on people who normally wouldn't opt for vegetarian and they asked for second helpings and it's a very healthy dish. Lentils are a good source of fiber and you can add whatever veggies you want to it too.
It's a big win with my family too. 
We also love cheesy potato gratin, another really easy dish that fills tummies and is great on its own or with a roast or other dishes.