*This is a review post. I was kindly sent a copy of the DVD to review*
If like me, you are a fan of Downton Abbey and have watched all the series shown on TV then you might have been a little bit excited by the release of the movie based on the series at the end of last year. Unfortunately, I wasn't able to go and watch it at the cinema so I am really pleased that it's now available to watch on DVD (and Blue Ray and Digital) so I can catch up with all the familiar characters, some new ones and enjoy the drama and storylines we all know well if you have watched it.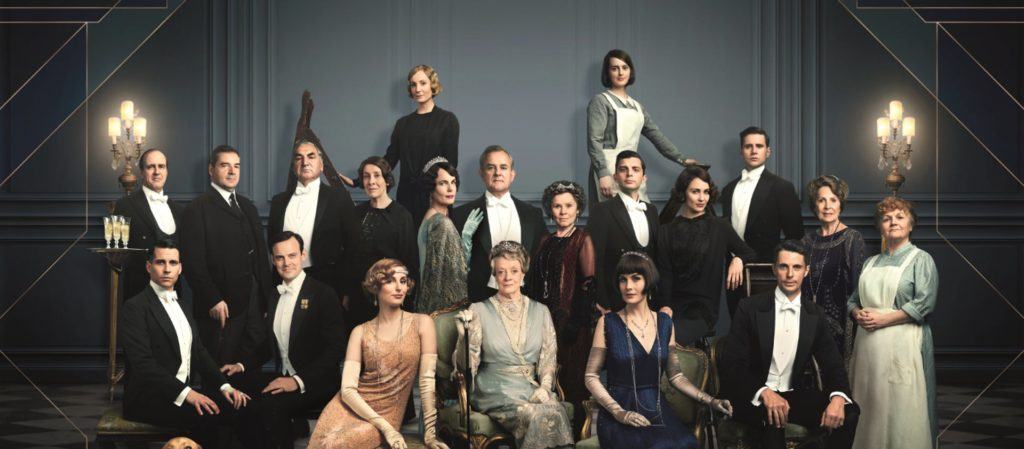 London, November 5, 2019- DOWNTON ABBEY, the global sensation hailed as "undeniably enjoyable" (Geoffrey Mcnab, The I) welcomes fans back for a spectacular homecoming on Digital 13th January 2020 and on Blu-ray™ & DVD 27th January 2020 from Universal Pictures Home Entertainment. The film, which is celebrated by critics as "sensational'" (Sam Taylor, The Lady), arrives with a broad variety of bonus features, including exclusive conversations with the cast, deleted scenes and a series recap that whisks audiences away to a world of grandeur.
Based on Carnival Films' Emmy® award-winning television series, the feature DOWNTON ABBEY sees the original cast return, alongside a host of newcomers. The incredible ensemble cast has been applauded by critics as "a sumptuous and satisfying banquet of intrigue, scandal, humour and heartache" (Chris Hunneysett, Daily Mirror). The film chronicles the Crawley family one year after the conclusion of the series, as they prepare for the most important moment of their lives: an impending visit from the Royal Family. Join the glitz, glamour and spectacle as the special visit unleashes scandal, romance and intrigue on the fan-favourite family and its staff members. Lauded as "full of glamour and British charm" (Danielle Southwood, Best) the film comes from the series screenwriter and producer Julian Fellowes, and producers Gareth Neame and Liz Trubridge.
Even my husband who is not a huge fan of period drama enjoyed the movie and we loved catching up with the characters as a refresher now that the tv series is not running. My favourite characters are all there and the storyline continues as you watch new dramas and scandals unfold. No spoilers here if you haven't seen it but you will need chocolate, wine, tissues and you will love it.
The only thing left to make my love of Downton Abbey complete is to visit Highclere Castle where it all takes place, I am working on persuading the husband that we need to do that this summer…
Downton Abbey is AVAILABLE ON DIGITAL 13TH JANUARY 2020AND BLU-RAYTM & DVD 27TH JANUARY 2020FROM UNIVERSAL PICTURES HOME ENTERTAINMENT
But we have good news for you. If you would like to get your hands on a copy of the DVD we have one to giveaway. One lucky winner will get their own copy to watch and enjoy.
All you need to do to enter is to comment here on the blog sharing who your favorite character is in the series and movies and why, and then click on the link to enter the giveaway to complete your entry.
Downton Abbey DVD giveaway
One winner will be chosen on the 17th February and contacted via email to inform them of their win.
Good luck, let's keep the Downton Abbey magic going.
Terms & Conditions:
One winner will be chosen by Gleam on 17th February 2020
All entry requirements must be completed. Spam and incomplete entries will be disqualified.
UK over 18 entrants only.
Winner has 28 days to respond to contact then another winner will be chosen.
Please see our privacy and GDPR info for details on how information is stored and used.