This is the easiest and most delicious blueberry sauce that works for over ice cream, in smoothies bowls, added to plain yoghurt, or over pancakes.
It takes about ten minutes to make and even my "doesn't like anything that resembles a fruit or vegetable" teenager will happily eat this.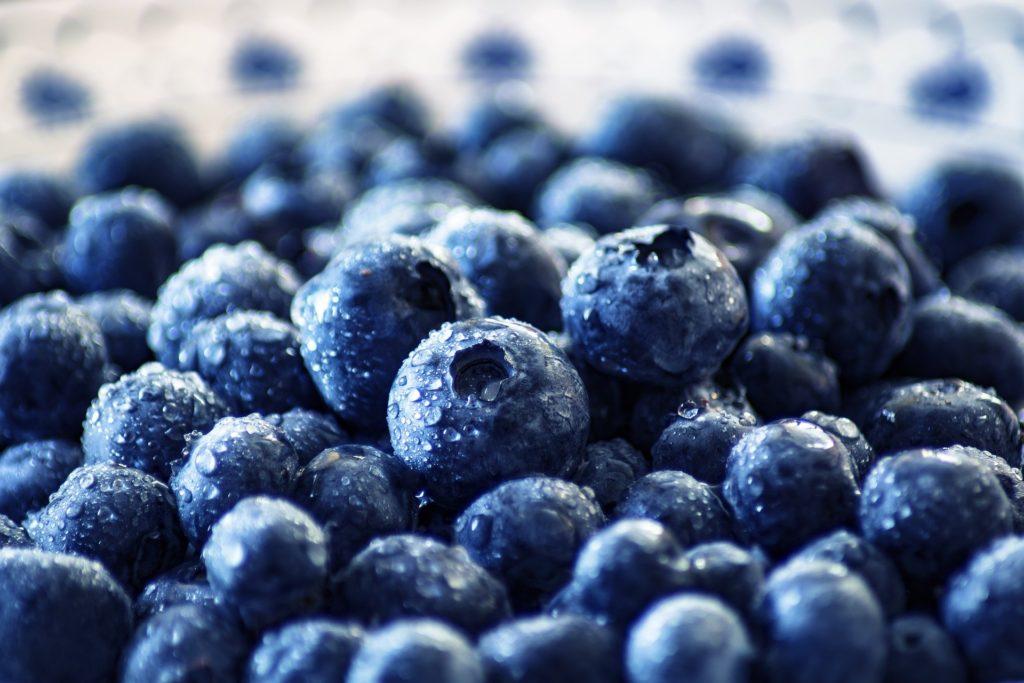 We use frozen blueberries which you can get in most supermarkets all year round and using frozen blueberries means that you don't need to add extra water. I also use maple syrup to sweeten it. Blueberries can be quite sour and tart, and whilst that's the best thing about them, for a sauce it's nice to just ease that slightly. Please use REAL maple syrup and not the fake or carob syrup added stuff. Anything less than real maple syrup is, frankly an abomination. I know some people won't want to add any sugar to a sauce but for this you really do need to, to get the texture of the sauce you need and also to remove some of the tartness.
To serve four people you need:
300g of frozen blueberries.
1 tablespoon of maple syrup (or you can use honey, or normal sugar if you prefer)
A nonstick pan.
Tip your blueberries into the pan and turn on the heat. They will start to warm up and "melt". Stir and allow to heat. Add your maple syrup and stir. Turn down to simmer, stir occasionally and allow to gently bubble away until you have a syrup and the blueberries are soft and the sauce is shiny and glossy. It will be sticky and it does stain, but it's so delicious it's worth making.
Serve warm on whatever you want, or like I do, eat it straight of the pan with a spoon. You can store this in the fridge and rewarm it if you want to, but it doesn't last long enough in our house for that.
*Use a metal spoon, unless you don't mind a wooden spoon being stained*