*This is a collaborative post with Smiggle*
We are big Smiggle fans in our family. The kids love to be able to go and spend their pocket money in-store, and will always try and persuade me to let them visit when we are in town and near our local store. I have to admit I also love a visit there, and have been known to purchase the odd item, for myself. I spent part of my childhood in Thailand, where stationery stores were something I loved and remembering saving up money to go and buy things makes me fairly tolerant and indulgent of a trip to Smiggle now.
I think we like Smiggle because they have so much to choose from and you can go small on budget and get pens or a key ring, or if you have had generous relatives who give you gift vouchers then you can go and treat yourself to all sorts of fun items. They also have something to suit everyone's style and because they make a range of practical items like bags that are sturdy enough for school, lunch boxes and pencil cases to more fun stuff like colour change pens, diaries, watches and lots of things in between there is always something to choose. I don't think my kids have ever gone into Smiggle and not been able to find something they like.
Letting a small boy loose on a mini shopping spree is a lot of fun, and he has what I would describe as quirky mixed with practical tastes.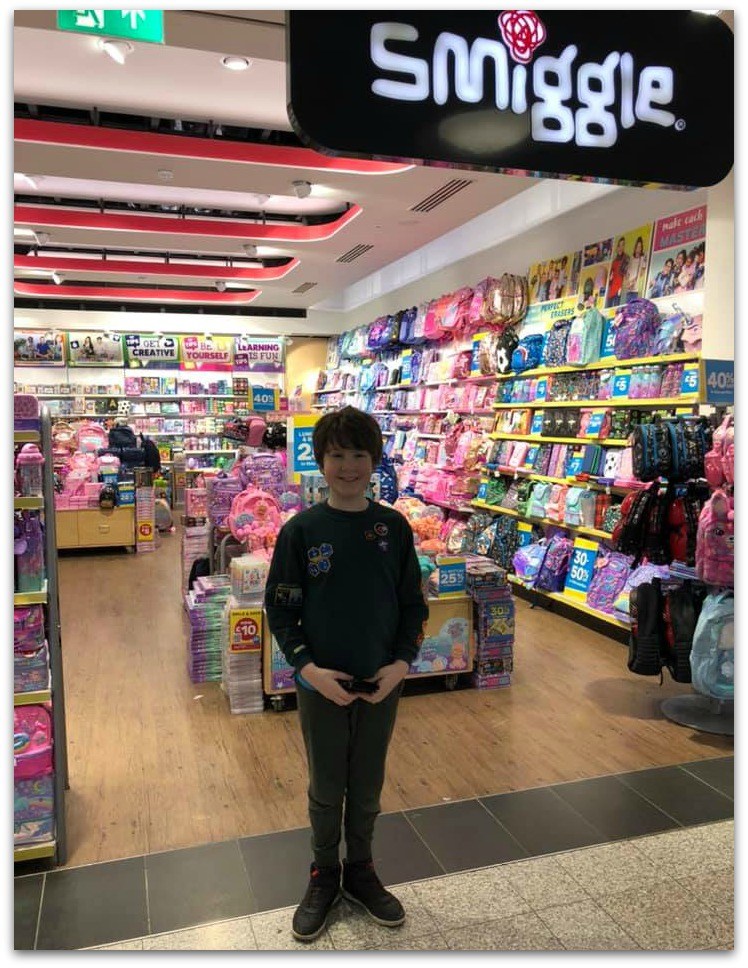 He has been after a new pencil case for a while, and watching him choose one of the secret compartment ones, that I was desperate for as a child but somehow never managed to communicate to my parents I actually wanted, was very satisfying. He had actually made a list of what he wanted including a new water bottle for dance class, and some new coloring pens too.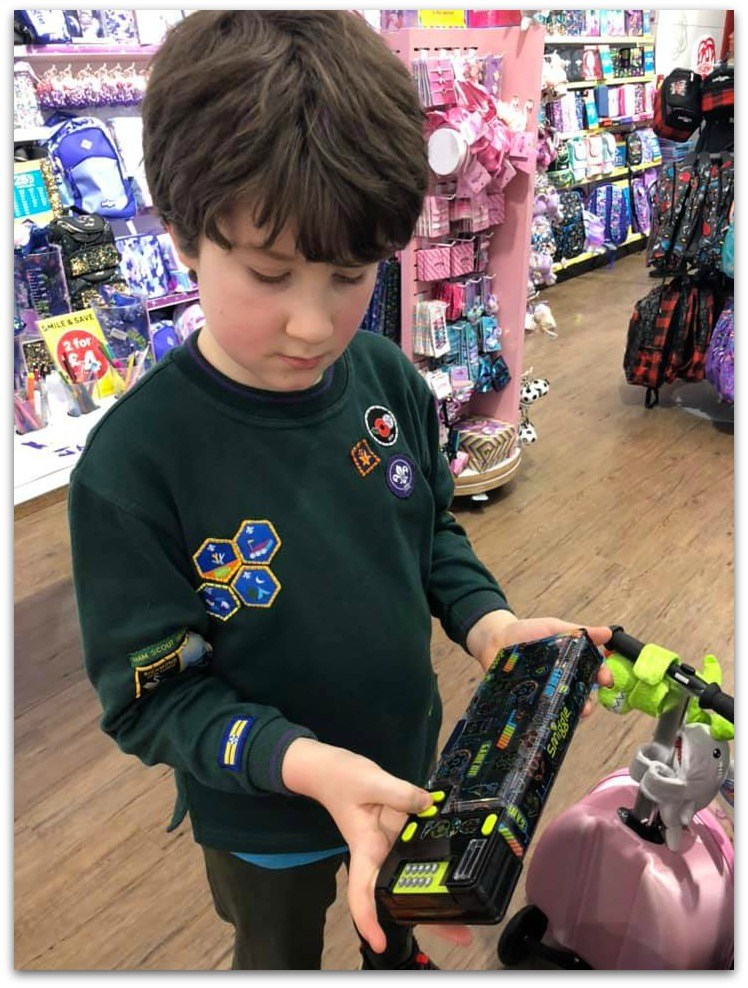 But whilst he is a practical chap, he also loves things that make noise and light up (the cats DO NOT appreciate this)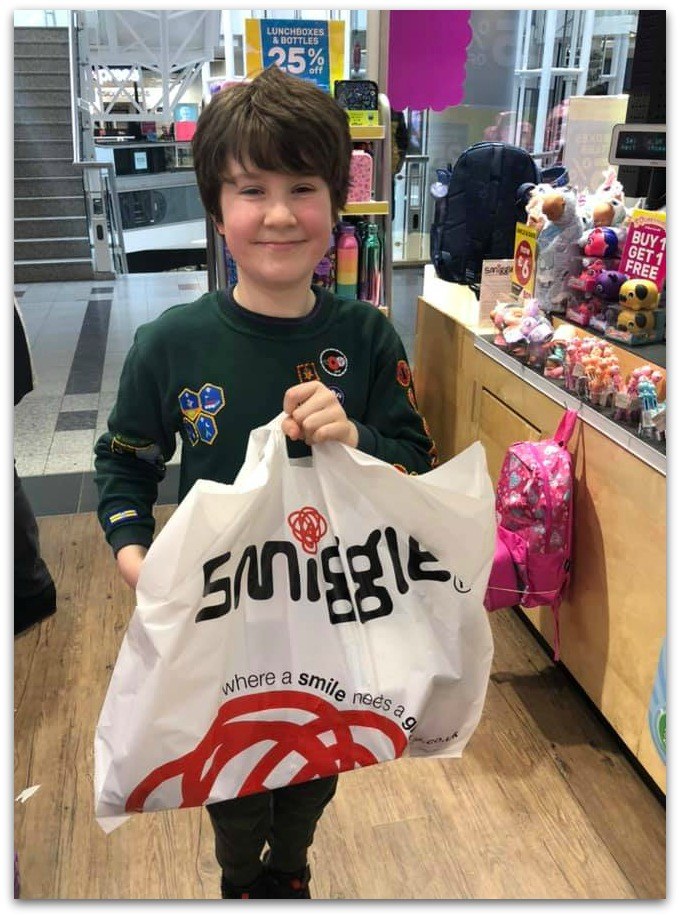 In amongst all the practical we snuck in a light-up magnetic spinner toy, which has gone down very well with his friends, who now all want one too (sorry about that, parents of said friends) and he topped off with a key ring, for his bike lock key.
I love watching how his mind works and the things he chooses. He will still ask me "should I get this?" but I try to encourage my kids to think for themselves and if they like and want something and have the money to spend, to just be themselves, develop their own taste and style.
We think Smiggle is great for encouraging #justbeyou and encouraging kids to enjoy being just who they are…