I have always been a bit of a fan of Maidenform and their comfortable but also pretty lingerie and took a rather glamorous piece away for our wedding anniversary last year. I am always left feeling more confident with Maidenform when I wear their items.
I have lost a fair bit of weight over the years, but unfortunately two pregnancies with big babies, a fairly severe diastasis recti which means I have what I like to fondly call a "mummy tummy". It does bother me, and unfortunately, I cannot do much about it other than major surgery, which isn't an option for some time to come.
So, I need a bag of tricks. Clothes that look good and make me feel confident and underwear that helps.
Shapewear has moved on a lot, and now is designed to not look like something your gran pulled would wear and much more appealing. Maidenform has a great range of underwear to suit lots of needs and shapes and sizes. If you just need some light control, and to feel more comfortable in your clothes then they have something that will work and if you need something to work well to give you a real confidence boost and make your shape feel smoother then they have options too.
Maidenform FitSense Cool Comfort Hi-Waist Brief is a perfect piece to wear under a dress or outfit that can help to smooth, and shape, and make you feel more comfortable and confident. It's well made and easy to put on (no more granny girdles, thanks, my gran would be happy!) and it wears really well, and is cool and doesn't roll or slide. Perfect for under a wedding outfit or even just when you need, like me, to deal with a tummy area that isn't going away.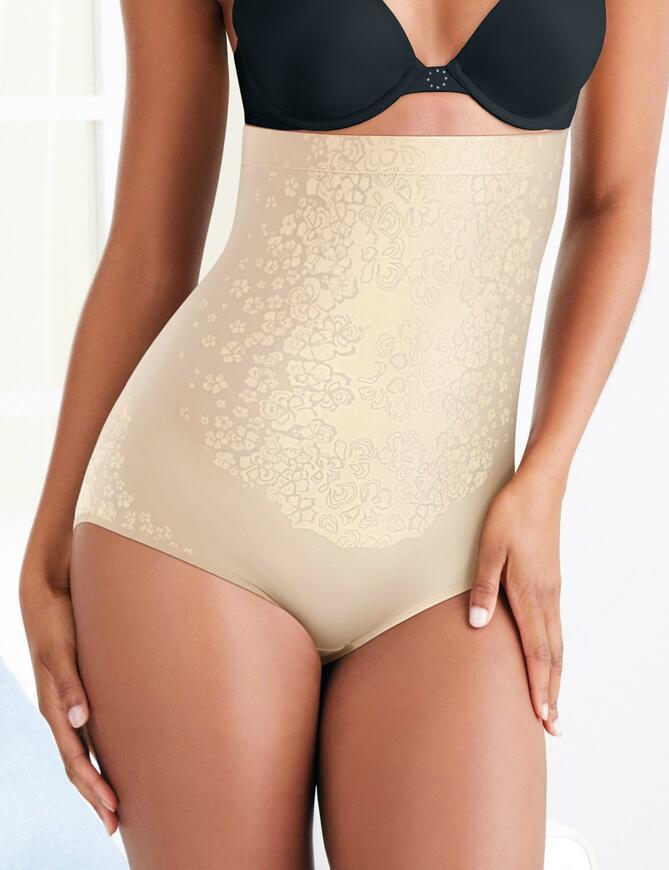 Offering a truly stunning shape, these fabulous new high-waist shaping briefs, by Maidenform are an absolute steal for your shapewear/lingerie collections! Providing a comfortable and contemporary fit and feel, paired with chic and sexy, feminine styling, these briefs are certainly not one to miss out on!
You know you are wearing it, but you feel more confident, and no one else knows.
Maindenform helps me feel more confident and happy in my clothes. You can't really do much better than that, I don't think, short of spending a fortune on a tummy tuck, which most of us cannot afford.