Mother's Day is happening in the UK tomorrow. The UK, like the rest of the world, has been hit hard by Coronavirus and we are all struggling with huge changes and difficult times. I honestly had forgotten about Mother's Day until my children mentioned it yesterday. They were a bit worried that it would get forgotten.
We have a very low key day planned tomorrow, no outings, no gifts. The children, I know have planned things for me, whilst being stuck at home, and that to me, is more precious than expensive gifts or lots of organized stuff. What is happening in the world is making me very anxious but also very grateful for what we have.
If you had grand plans that have fallen through because social distancing means you can't go out, visit family, or do what you wanted then don't panic. Mother's Day is only one day in the year and as is often said "this too shall pass" and life will come back to normal, at some point and you can make up for it.
If you are really stuck Frugi have some free downloads on their site that you can print, for a last-minute Mother's Day card, that might save your day, if you are a dad that has realized that life has thrown some bombshells this week and you haven't got something sorted.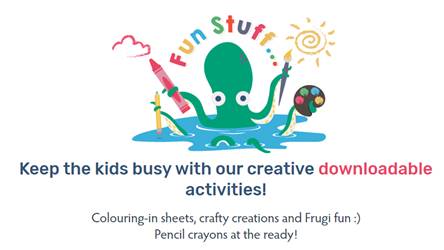 They also have some other handy crafts activity downloads too, and they are all free. These might be handy for when you need to pull something out to give your small ones something to do, when you have run out of ideas. I know over the coming next few weeks and months I am going to be looking for all sorts of resources and things to keep the kids busy.
So whilst life is pretty challenging right now, at least that's something small to help…